People on Twitter are sharing photos of the nearly 150 people killed in a terror attack on a Kenyan college last week to put faces to the tragedy.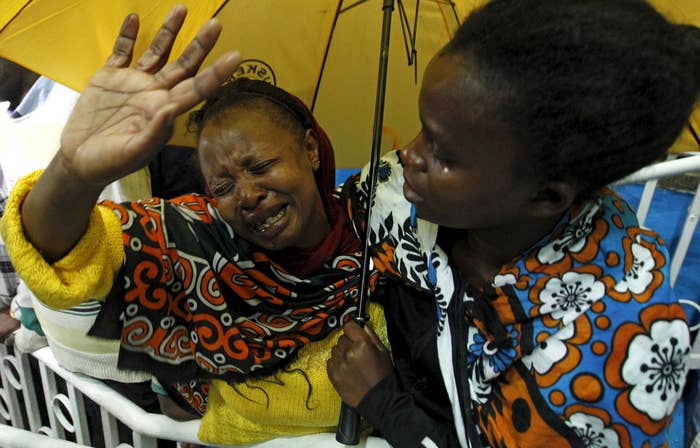 Using the hashtag #147NotJustANumber, they are sharing stories of some of those killed in the attack on Garissa University College.
At least 79 other people were also injured in the attack by militant group al-Shabaab, the Kenya National Disaster Operation Center said.
The militants are believed to have deliberately targeted Christians, prompting security officials to patrol a church in the city as crowds gathered on Easter Sunday, the Associated Press reported.
One of the four gunmen in the attack is believed to be the son of a Kenyan government official, Reuters reported Sunday.
Here are some of people who are being named as victims on Twitter:
Solomon Oludo, a soldier in the Kenyan Defense Forces.
Doreen "Specialrose" Gakii
Mary Muchiri Shee
Ruth Esiromo
Tonie Wangu
Isaac Kosgey
Lydia Melody Obondi
Erick Ondari Nyabuto
Dadly Mose
Elizabeth Nyangarora
Jeff Macharia
Tobias
This post will be updated as more information becomes available.