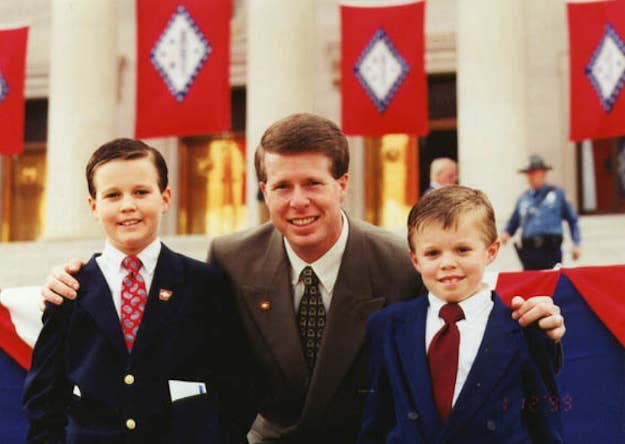 Jim Bob Duggar advocated for strong punishment for sexual assault offenders while he was an elected official and political candidate.
His son, Josh Duggar, who starred with the rest of his family on TLC's 19 Kids and Counting, has been accused of molesting five young girls, including some of his young sisters.
Josh Duggar, now 27, has apologized for what he called behaving "inexcusably," and his parents said their son had made some "very bad mistakes." The incidents allegedly occurred in 2002 and 2003, when Josh Duggar was 14.
At the time, the Duggars told law enforcement authorities they sent Josh to a Christian program involving hard work and counseling. When police later interviewed Michelle Duggar she said Josh was really sent to a friend in Little Rock, Arkansas, who ran a home remodeling business and was somewhat of a mentor.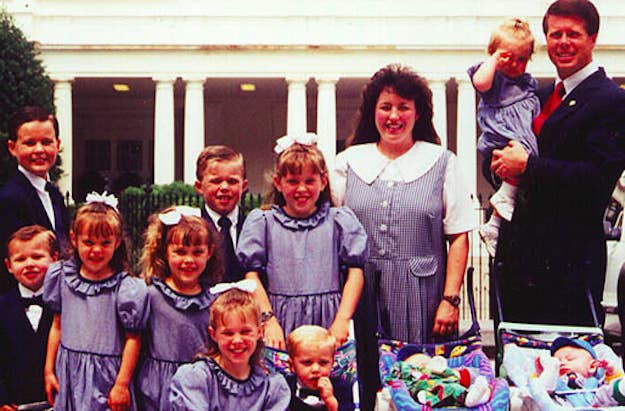 In 2002, Jim Bob Duggar ran for the Republican nomination for U.S. Senate against then-incumbent Sen. Tim Hutchinson.
He wrote in materials for his failed campaign that he believed incest should be punished by death, according to a now-defunct website. The stance was first reported by Gawker.
Duggar was trounced by Hutchinson in the May primary election, and his campaign website is no longer active online.
Duggar explained the stance on the "issues" page of his website, where he discussed everything from taxes to religion.
He said this in a section dealing with abortion: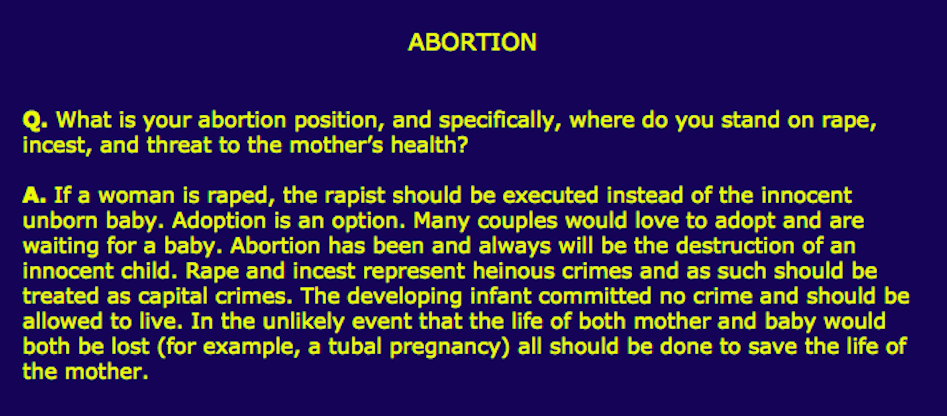 It reads:
Q. What is your abortion position, and specifically, where do you stand on rape, incest, and threat to the mother's health?

A. If a woman is raped, the rapist should be executed instead of the innocent unborn baby. Adoption is an option. Many couples would love to adopt and are waiting for a baby. Abortion has been and always will be the destruction of an innocent child. Rape and incest represent heinous crimes and as such should be treated as capital crimes. The developing infant committed no crime and should be allowed to live. In the unlikely event that the life of both mother and baby would both be lost (for example, a tubal pregnancy) all should be done to save the life of the mother.
Duggar's failed Senate campaign mostly marked the end of his political career. He also ran for the Arkansas Senate in 2006, but lost in the Republican primary.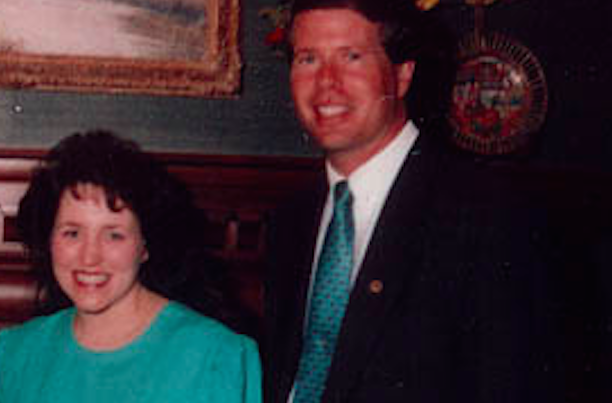 Duggar had entered the political arena in the late 1990s after working in real estate. In 1998, he was elected as a Republican to the Arkansas House of Representatives where he served until 2002.
While in the legislature, Duggar served as the vice chair of the House Corrections and Criminal Law Subcommittee of the House Judiciary Committee, among other posts.
In his four years as a state representative, Duggar sponsored or co-sponsored many bills that dealt with sexual assault and its appropriate punishment.
Duggar was a co-sponsor on a bill in January 2001 that aimed to add more categories to the definition of sex offenses in the state's Sex and Child Offender Registration Act.
The additional categories were "permitting the abuse of a child," and "pandering or possessing visual or print medium depicting sexually explicit conduct involving a child."
The bill does not specify what "permitting the abuse of a child" entailed. The bill's author withdrew it a few months later, in April 2001.
Also in April 2001, Duggar co-sponsored a bill that prevented anyone from being convicted of a felony sex offense from being eligible for parole.
A felony sex offense in Arkansas includes rape, and sexual assault in the first, second, third and fourth degrees. The bill was passed later that month.
Duggar also was a co-sponsor on a bill to provide rape victims more protection against their assailant.
The bill provided the court the opportunity to issue a permanent no contact order for rape victims against the person who attacked them. It passed in February 2001.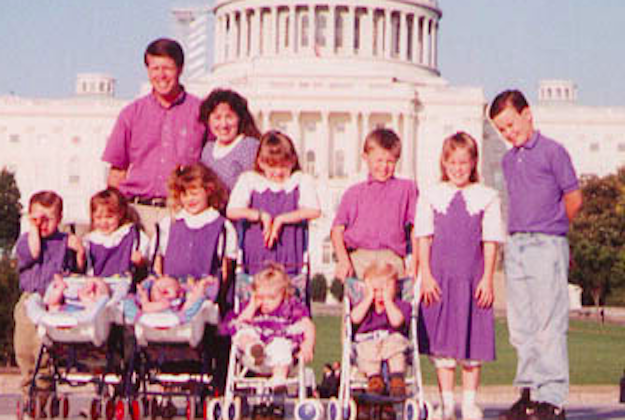 Duggar also was the lead sponsor on a 2001 bill that would have made 21 the legal age for nude dancing. The bill died just two months later in committee, but Duggar touted his effort on his 2002 Senate website.
The website stated that the bill "was unanimously approved by the House Public Health, Welfare, and Labor Committee," and linked to a newspaper clipping from the time in which Duggar advocated for the bill.
Duggar also pushed on anti-abortion legislation, including being a lead sponsor on a 1999 bill that would make abortion punishable by the death penalty with the exception of saving the mother's life. That bill failed.