Brooke Beissel is an 18-year-old freshman at North Dakota State University. She recently downloaded Tinder, but isn't taking it too seriously.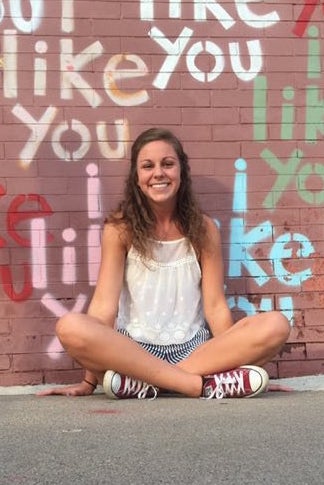 She told BuzzFeed News she downloaded the dating app about two months ago at the urging of a friend.
"I started using it not for the purpose of finding my soulmate, but instead to basically just joke around with people and to be funny," she said.
Recently, she was scrolling through Tinder when she noticed a guy in her area who described himself as a "student-athlete." She couldn't resist joking with him because of the whole student-athlete meme.

So she tried out the meme on a ~real~ student-athlete. And he seemed to dig it!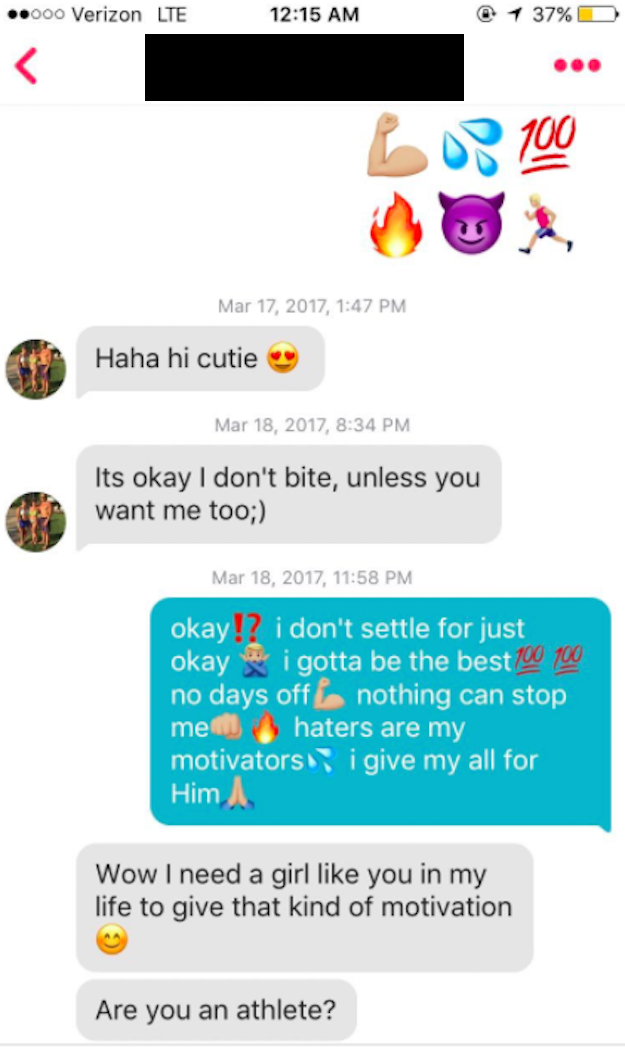 Brooke decided to tweet her joke since it had been so big on Twitter. And people reallllly loved it.

They said it made their day.

"Student athlete on the grind."

In conclusion, bro got memed.

Brooke said that it's exciting that her tweet, which had almost 30,000 retweets on Wednesday, went viral.
"It's also been really funny to pretend that I'm an actual celebrity when I'm with my friends, like we just joke around that I need a bodyguard and that paparazzi are following me," she said.