The victims of Tropical Storm Harvey's deadly floodwaters this week are not only human. Many animals, from dogs and cats to livestock, have had to flee their homes as well.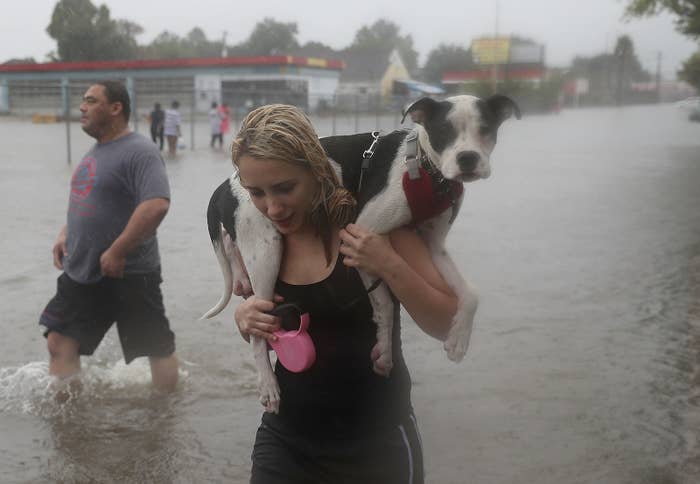 Many pet owners were able to grab their furry family members to evacuate in time.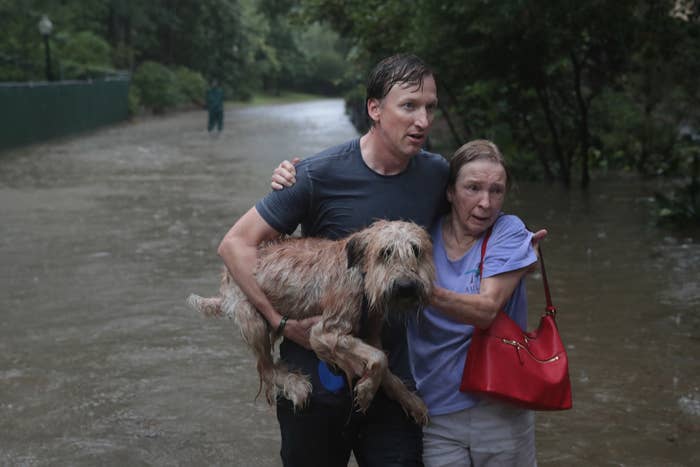 However, some pet owners were forced to leave their pets behind, or lost them along the way.
The dogs were then forced to deal with the flood on their own, like Blue, in this video. A video of Blue trapped on a car went viral after it was shared by a reporter from CBS 11.
Blue, nicknamed "Harvey," was later rescued from the car and is doing well, according to CBS 11 reporter JD Miles.
Another two dogs were spotted in a boat by CNN's Ed Lavandera.
The pups were saved by neighbors, he reported, and their owners have been located. They told Lavandera they were unable to bring the pups, and thought leaving them in a boat was the best option for them to be rescued.
In Lumberton, Texas, a group of good Samaritans rescued this pup from raging waters.
And this kitty, found wandering in Rockport, Texas, was taken in by a neighbor, according to the Associated Press.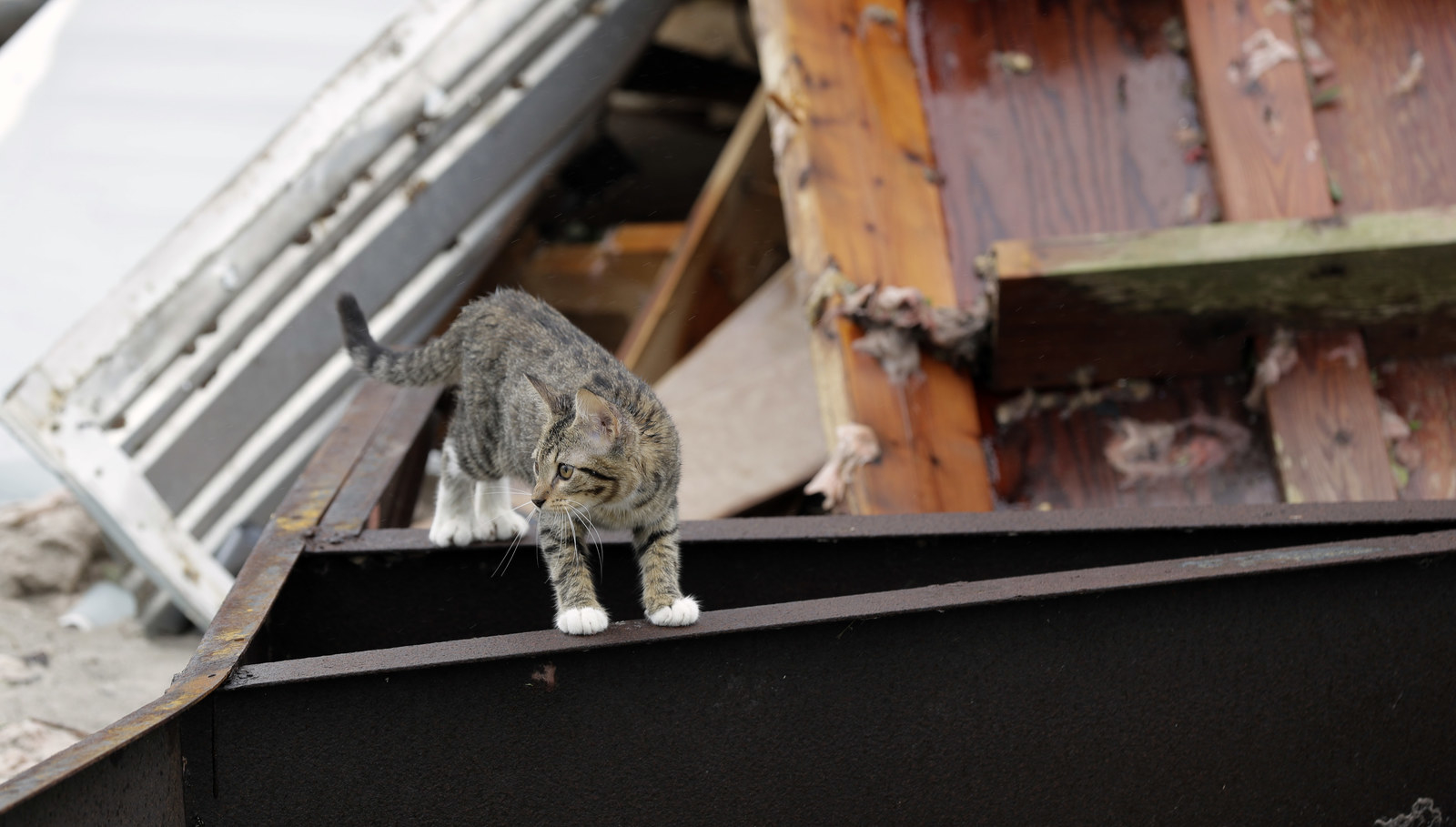 A rescue team from the Humane Society has also been helping save animals, like these cats that were trapped in a home.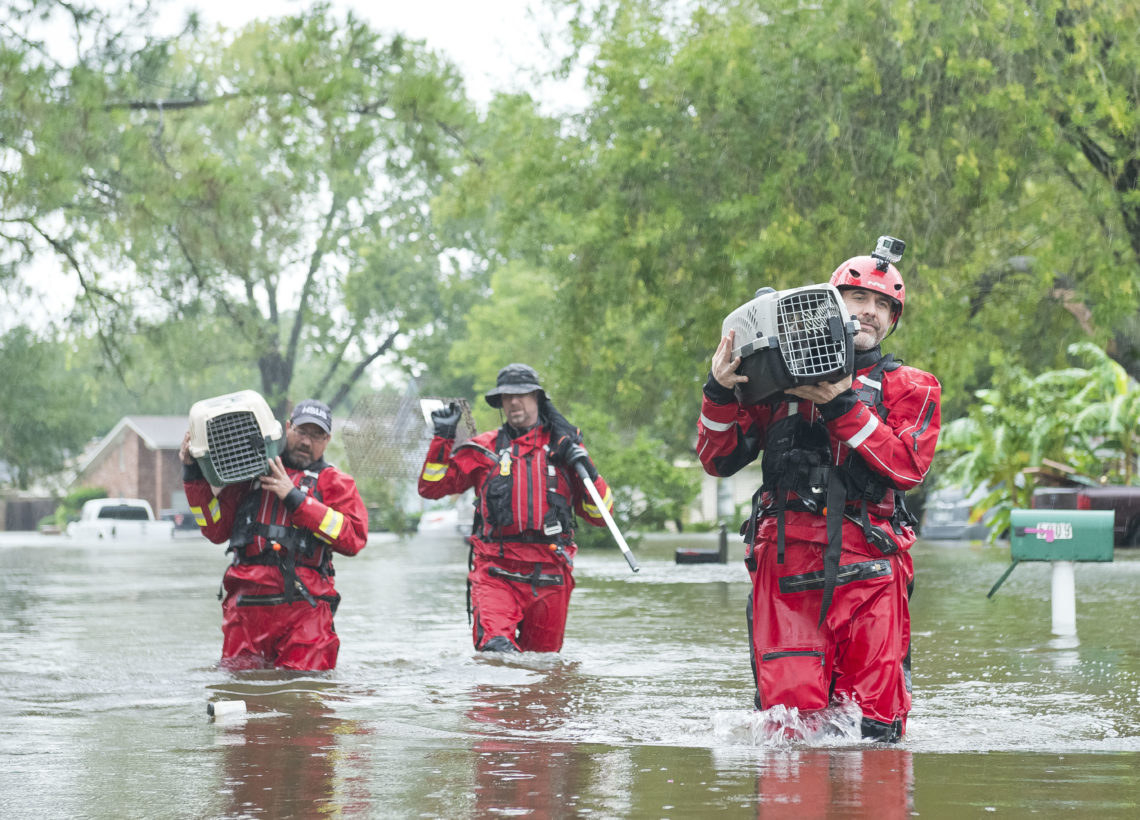 The issue has been compounded by the fact that some shelters, like the convention center in Houston, have told residents like D'Ona Spears, below, they cannot bring their dogs inside. By Monday, however, pets were being allowed inside the center in a designated area, Reuters reported.
Local animal shelters were also setting up mobile animal shelters so families could be near their pets.
Organizations like the City of San Antonio Animal Care Services are also setting up emergency shelters to keep pets safe and dry.
If you've been impacted by the storm in Texas or have a tip about rescue, relief, government, or aid efforts, call the BuzzFeed News tipline at (646) 589-8598. Find us on Signal, email, SecureDrop, and more here.