Ever since Harambe (RIP) died in May, people have been remembering him with the dankest of memes.
But everyone can go home because a group of high school seniors from Michigan has proved they are the most committed Harambe fans there are.
The teens — Natalie, Caroline, Maddie, and Tiffany — are all friends who are on the Troy High School yearbook staff together, Natalie told BuzzFeed News.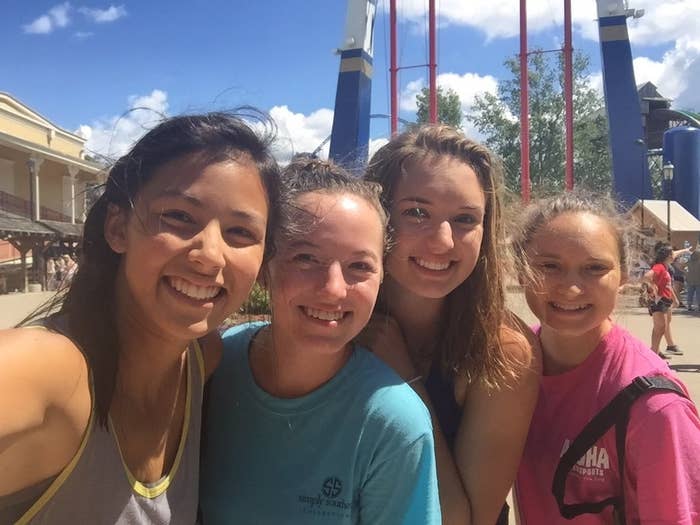 As the school year approached, the girls decided they wanted to do something cool for their school ID photos.
Since they are seniors, the photos are for only their ID cards and not the yearbook, Natalie said.
Maddie told BuzzFeed News they came up with the idea for Harambe shirts the day before the photos.
"We wanted to have pictures that coincided with each other, and wouldn't make sense unless the were all put together," she said.
Their friends at school thought the idea was hilarious, and so Tiffany decided to share it on Twitter to reach more people. It has since been retweeted almost 2,000 times.
People thought it was super funny.
Some said it was "legendary."
Natalie said she expected only people at her school to see the photo, and that it's crazy to see how big it has become.
"It's crazy to think that a million different people have probably seen us in the past 48 hours," she said.
Maddie added, "We all think it's just cool to see how our tweet gained popularity and added to the internet trend."