A bunch of people had a pretty crappy realization at some point this year: the election is falling on their birthday.
And tbh, they just don't think that's fair at all.
Some people said it's totally taking the wind out of their sails.
While others are worried they'll barely get any play.
Will anyone care?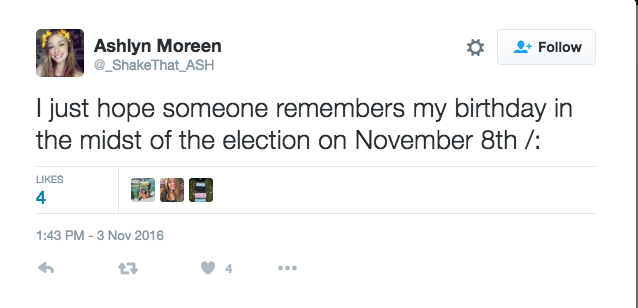 This totally blows.
Others said people have been giving them grief for awhile.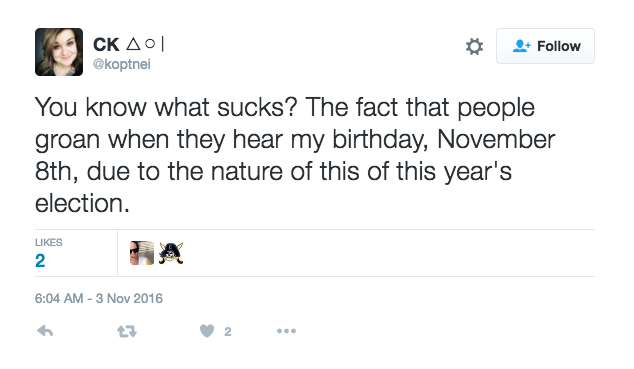 And a lot of them turned to sarcasm to cope.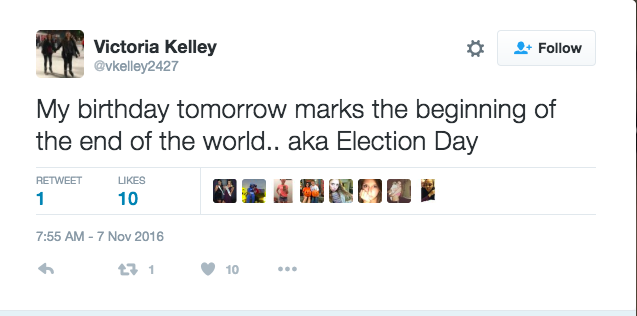 "My birthday is going to ruin America."

Though some Nov. 8 babies had a more cheery take on the whole thing.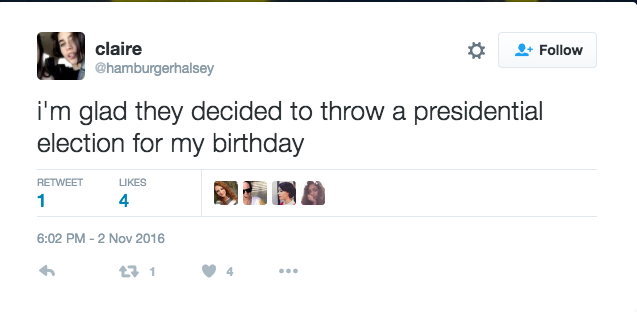 We should all be more like Sadie.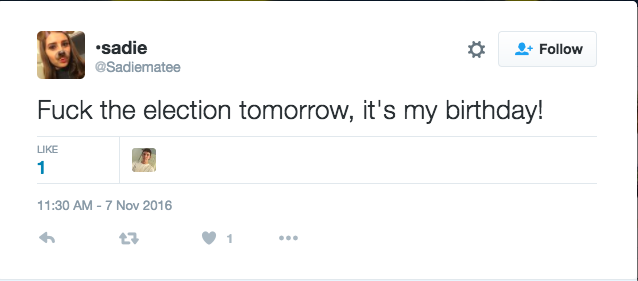 We will pour one out for you, Nov. 8 babies.