Yeah, the world sucks, we can't go outside, etc. But don't fear Bachelorette fans because...
🚨TYLER C AND HANNAH B MIGHT BE BACK ON🚨
Everyone's favorite couple from The Bachelorette had seemed to go their separate ways after briefly rekindling their romance when Hannah broke up with her final choice, Jed Wyatt.
However, suddenly last weekend, Hannah went to go visit Tyler in his hometown of Jupiter, Florida. Eagle-eyed fans spotted Tyler picking Hannah up at the airport.
Since the two split, both have experienced extremely hard times in their personal lives. Last month, Tyler's mom died unexpectedly after a brain aneurysm.

That same week, Hannah's younger brother Patrick overdosed. He is now recovering in a treatment center.
Some fans speculated that the two reconnected after dealing with these personal stressors, as Hannah reportedly attended Tyler's mom's funeral. But whatever is going on, these two and some friends are now quarantined together, and the content is flowing.
They have been working out together...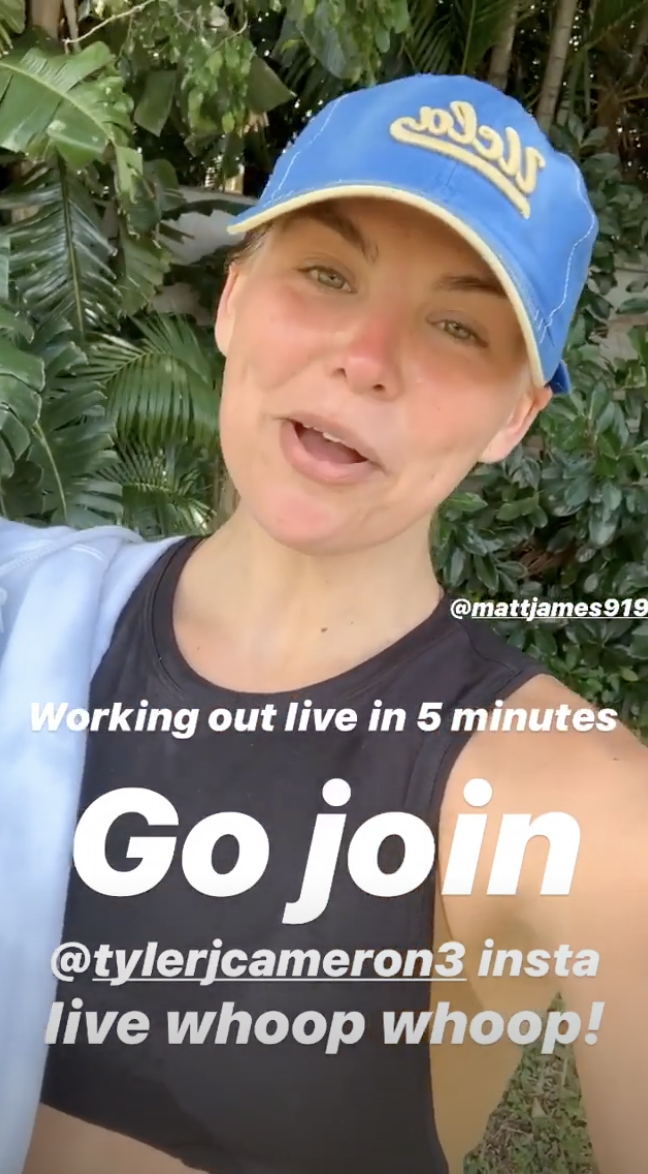 Social distancing at the beach...
And posting TikToks with their friends under the name "The Quarantine Crew."

Included in the crew are Tyler's brother Ryan, who is also posting pics with Hannah...
...and Tyler's best friend, Matt James, who openly criticized Hannah on social media after she dumped Tyler on the show.
But it seems like they have reconciled.
Their friends are also posting jokes about The Bachelorette as Tyler and Hannah look on...
Including a "flip the switch" video with the caption: "BREAKING: Tyler finally got into Hannah's pants."
For fans who have been rooting for these two to get back together all along, following Hannah and Tyler's possible rekindling is basically getting them through this.
They are all we need right now.
OK, bye, off to watch these OTP videos all day.
Please email me with ANY UPDATES!