Todd Cameron and his wife, Nicole, have always been huge fans of dressing up and being creative.
Cameron told BuzzFeed News the pair first met on Halloween, and in the almost five years since they have had some epic costumes.
"She was an amazing zombie, and I was Ace Ventura, Pet Detective," Cameron said. "We bonded over our love of Halloween, crafting, laughter, and silliness and haven't looked back."
So the couple, who live in Canada, knew they couldn't do any old maternity shoot, especially since their baby is due in October.
They recruited their friend and photographer Li Carter to do a very spooky version of the classic shoot.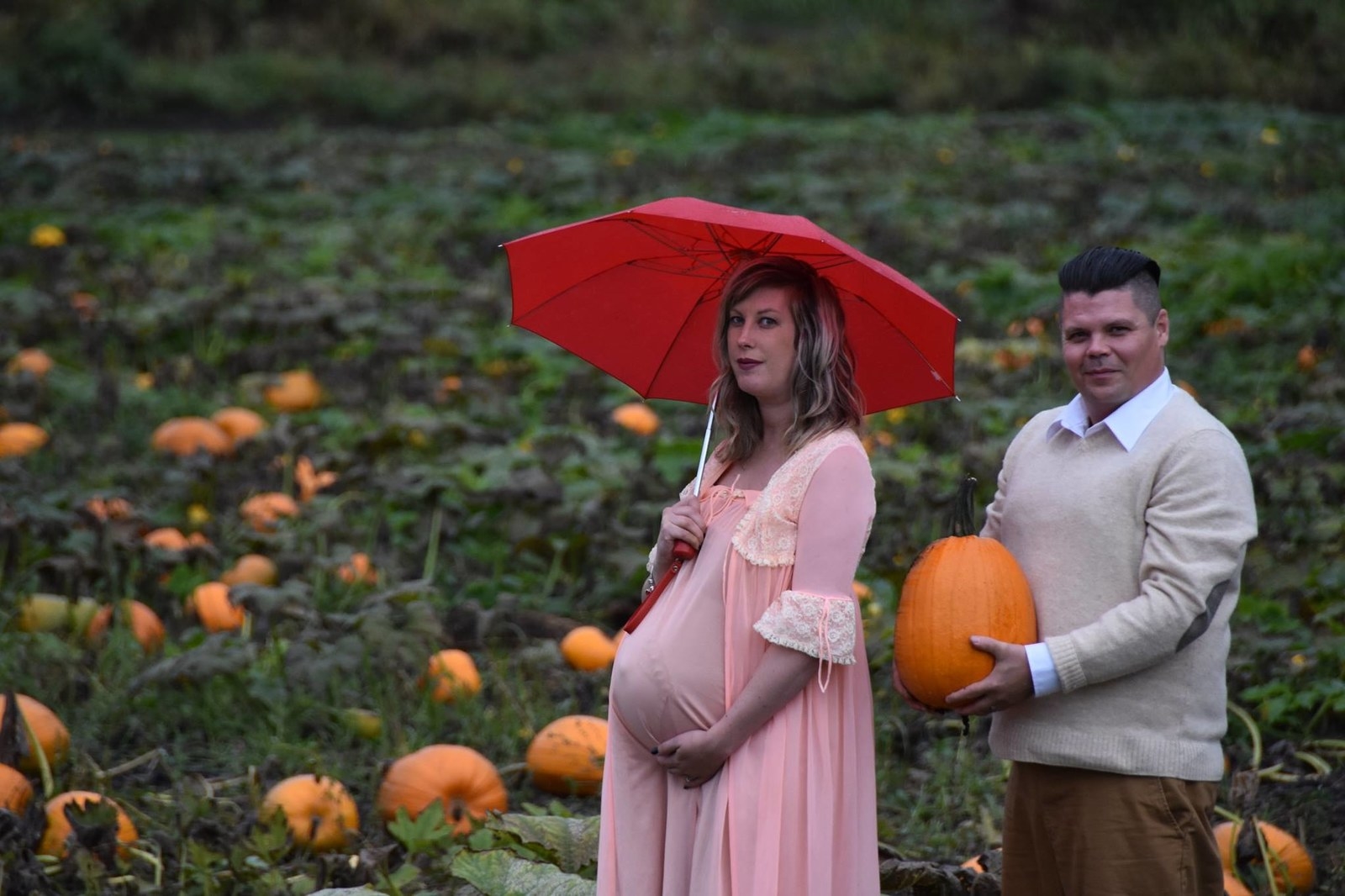 The photos start out very normal...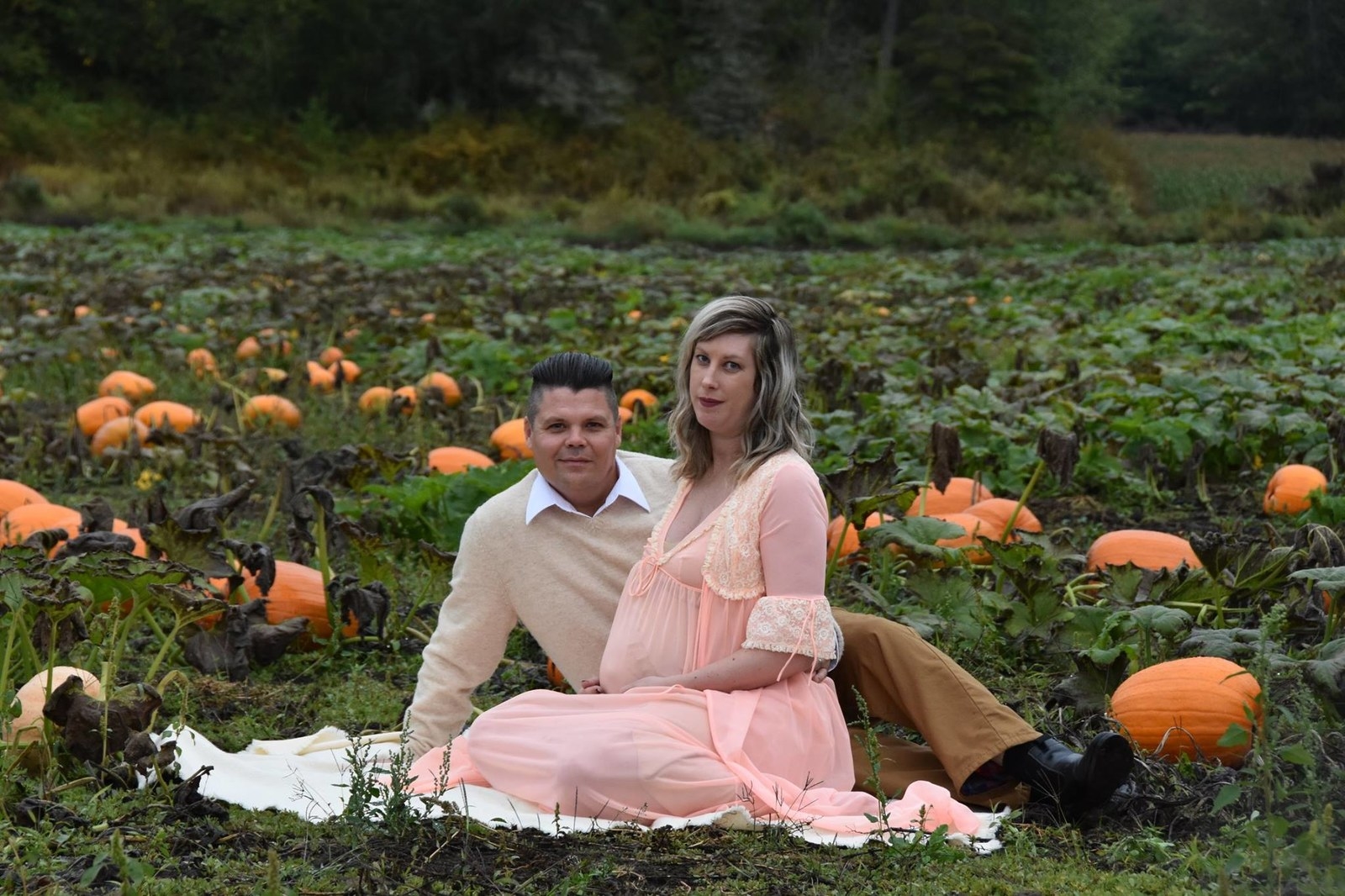 But suddenly, what's going on?
Something's not right here...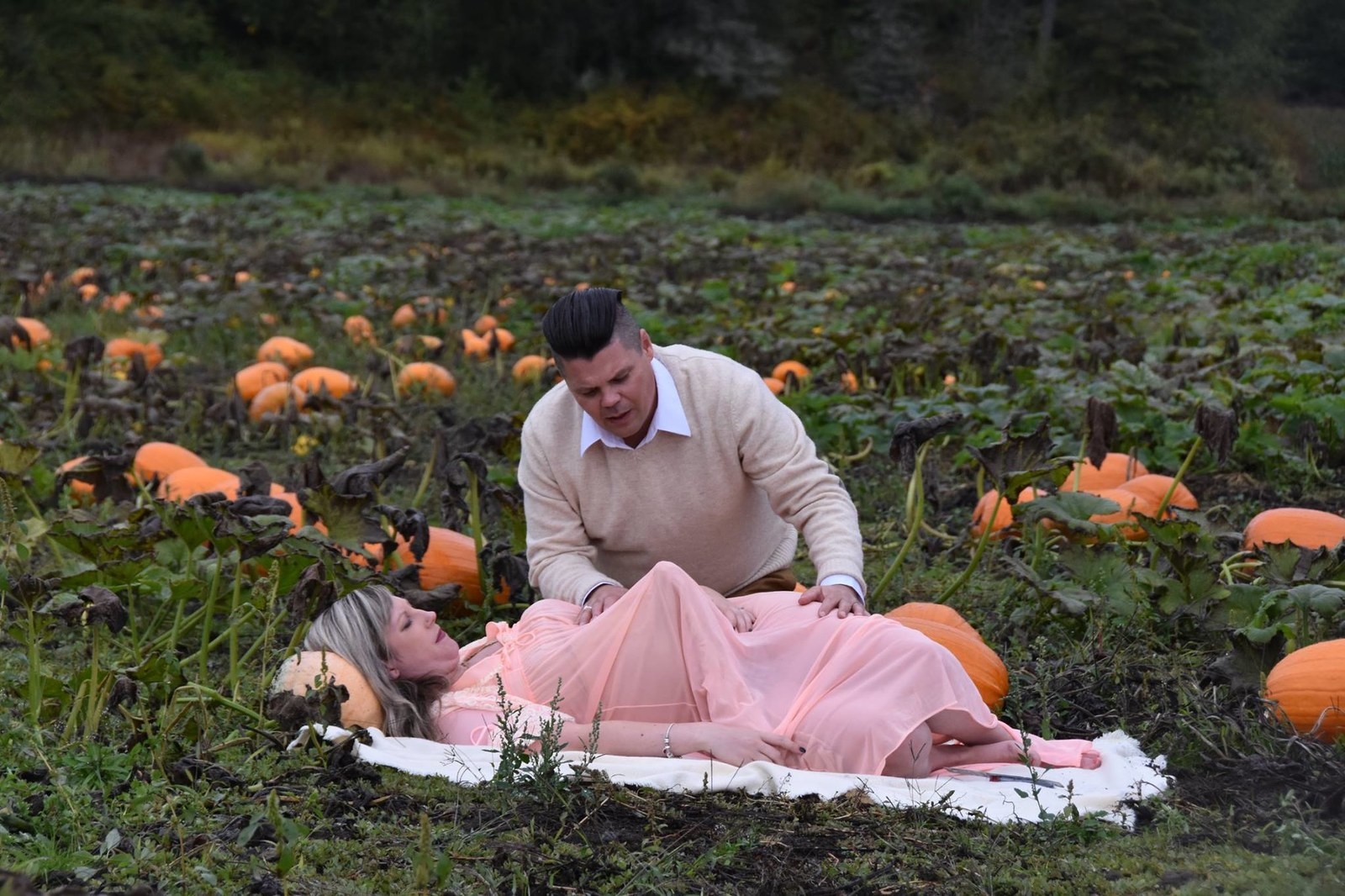 Oh no...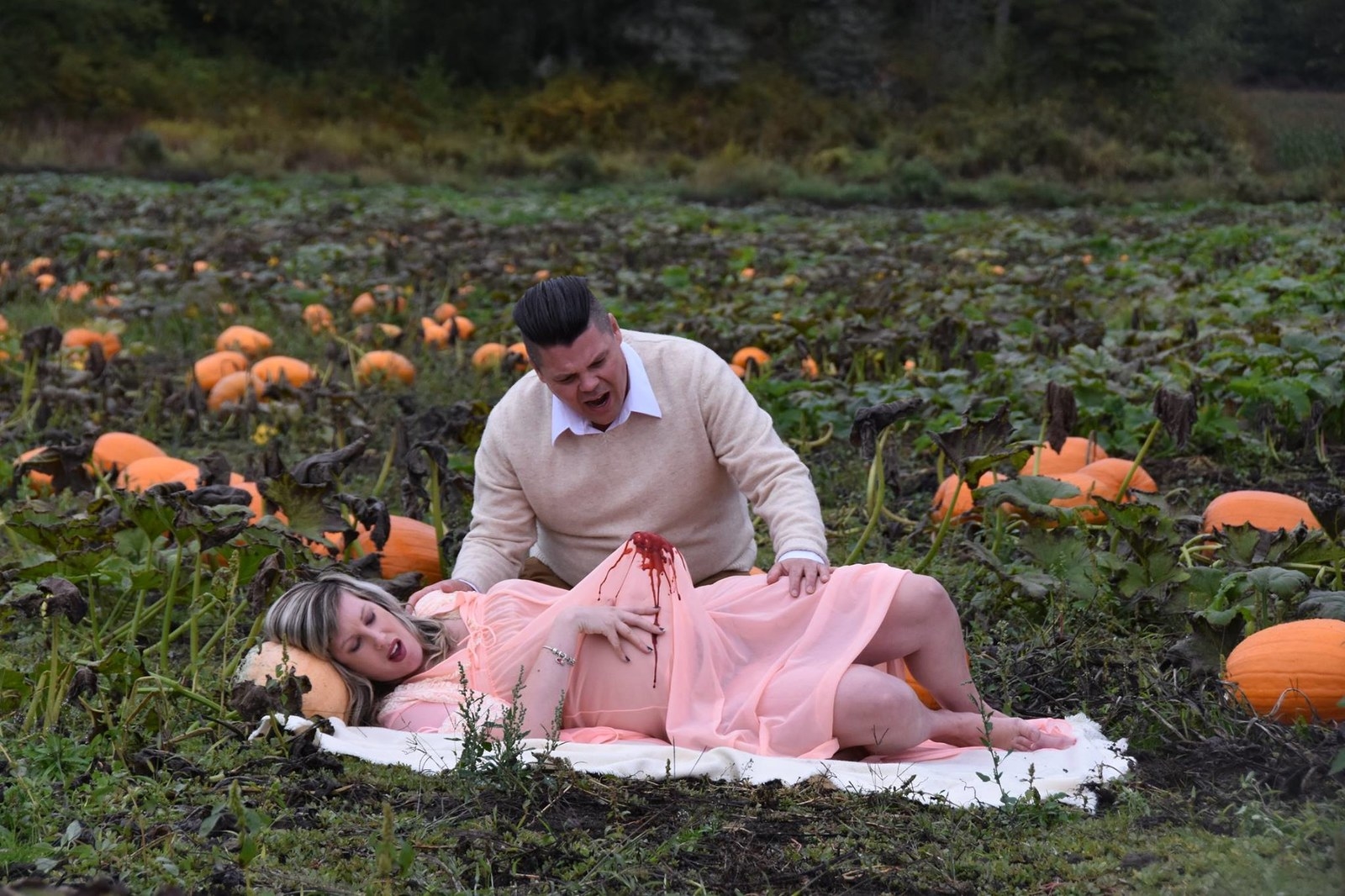 AGHHH.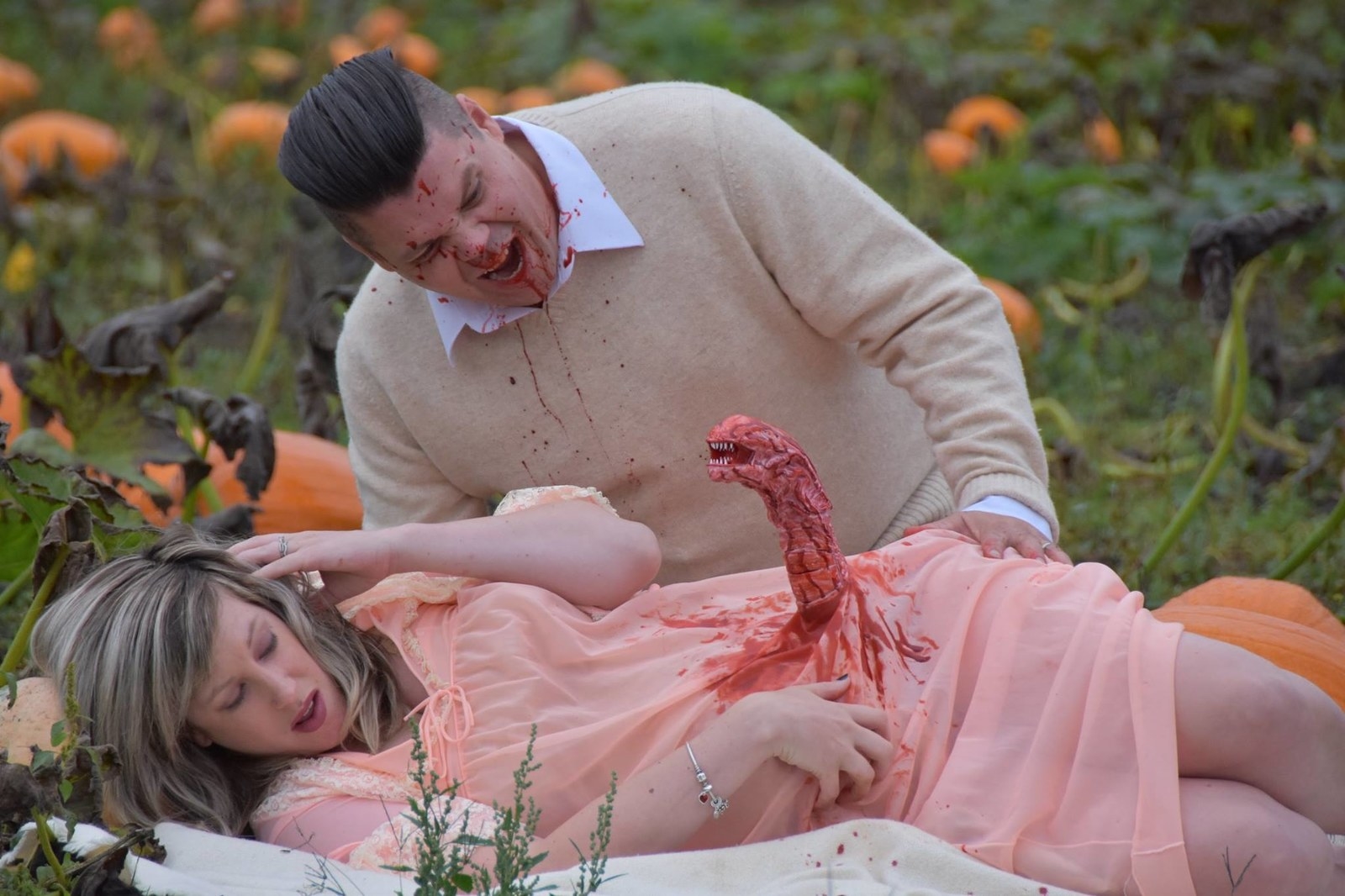 WTF.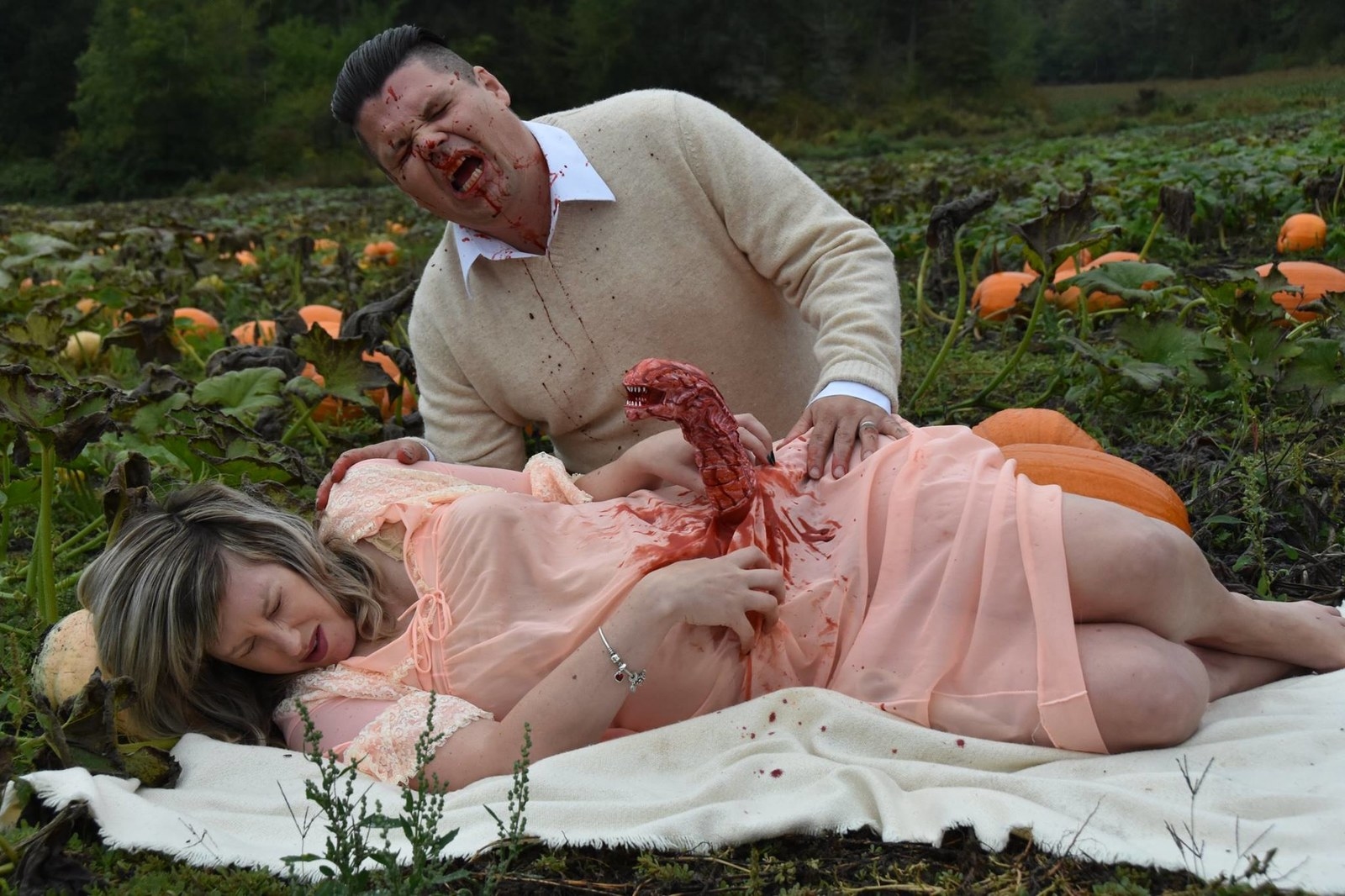 "Come back, my son!"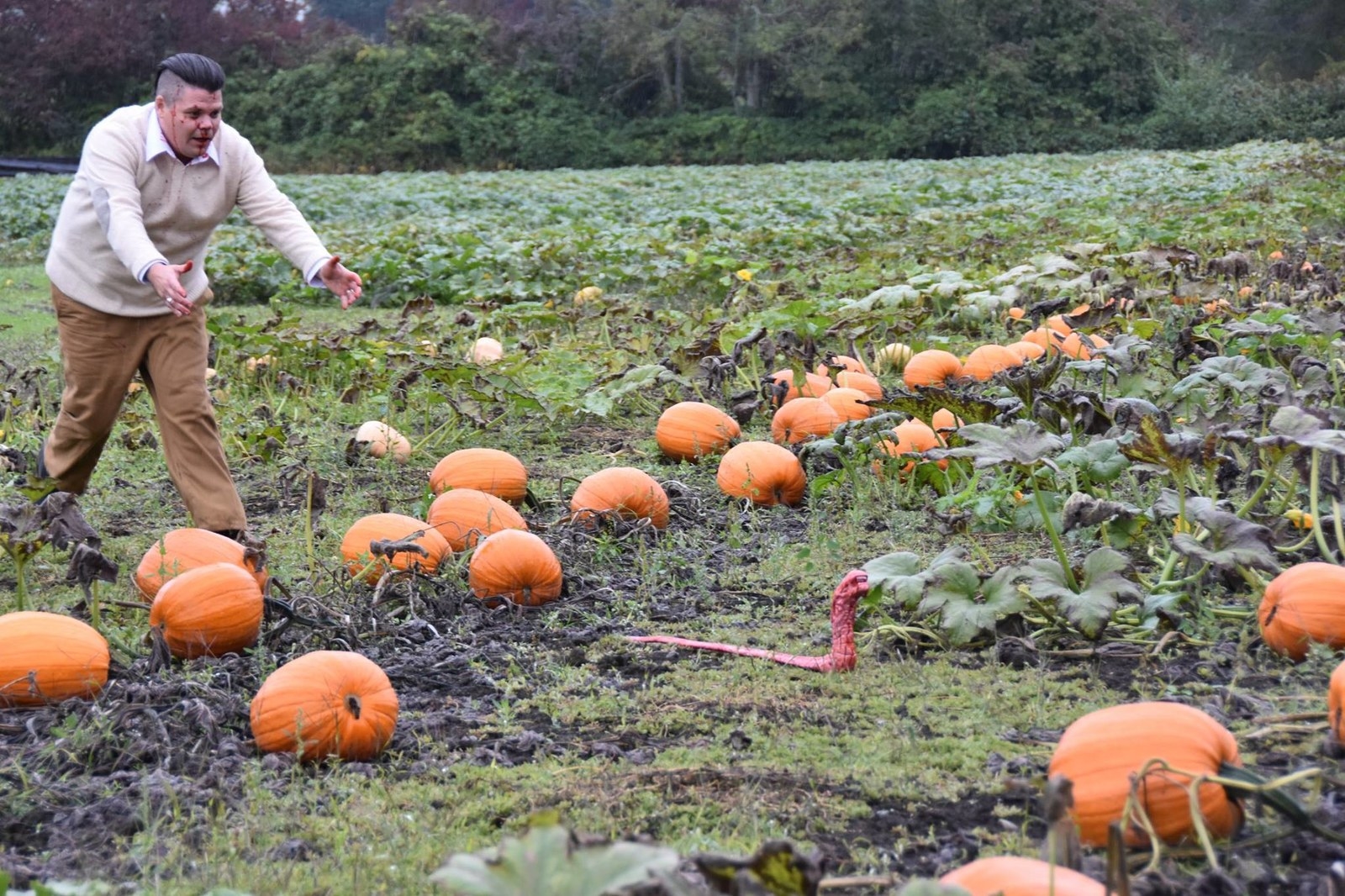 Cameron said he got the idea for the Alien-inspired shoot when he found a model of the "chestburster" at a garage sale.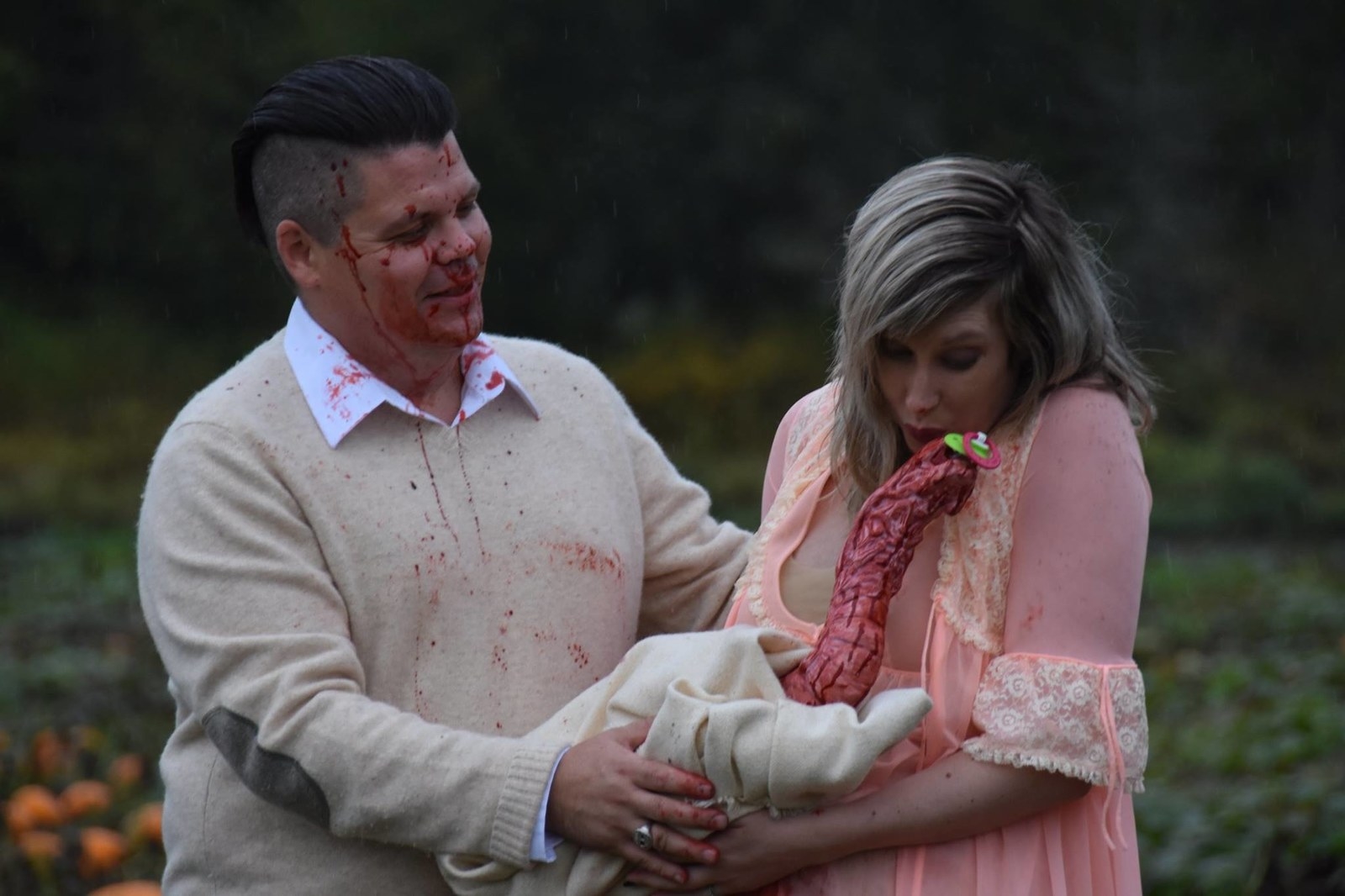 "I brought it home, of course, and as I was putting it together and painting it, the idea of a maternity shoot came to me," he said. "Nicole wasn't interested in a traditional maternity shoot, so our planning began."
He said he hoped people would look through the photos in order, slowly going from "Aww, cute" to "Wait, WTF??"
"The funniest part for us was lying in a cold, wet field, covered in fake blood and just laughing our hearts out, hoping that the farmhands wouldn't drive by and see us in our current condition," he said. "I have to give huge props to Nicole for shivering on a rainy day in the muddy pumpkin patch and getting splattered with blood, all while 8.5 months pregnant."
Cameron shared the photos on Facebook, where they immediately went viral. People loved the couple's creativity.
The couple has created an Instagram account for their "baby" so you can follow along with their adventures in parenthood.