A college student's graduation photo shoot went horribly awry after she broke her foot while attempting to re-create a fun "jumping for joy" pose.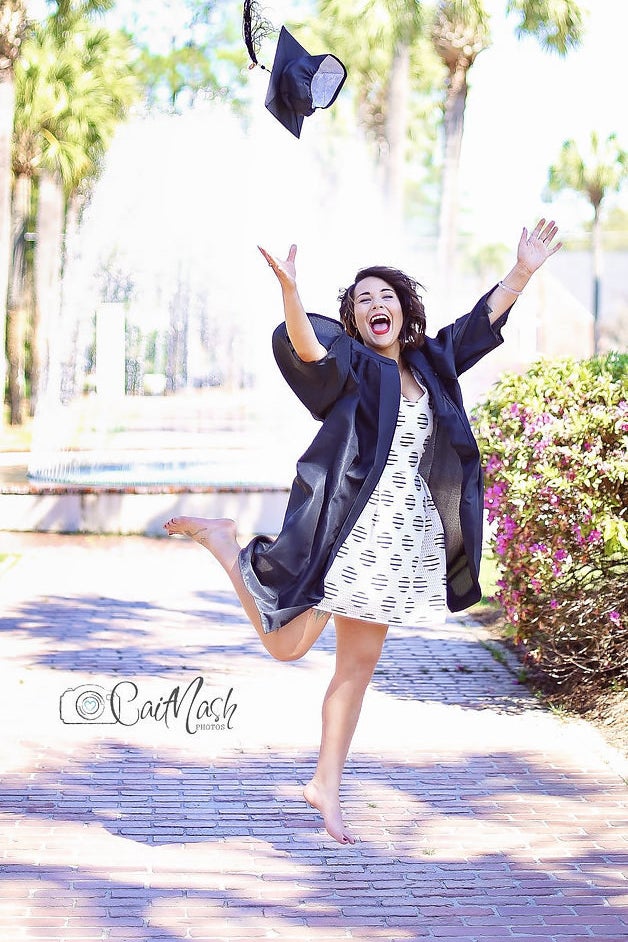 Chelsea Whitfield, a student at Valdosta State University in Georgia, told BuzzFeed News she was super pumped to do a photo shoot before her graduation in May.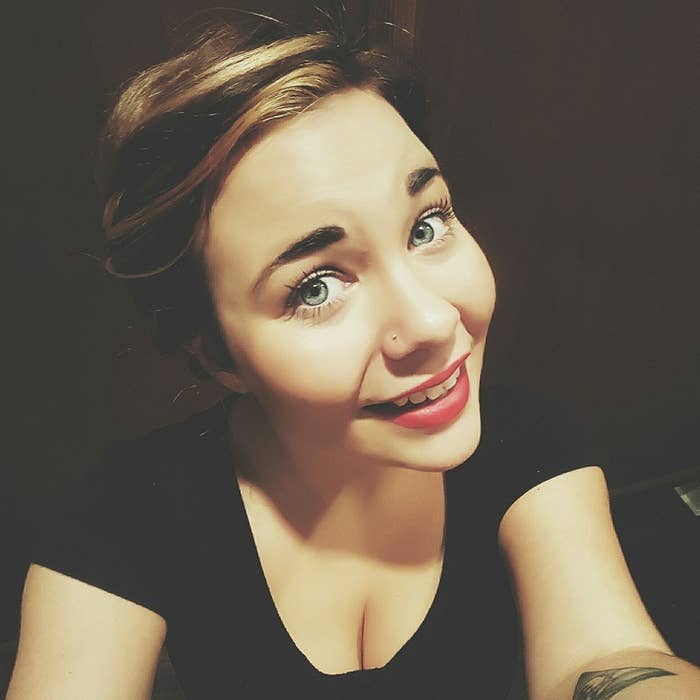 "I'd been preparing for this shoot for forever," she said.
Whitfield said that to get ready she had worked out and even got a spray tan.
So when the day of the shoot came, Whitfield said she was really excited. She put on some really high heels, and met with her photographer, Caitlin Ogden, at a common graduation picture area at her school.
Ogden suggested that Whitfield try a "jumping for joy" pose while throwing her cap in the air. So, Whitfield took off her shoes and tried it.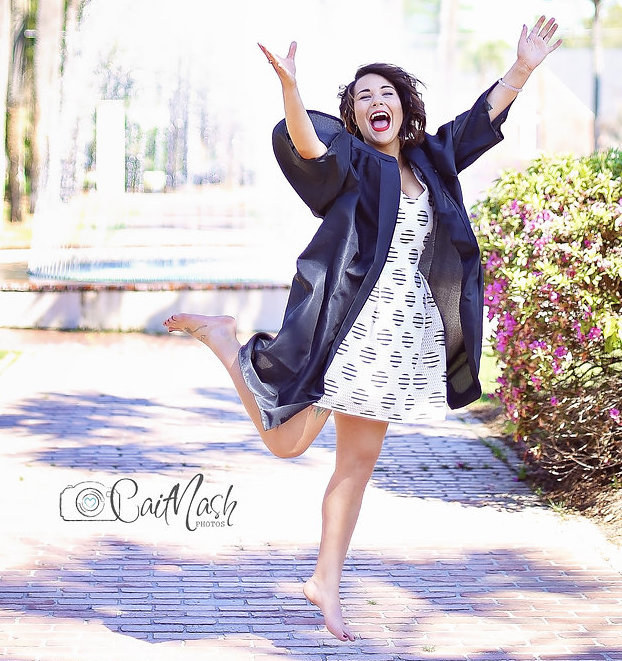 But when she landed, Whitfield said she instantly realized something was wrong.
"I hit the ground and I said, 'Oh my God, I think I broke my foot,'" she said.
Whitfield said she had never been seriously injured before, but knew immediately something was wrong when she felt a pop.
Despite the pain, Whitfield carried on with the shoot for a while.
"I refused to cry, because I had worked so hard," she said.
Eventually, it became clear Whitfield needed to get her injury checked out. So, she got help from the campus police, who took her to the school's wellness clinic. And Ogden kept snapping away, turning it into a different kind of photo shoot.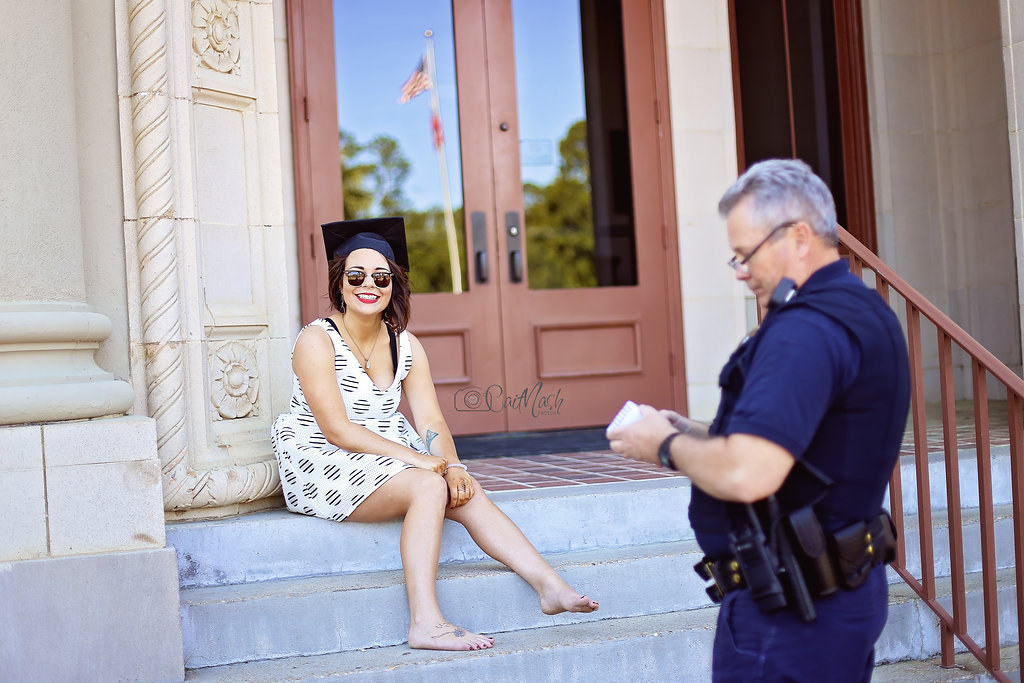 Whitfield said she tried to maintain a positive attitude throughout the ordeal and encouraged Ogden to keep snapping away.
"It's very funny," she said of the photo series.
The photographer documented her getting taken away in a wheelchair...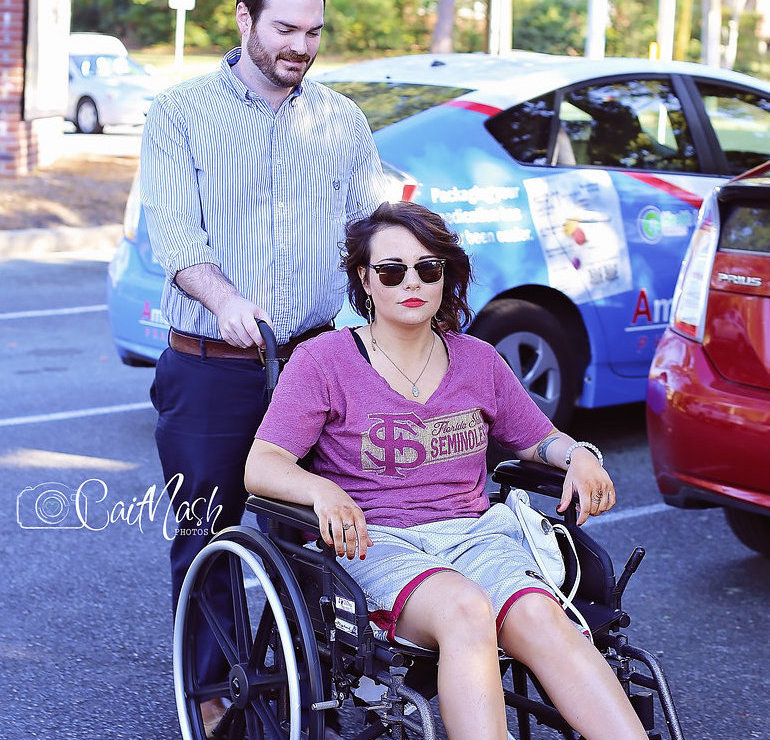 And when she finally got back home.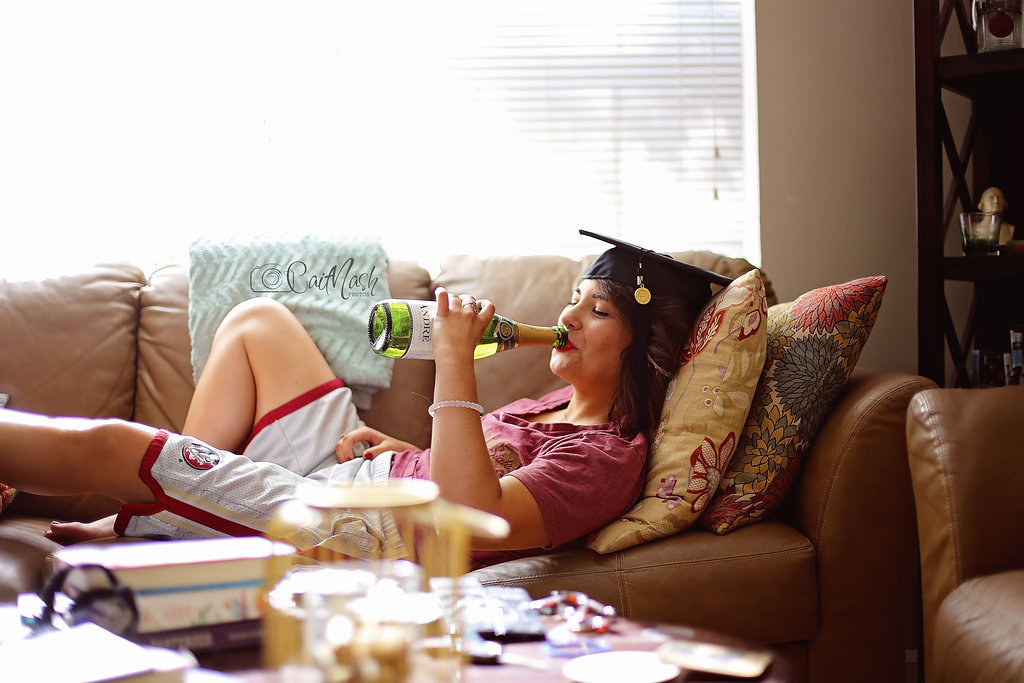 After the photo shoot, Whitfield's boyfriend, Cole Ahnberg, posted the series to Reddit. It has since been viewed more than 2 million times.
"I was like, 'Chelsea, these are hilarious, I have to post these to Reddit,'" he told BuzzFeed News.
Despite the fact that her broken foot is keeping her from work for a few weeks, Whitfield is maintaining a pretty positive attitude about the whole situation.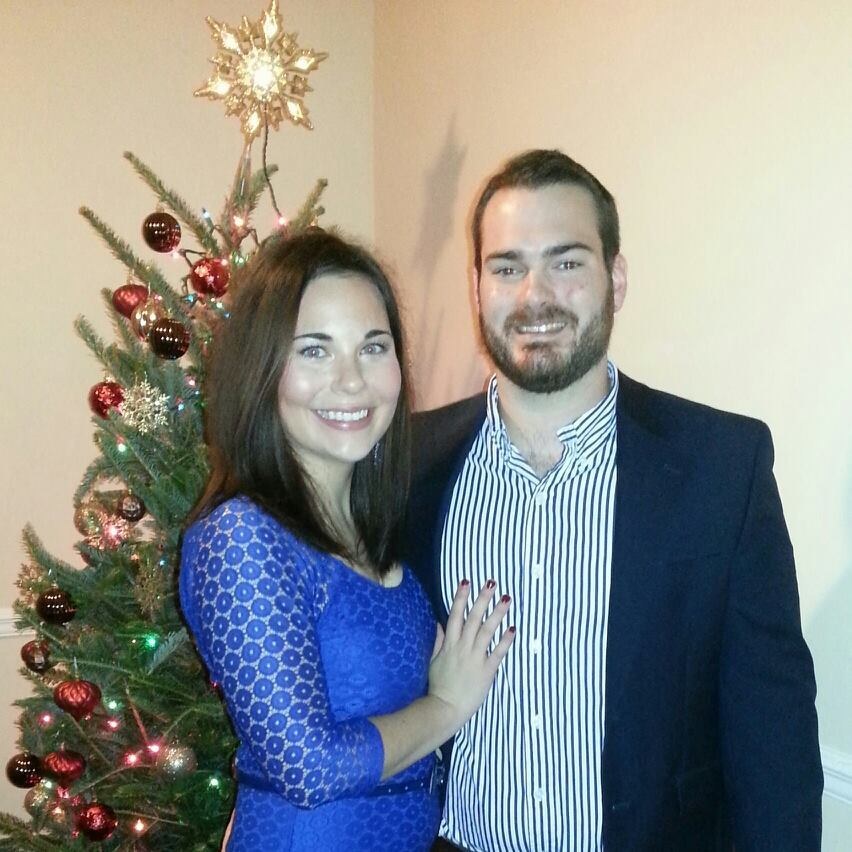 "I'm going to use all of those graduation pictures in my announcement," she said, adding that Ahnberg, her family, and her friends have helped keep her spirits up.
The photos, she added, are probably so popular because they are "relatable."
"I'm just like a normal person that tried to do superhuman things, and it did not work out in my favor," she said.