Gold's Gym Is Being Harassed On Twitter Over Photos Of The Charleston Shooting Suspect
And wants you to please stop tweeting them.
On Saturday, a racist online manifesto that appears to belong to the suspect in the Charleston church massacre was uncovered.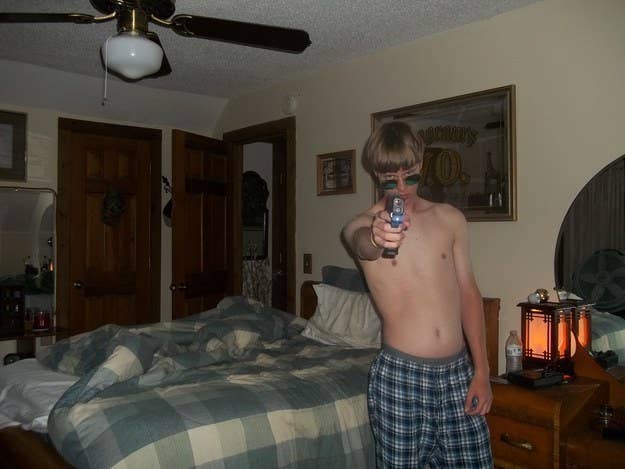 The website, called The Last Rhodesian, purports to detail the racist thoughts of 21-year-old Dylann Roof.
The website promotes the hatred of Latinos, blacks, and Jews, with the writer saying he has "no choice" but to react with violence.
The FBI is investigating the website's authenticity.
The website also features several photos of Roof doing things such as burning the American flag. In some of the photos, he is wearing a tank top from Gold's Gym.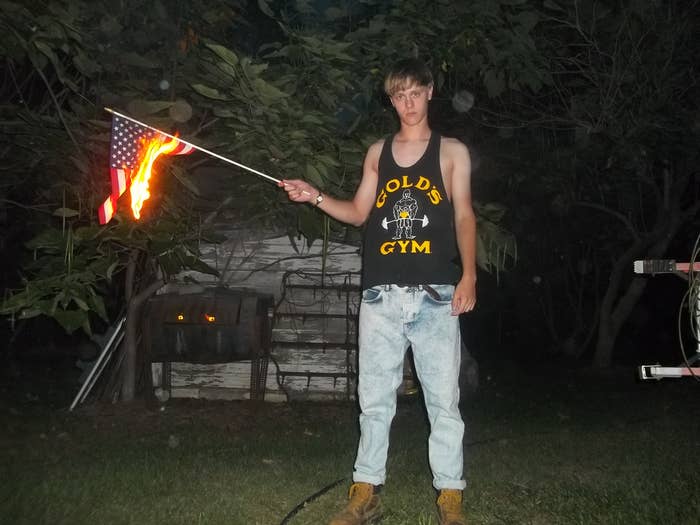 Since the pictures have been released, people have been directing anger or sarcasm at Gold's Gym online.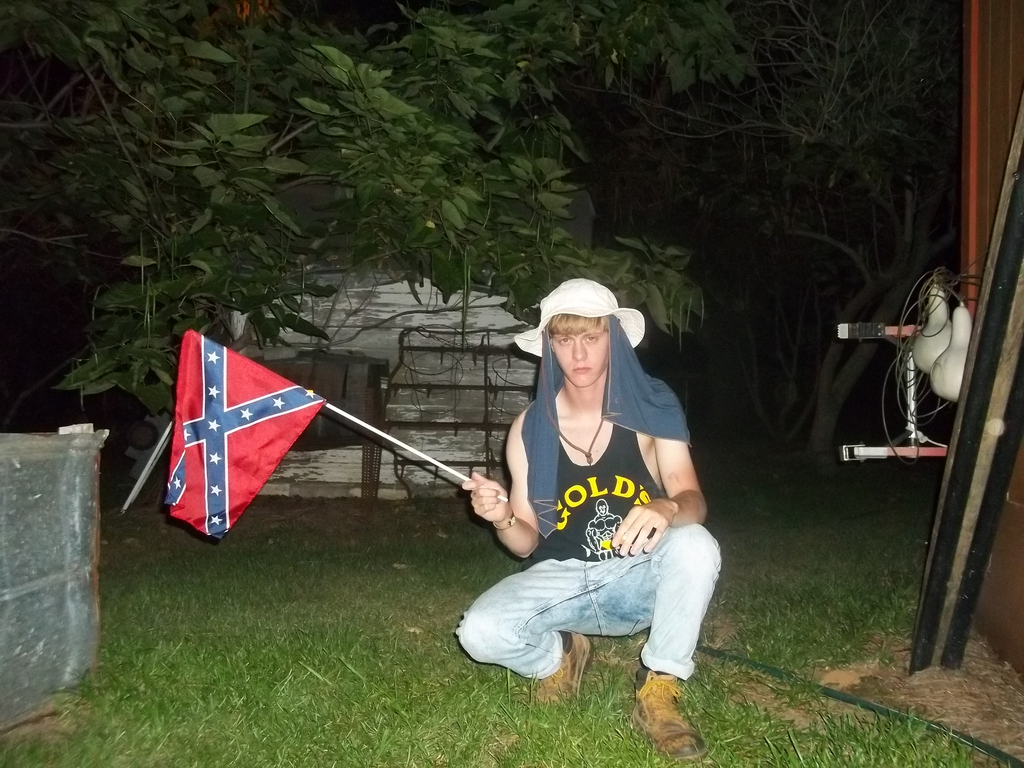 One of the first people to notice the Twitter backlash was writer Joe Veix.
Some users even believed Roof was a "spokesman" for the gym.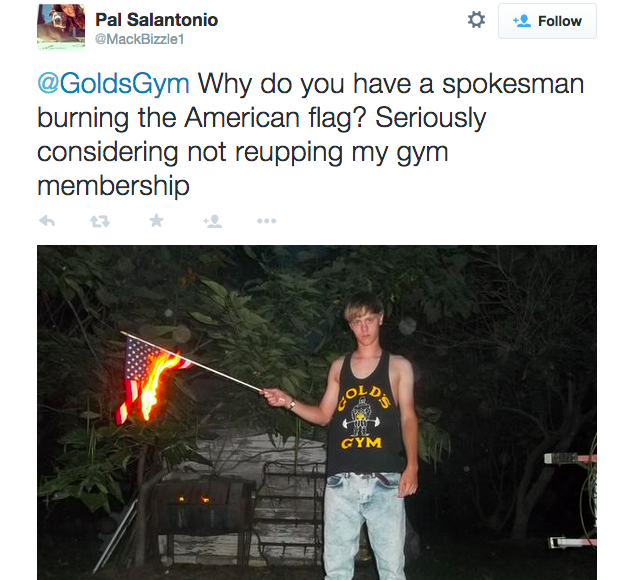 A Gold's Gym staffer has been busy been responding to a ton of the complaints on Twitter.