The title is a clear spoof of the Christian film God's Not Dead.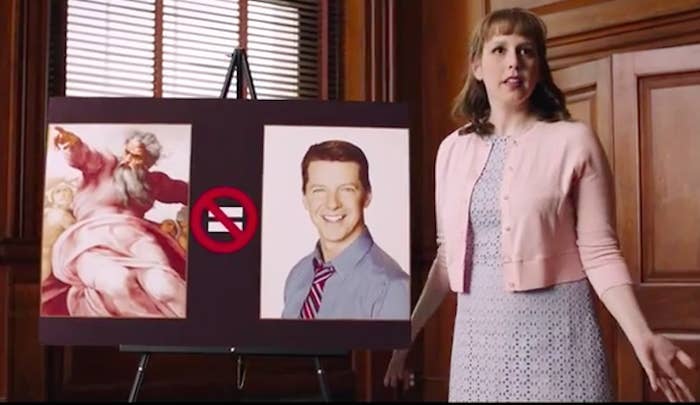 The digital short stars Vanessa Bayer as Beth, a "small-town baker without a care."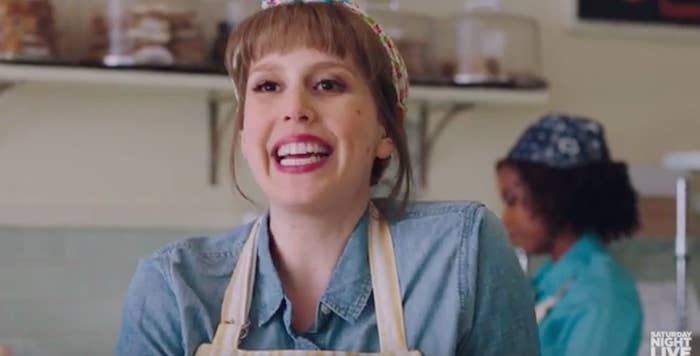 However, Beth's faith is tested when she is asked to make a wedding cake for — gasp — a gay couple.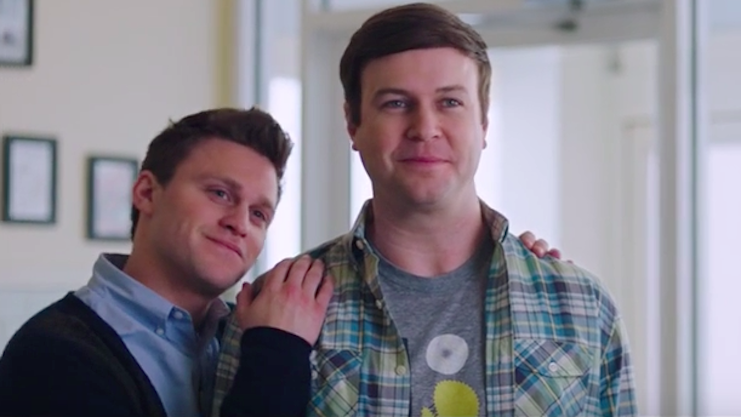 After standing up for her beliefs and not baking the cake, Beth is forced to do battle against the gay couple and their (Jewish) lawyer (aka "liberal elites run wild").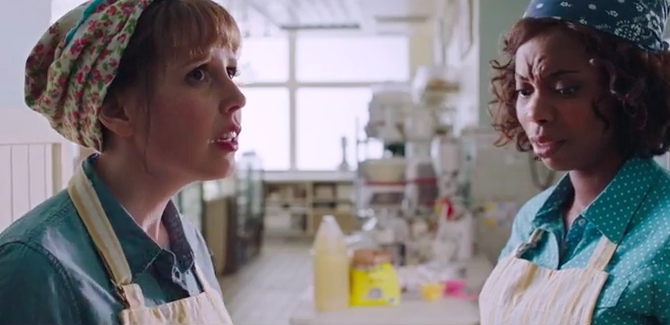 Which of course is impossible, since gay people are the most POWERFUL group in the country, indoctrinating even the youngest of minds.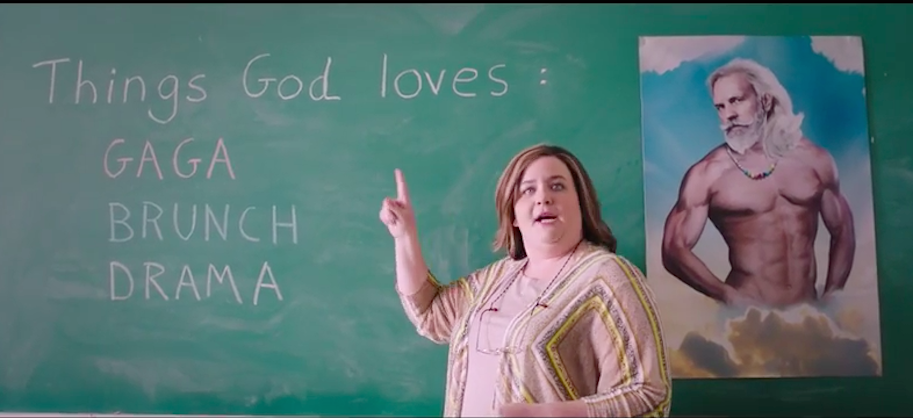 God loves brunch, GaGa, and drama? Blasphemy!
But aided by Rachel Platten's "Fight Song," Beth is able to pull out her inner Kim Davis and take a stand for her oppressed religion and herself.
She gets a little help from a state governor, who declares that despite his state's high obesity and poverty rates, Beth's case is the biggest issue they can tackle.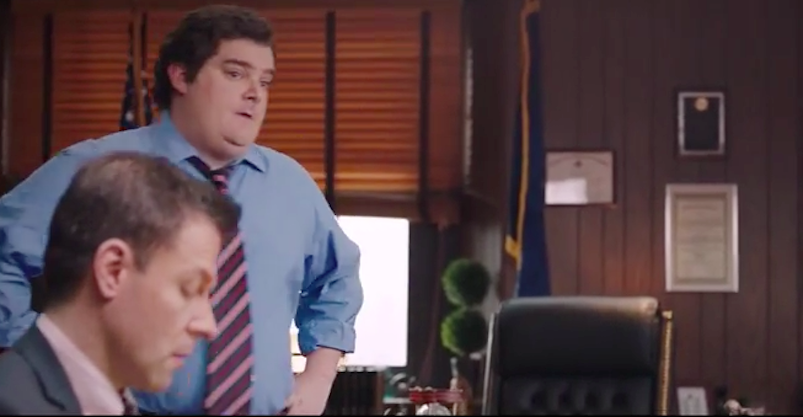 Thank you, Beth, for teaching us all that God is a boob man.