The racially-charged horror film Get Out has become the breakthrough hit of the year. It is a huge success at the box office and has a 99% rating on Rotten Tomatoes.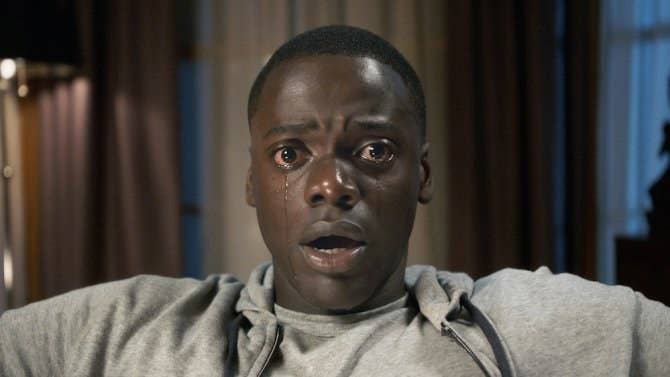 As the movie has become popular, people have begun turning it into a seriously hilarious meme*.
For example, some people have meme'd that whole thing with Rose's mom and her tea cup.
Tea will never be a chill drink again, tbh.
And we don't trust psychiatrists anymore.
"When you at Starbucks and you see a white lady stirring tea."
Some people have even tried out the ~hypnosis~ for themselves.
Of course, people can't stop freaking out over Rose's betrayal.
What the fuck, Rose.
We all just couldn't believe it.
Girlfriends are never going to be trusted with the keys again.
"This was Rose family when she was like 'you know I can't give you the keys.'"
The meme has also now evolved into a new ~challenge~ called the #GetOutChallenge.
It consists of people running and turning the corner quickly like Walter "getting his exercise in" from the film.
People are doing it all over the place, like in the middle of a store.
Or at school.
Or in the middle of a crowd.
Apparently, it is harder than it looks.
Some people pointed out Forrest Gump is also pretty good at the challenge.
Run Forrest/Chris, run!
Finally, here is a meme we can all agree on.