Olympic all-around gold medalist Gabby Douglas recently became a three-time gold medalist as a member of the champion U.S. women's team in Rio.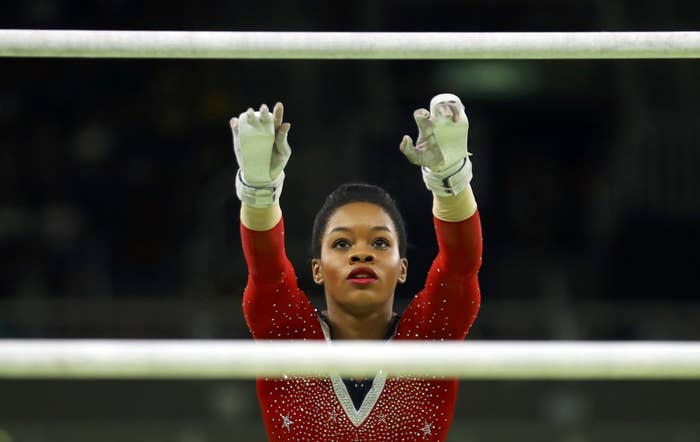 But despite her victories, Douglas has been the subject of a ton of social media criticism during the games.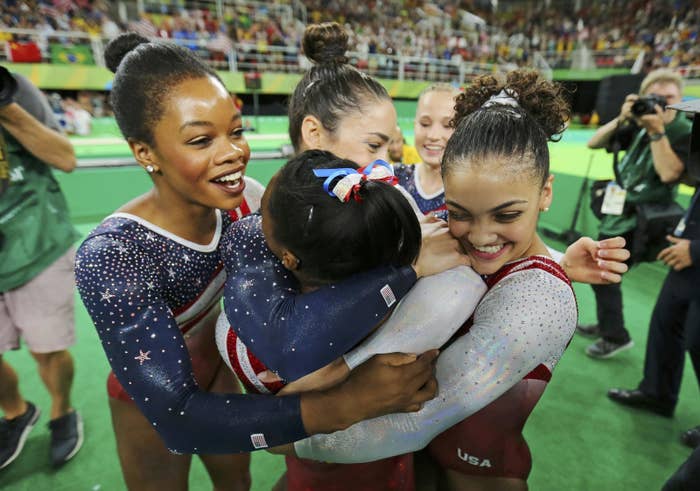 People have criticized her for her hair, called her a "sorry American" for not placing her hand on her heart during the national anthem, and nicknamed her "Crabby Gabby" for her perceived lack of enthusiasm for her teammates.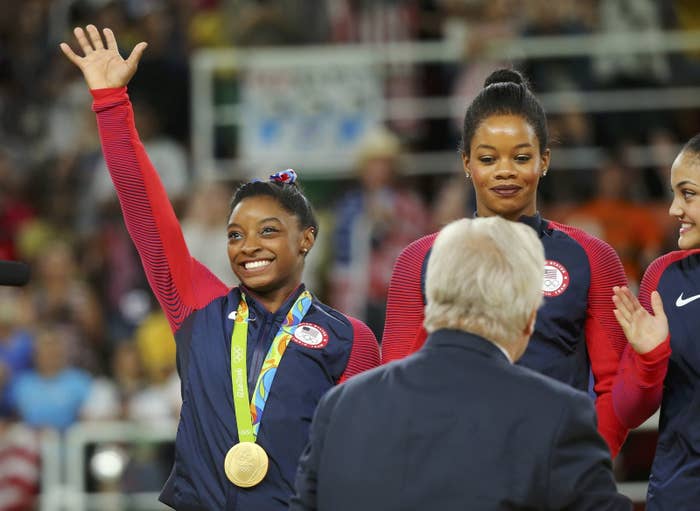 On Sunday, Douglas finished seventh in the uneven bars final, her last event for these games. After it was over, Douglas teared up when speaking about how she had been treated, according to multiple reports.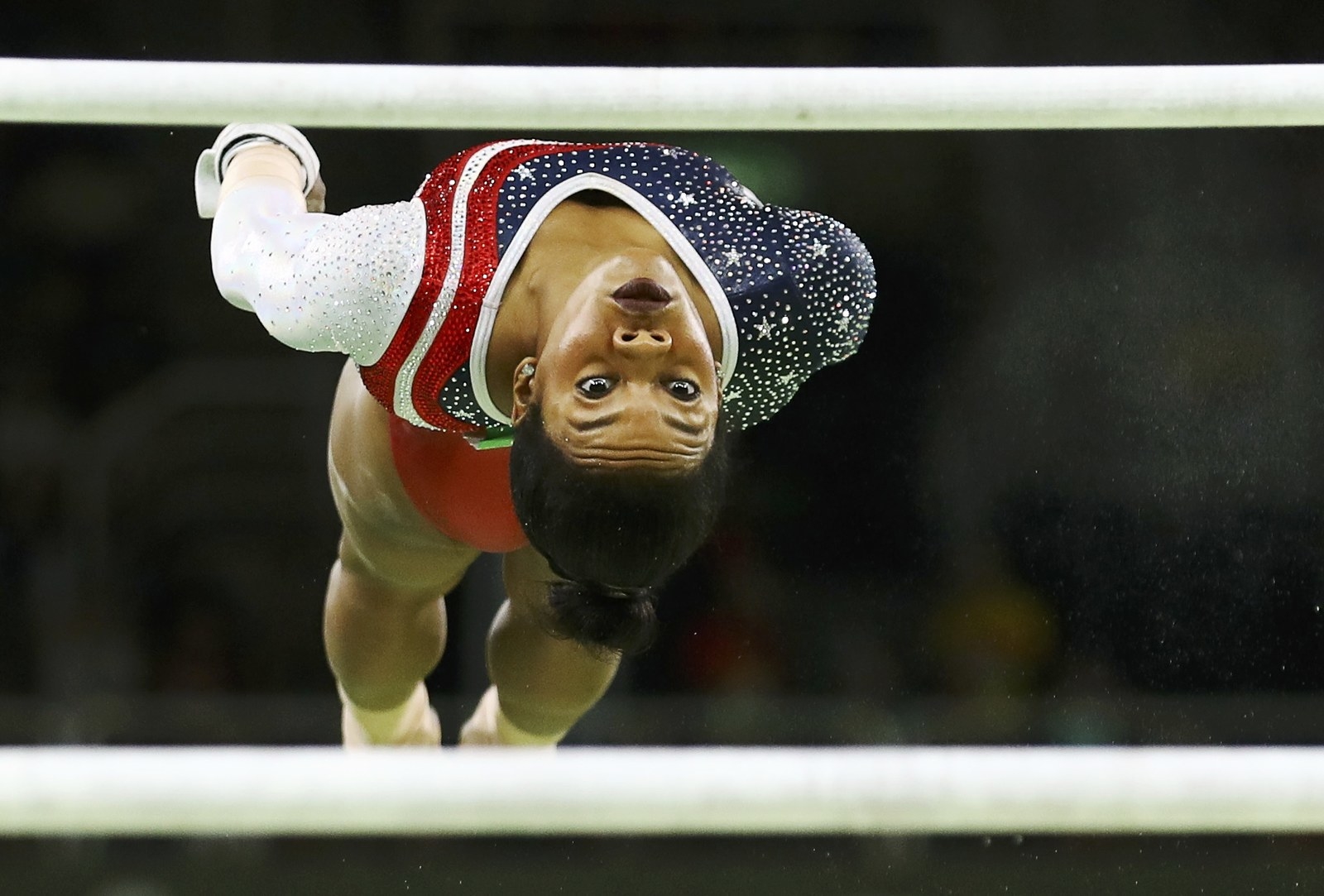 The 20-year-old's eyes welled with tears as she explained she has tried to ignore the criticism, but couldn't, ESPN reported.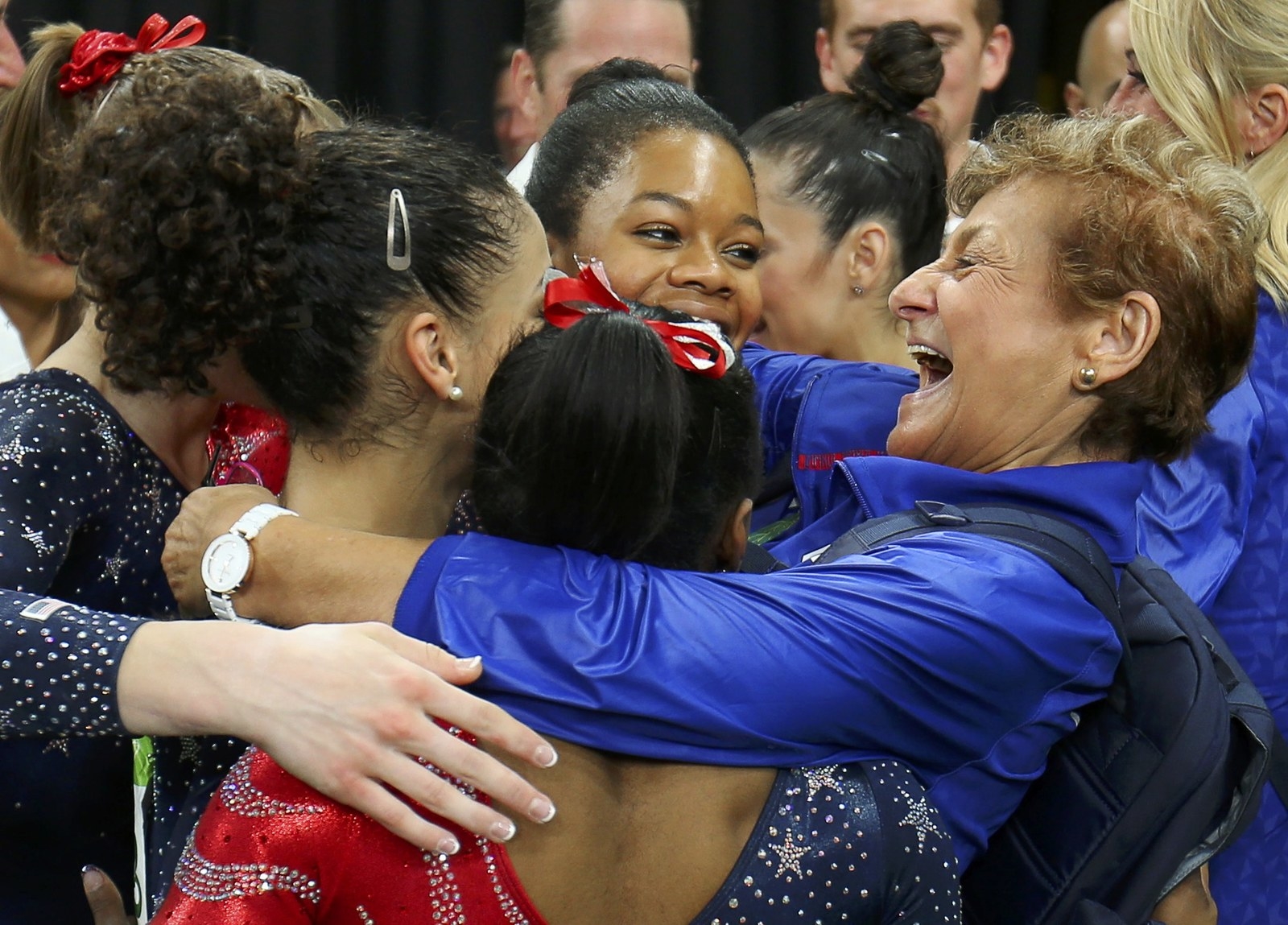 "Either it was about my hair or my hand not over my heart [on the medal podium] or I look depressed. ... It was hurtful. It was hurtful. It was. It's been kind of a lot to deal with," Douglas said.
"At first they were like, 'Good job, you're in the Olympics,'" she continued according to Yahoo. "And then they kind of turn on you. It was hurtful. It was kind of a lot to deal with and you kind of have to stay away from that … [With] everything I had to go through and everything I have gone through, it's just been a lot this time around."
She said she was sorry if anyone thought she didn't respect the US on the medal stand.
"When I heard some of the comments, I was finally like, 'Whoa, whoa, whoa, that's far from me and far from my personality at all,'" she said, according to ESPN. "I've been through a lot. A lot. Sometimes I sit back and say, 'Wait. What did I do to disrespect people? What have I done to disrespect the USA?'"
She teared up again as she said, "I'm sorry."
Douglas also seemed upset by the implication she wasn't supporting her teammates Aly Raisman and Simone Biles during the all-around final.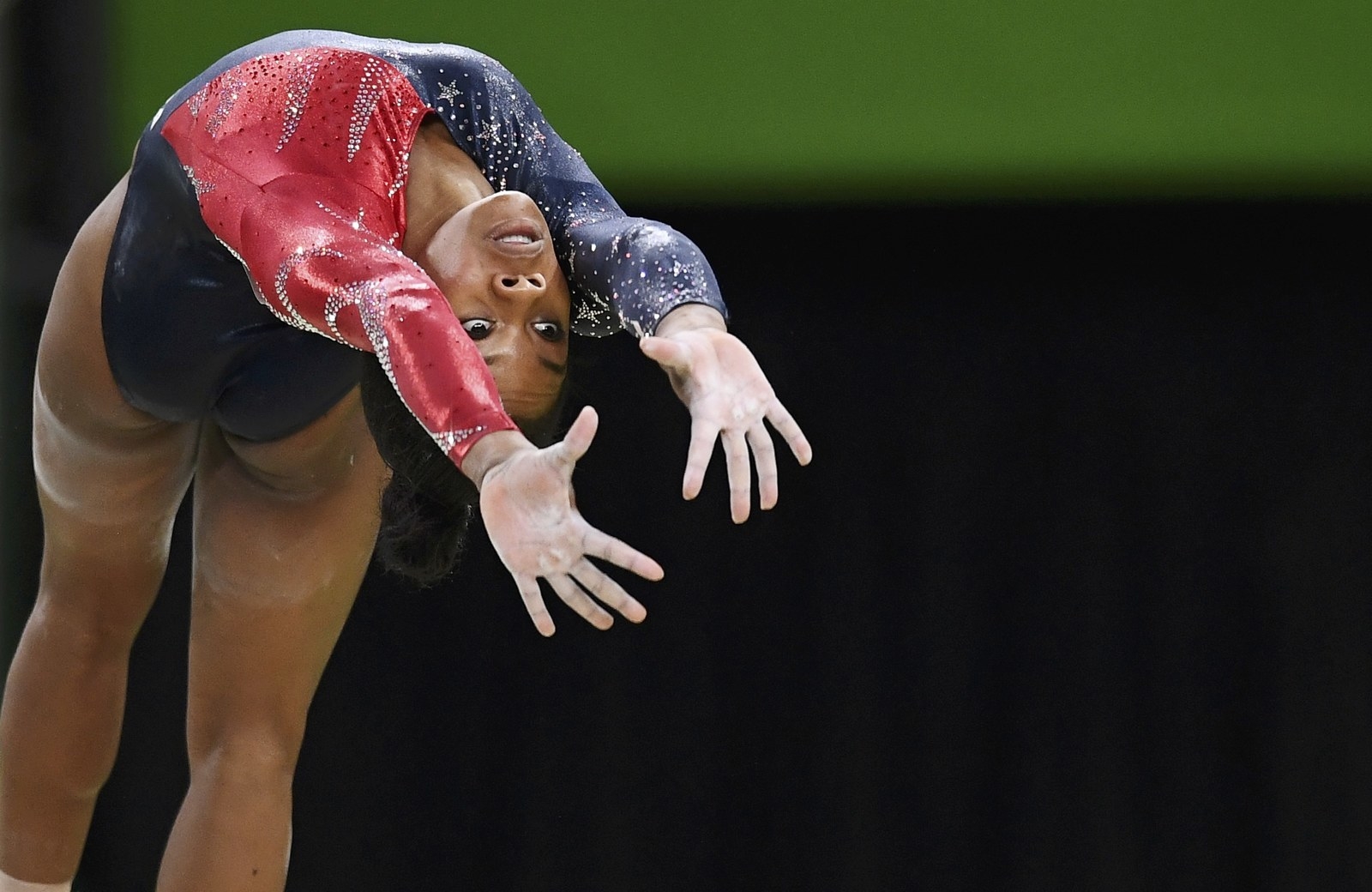 "I was supporting Aly," she said. "I will always support them and respect them. I don't want anyone to take it as jealous or I wanted attention. Never. I support them and I'm sorry I wasn't showing it."
She acknowledged that all of the comments have been a lot to deal with.
"Did I choose my hair texture? No. I'm grateful for having this hair on my head. When you read that hurtful stuff you're like 'OK, wow,'" she said, according to the Associated Press.
Both Biles and Raisman have defended Douglas, according to ESPN, saying the team is very close and she has been extremely supportive to both of them.
After speaking to reporters, Douglas went to a corner and had a "good long cry," ESPN's Johnette Howard reported, calling the gymnast's sadness "hard to watch."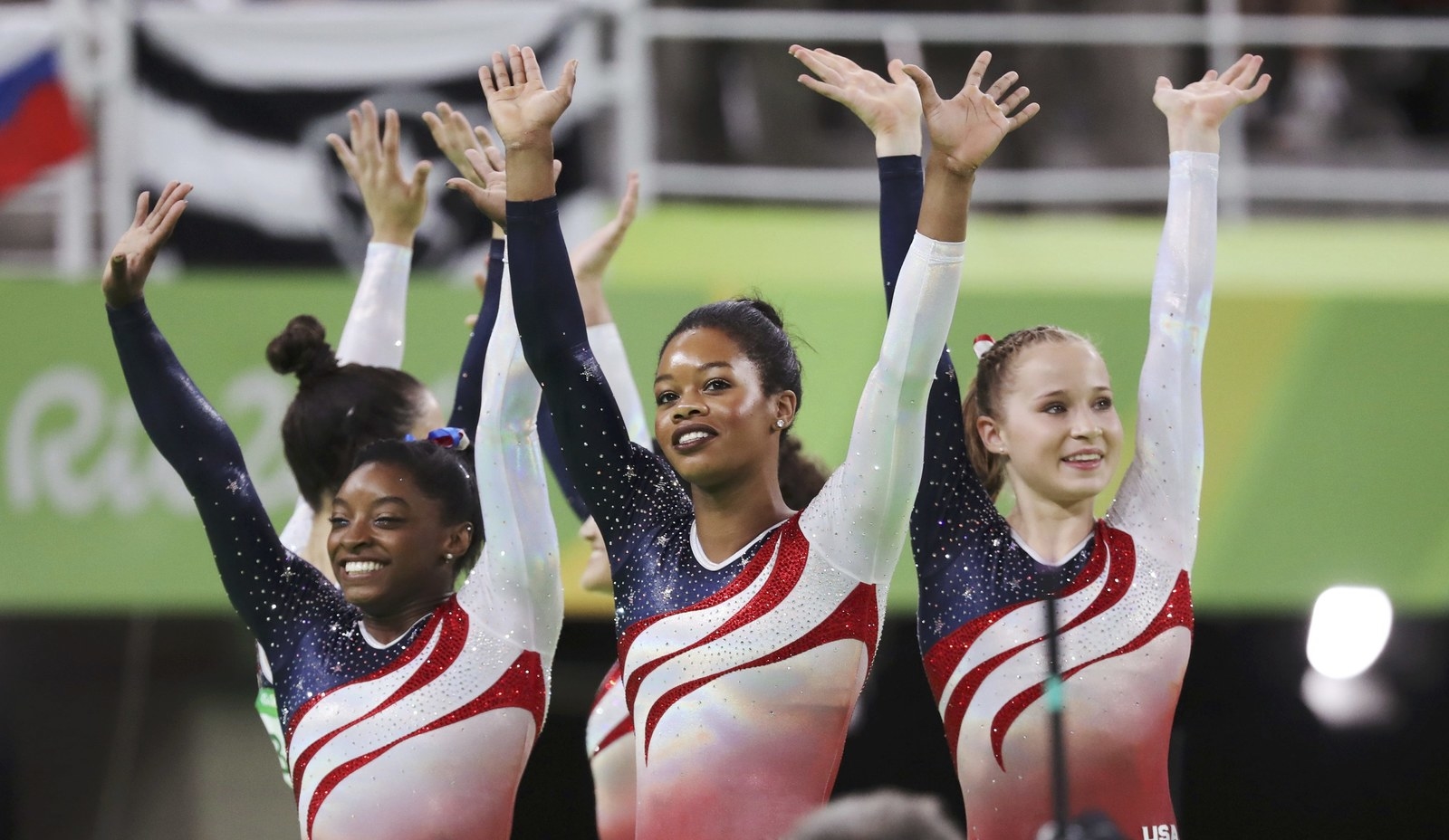 Douglas's mother, Natalie Hawkins, said in an interview with Reuters that her daughter has had her heart broken and it has been an extremely painful experience for both of them.
"We've been brought to many tears because I don't know what she's done to warrant such an attack. To me it looks like she is being bullied," Hawkins said.
She added: "You name it and she got trampled. What did she ever do to anyone?"
After her comments were reported, many fans on social media began to speak out in support of Douglas.
"You are #BlackGirlMagic, You are a SHERO, you are an inspiration, thank you for being you," one person wrote.
And Chelsea Clinton...
And Leslie Jones, who also famously received hate on Twitter.