This month's issue of the Hollywood Reporter features an article called "CNN's New War," discussing what the author calls the network's "battle for news dominance."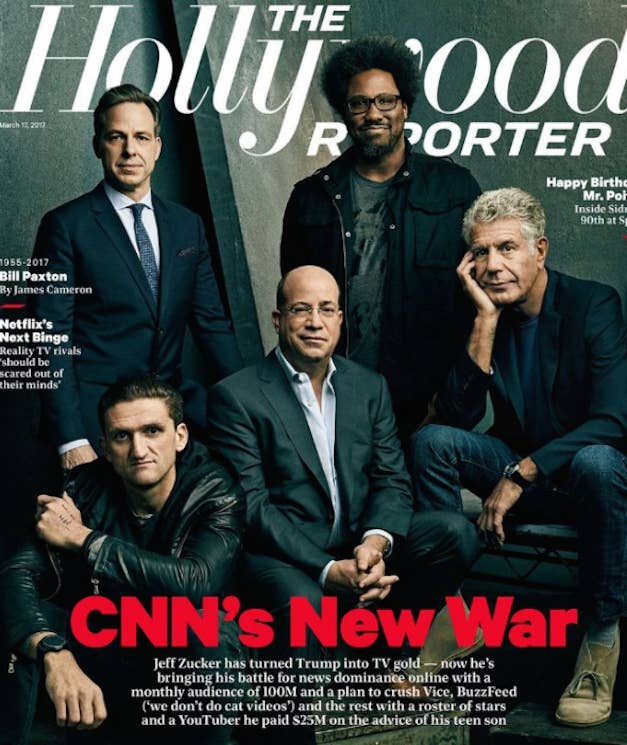 The cover features CNN president Jeff Zucker and other personalities like anchor Jake Tapper and Anthony Bourdain.
It also features a nice zing at BuzzFeed News, quoting Zucker saying "we don't do cat videos."
CNN producer Josiah Daniel Ryan was so pleased with the cover, he shared it on his Twitter account. "The future of media looks like this," he wrote.
However, his tweet soon went viral because of one tiny thing. Where are all the women?
So, are there no women in the future of media?
"I mean, to be fair, I do believe the future of media looks like a bunch of self-satisfied dudes staring at me," one woman wrote.
Soon people started to troll.
Look at all those men, the future of media.
Here's the "future of media" for you.
"Found this picture of the sign CNN keeps outside the 'future of media' room."
Others just posted other possible "futures" of media.
And weird.
But, what if the future of media...IS cat videos?
Cats forever!