Fox News anchor Shep Smith went on a rant against President Trump for his White House press conference on Thursday, saying "it's crazy what we're watching every day."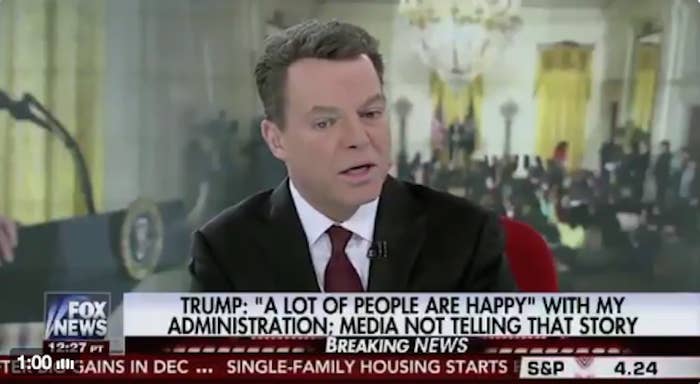 Smith started out by defending Jim Acosta, the CNN reporter who was mocked by Trump during the presser.
Smith said he has never met Acosta, but called him a "good reporter."
"It's crazy what we are watching every day," he said. "He keeps repeating ridiculous throwaway lines that are not true at all..."
Smith then said he is tired of Trump treating the press corps like "fools" for asking questions.
"We have a right to know, we absolutely do," he said, "and that you call us fake news and put us down like children for asking these questions on behalf of the American people, it is inconsequential.
He added: "The people deserve that answer, at the very least."
A lot of people online applauded Smith for taking a stand against the absurdities of the press conference.
Although some Trump supporters said that he needed to "go away."
Watch the whole segment below: