Courtney Parchman is a 22-year-old who graduated from Oklahoma State University two days ago. She majored in strategic communications and told BuzzFeed News she hopes to move to Los Angeles and pursue comedy.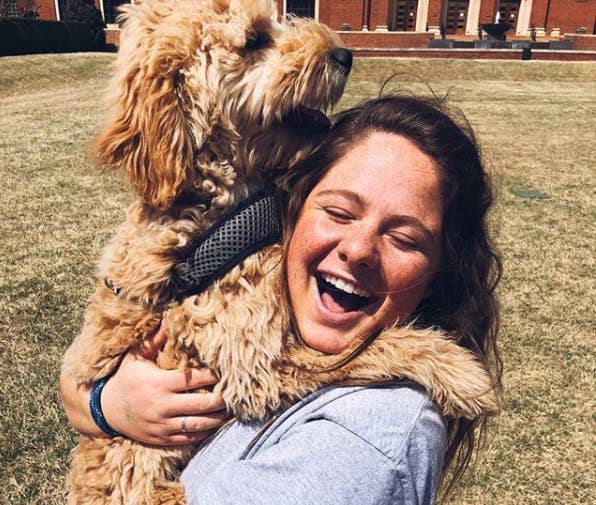 About a year ago, Courtney made an Instagram account called "averagefashionblogger," where she posts silly videos parodying fashion influencers. To her shock, she soon amassed more than 40,000 followers.
"I started this account as a joke to make my friends laugh about a year and a half ago and truly am still in disbelief at the attention it has gotten," she said.
As she was preparing to graduate from college, Courtney said she realized that compared to her friends she was going to look "bare" on her big day.
That's because she said she was pretty "uninvolved" in college activities.
So her solution? She bought jump ropes on Amazon and wrapped them around her neck on graduation day. According to Courtney, "nobody noticed!"
She even wore them on stage!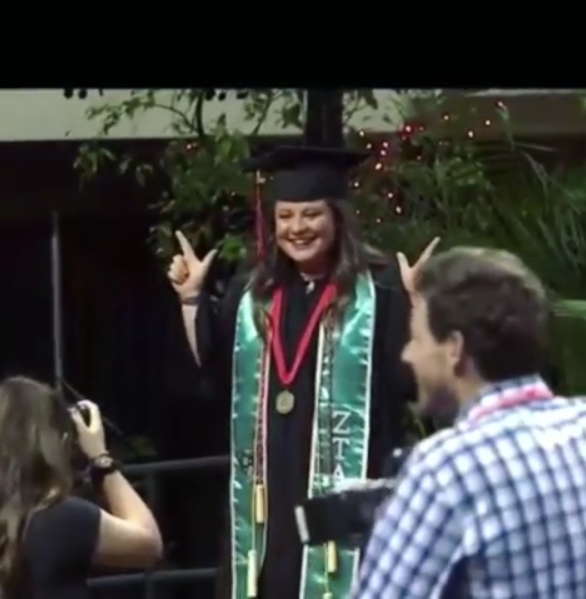 "I am on stage wearing my jump rope cords and you can't even tell one freakin' difference," she said.
She documented the whole thing in a video for her fans. "How does it feel to be involved, you ask?" she asked. "Amazing. It felt effortless."
She said she wore them the whole graduation, except when she took pics with her family.
"Even my friends sitting next to me did not notice until I pointed it out," she said.
Her video soon spread on Instagram and Twitter, because a lot of people could really relate.
Uninvolved people, unite!