Lifeguards in Sea Girt, New Jersey, posted a seemingly terrifying photo to their social media accounts on Monday.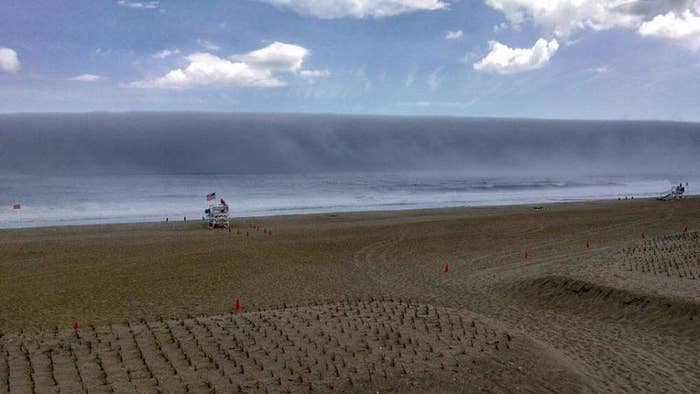 But don't worry, Mother Nature is not about to wreak havoc on the Garden State. That "wave" is actually a fog bank that has lined up just right with the coast line.
The National Weather Service in Mount Holly, New Jersey, posted a satellite image showing how the fog lined up just right to create the image of a wave.
And people on social media shared more hauntingly beautiful images of the fog-wave.