Ah, Valentine's Day. The one day a year where people stop and reflect on what truly matters in life: those we love.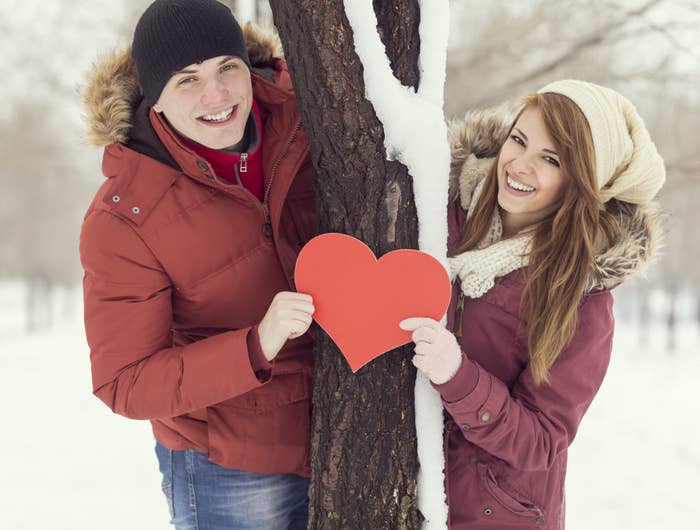 That is, unless you are James and Jan, the social media managers at Shari's Berries.
Or if you work for ProFlowers...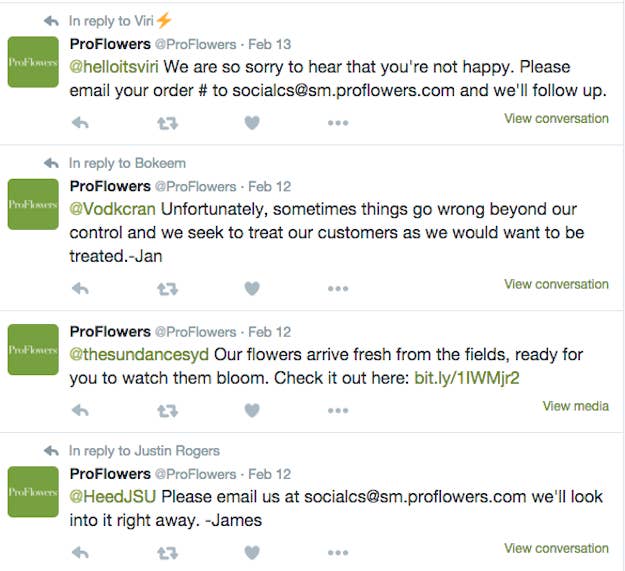 Or 1-800-Flowers.com, because then you're probably going to spend the day of love dealing with a bunch of really pissed off customers.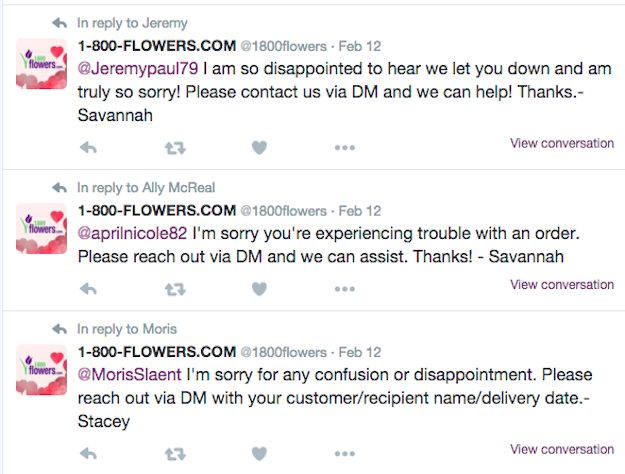 People took to social media to complain that their Valentine's Day flower arrangements were not exactly what they had hoped.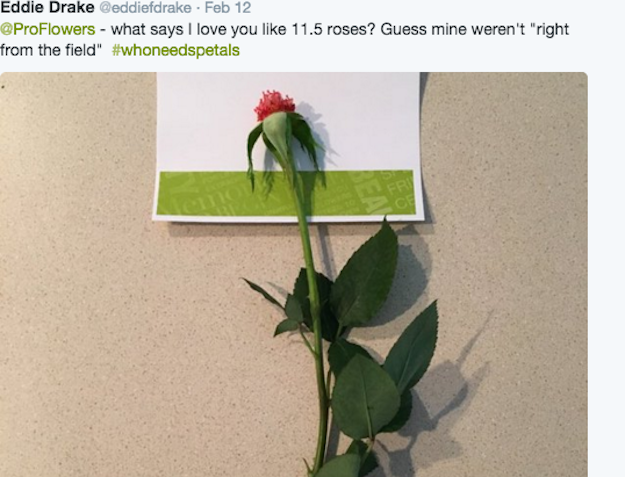 They said they got dead flowers...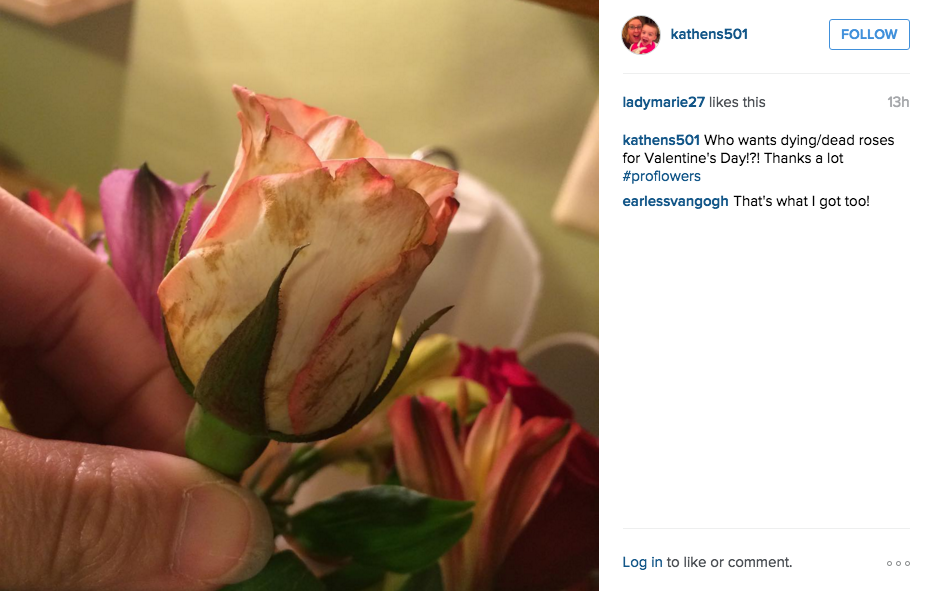 Frozen flowers...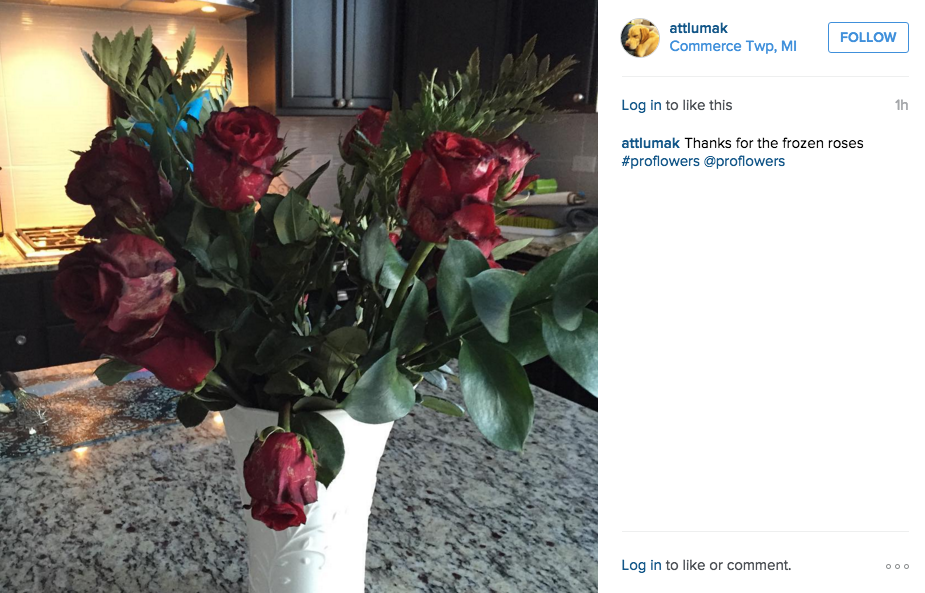 Missing flowers...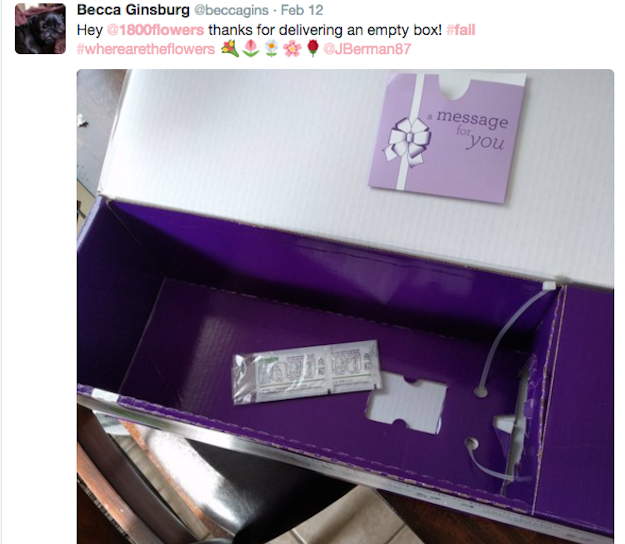 Or just a nice pot of dirt.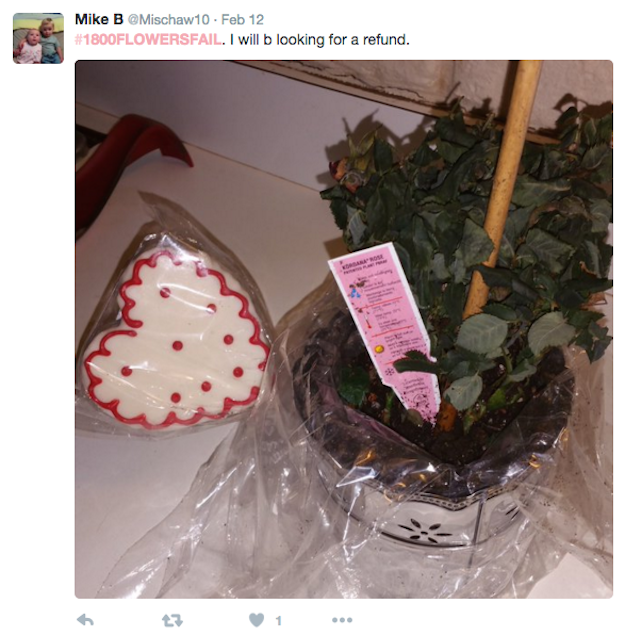 What on earth happened to this arrangement?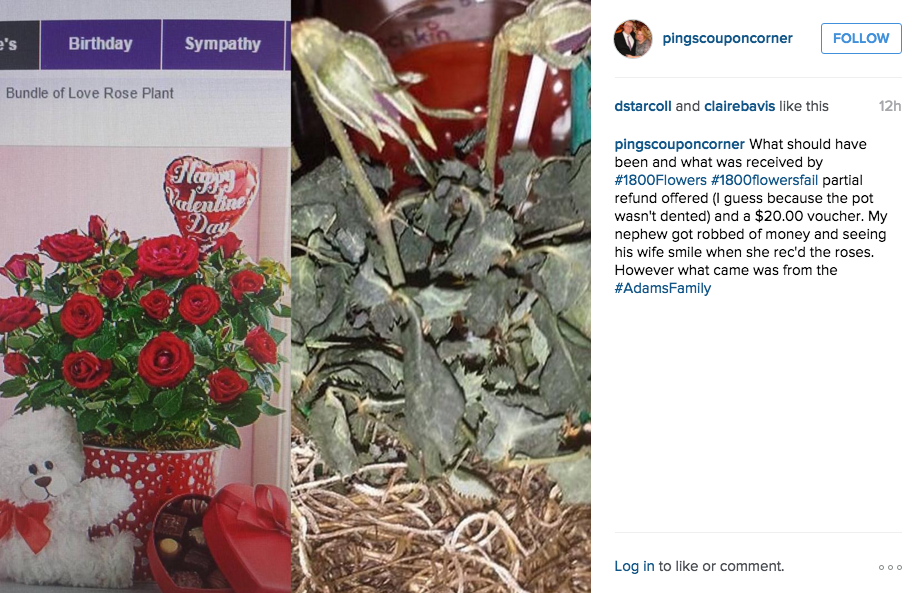 "This was suppose to be a beautiful bouquet of 30 tulips but what I got was a wilted, browning, and 20 bud bouquet," one mad customer wrote.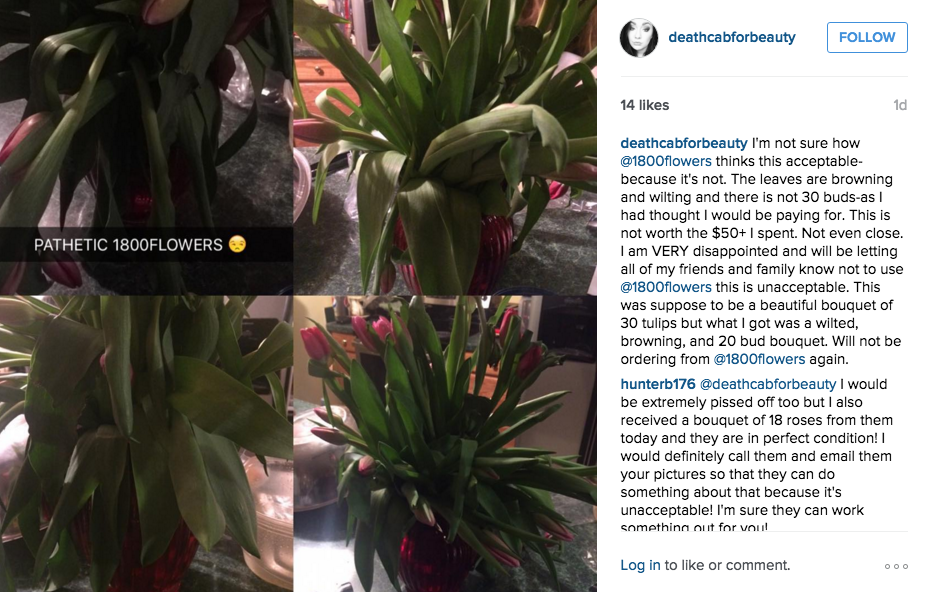 Lovebirds who opted for an edible surprise also had some complaints.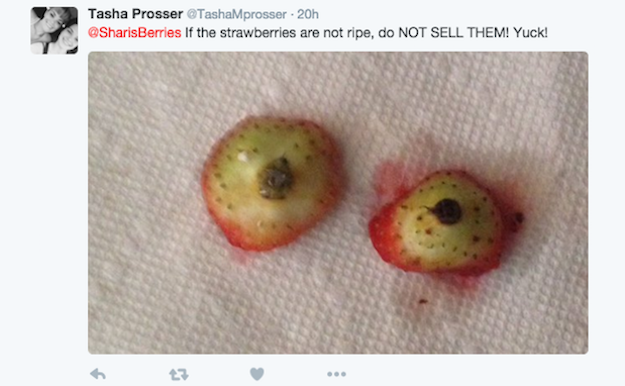 People said their chocolate-covered strawberries looked a little weird.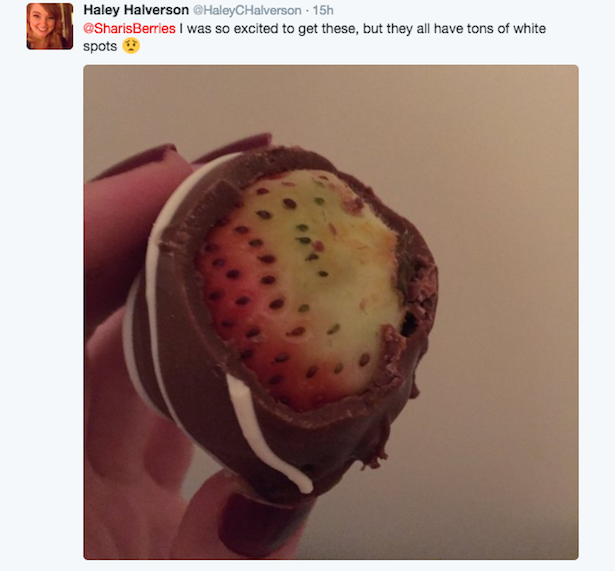 At least they probably still taste good?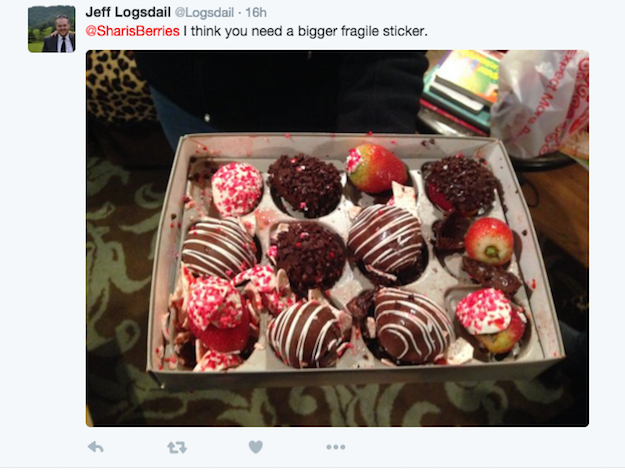 "I was excited until I opened the package," one said Shari's Berries fan said.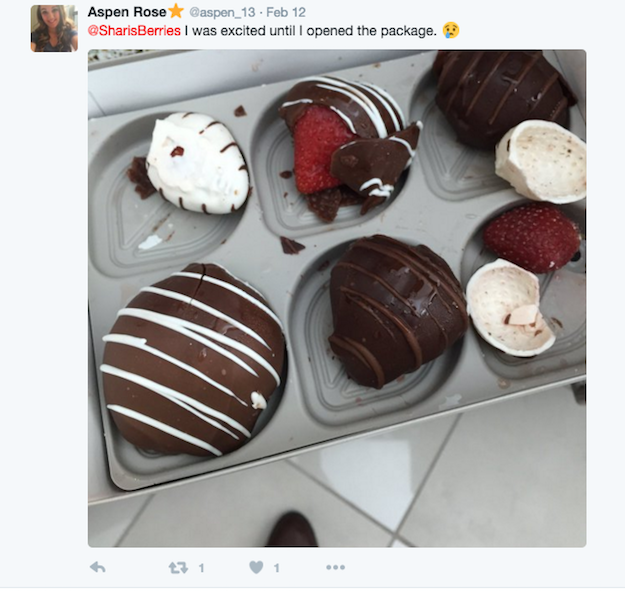 Let's all pour one out for the social media managers.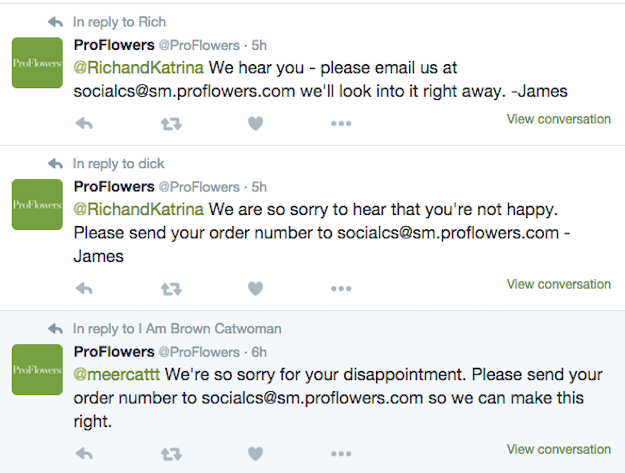 Luckily, they are also dealing with happier customers. Spread the love, guys!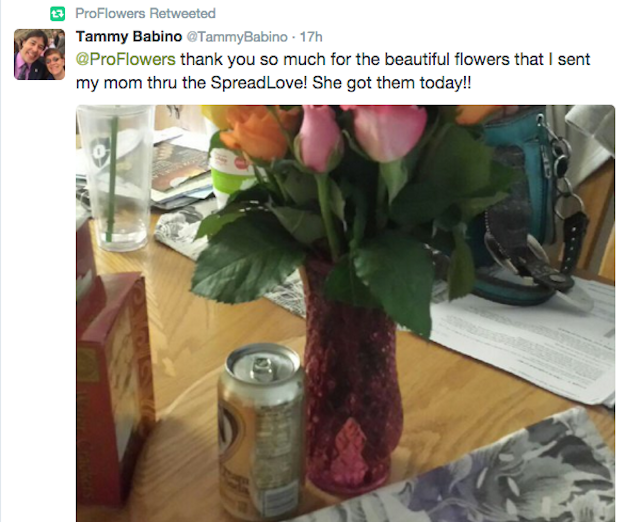 A spokeswoman for 1-800 Flowers told BuzzFeed News that the number of happy customers "by far" outweigh the number of complaints they have received.
Yanique Woodall said that the deep freeze in the East Coast is affecting some of its flowers in that region.
"It's a challenge working with perishable products during this weather," she said.
However, Woodall said its team is all full staff and is responding to any social media complaint in under five minutes. She said the team is working very hard to ensure all of their customers are satisfied.
"A vast majority of our gifts go smoothly," she said. Woodall added that the team also works to verify that all the social media complaints to 1-800-Flowers are actually their products.
ProFlowers, which owns Shari's Berries, also told BuzzFeed News that the "vast majority" of its customers are satisfied with the product.
"We take tremendous care in delivering high-quality fresh flowers and delicious dipped berries," a spokesperson for both companies said. "Customer satisfaction is our highest priority. If a gift sender or recipient is unsatisfied with their order, we will replace it or provide a refund."
Happy Valentine's Day!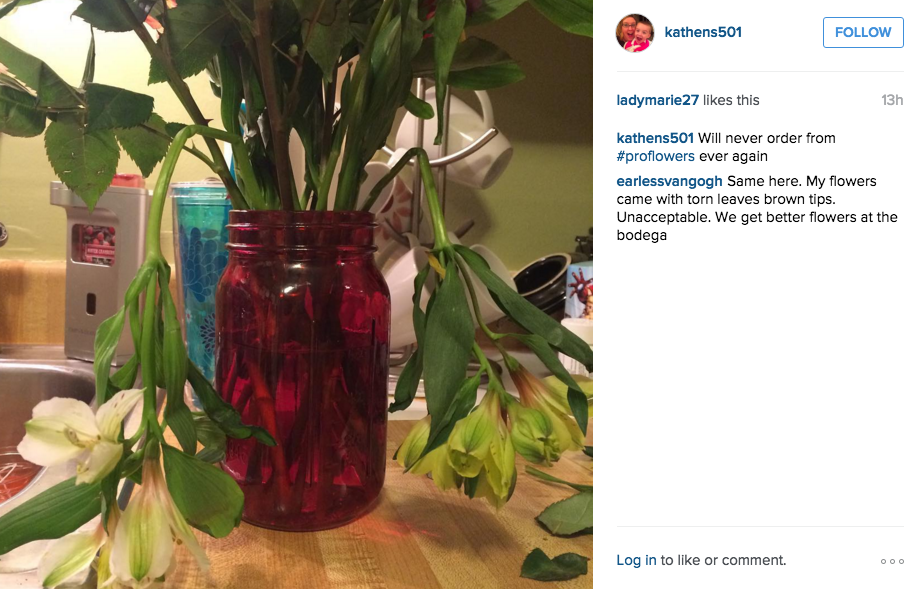 CORRECTION
Shari's Berries is a food delivery company. An earlier version of this story misstated what the company delivers.