Chip and Joanna Gaines have won the hearts of viewers everywhere with their HGTV show Fixer Upper, which documents how they renovate homes for clients in Waco, Texas.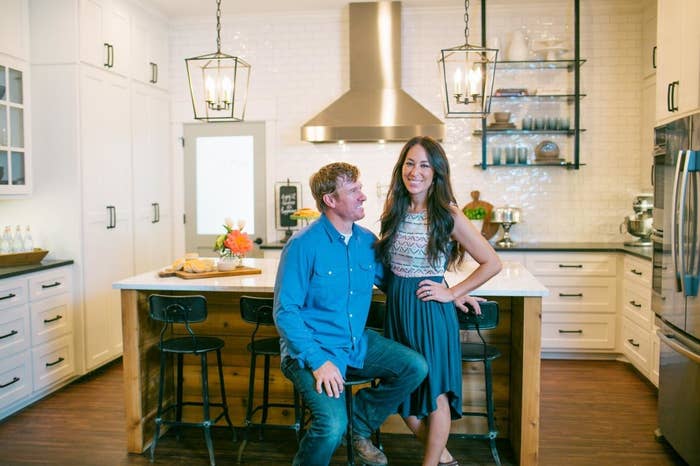 However, some people featured on the show have found a new way to utilize their "fixer-uppers."
According to the Waco Tribune, several homeowners featured on the show have turned their homes into vacation rentals, with some even buying a new home to live in.
One couple, Dave Morrow and Marla Hendricks, told the newspaper that they use their Fixer Upper home as a rental and live in another home they bought.
The main reason for moving out of their Fixer Upper home was the constant attention from fans of the show, who would gawk and pose for photos by the property, and even come and knock on the door, the couple said.
Since renting the home out, they said they have had guests from across the country.
"They're mostly women in their fifties and tend to be big Fixer Upper fans or Baylor-oriented," Morrow told the Waco Tribune, calling the home's interior "very Zen. We keep it like Joanna does — no clutter."
Multiple Fixer Upper properties are available for rent on Airbnb or VRBO, with prices ranging of up to $300 a night.
Most of the homes currently listed on Airbnb use their affiliation with the show to promote the rental, such as this "Mid-Mod."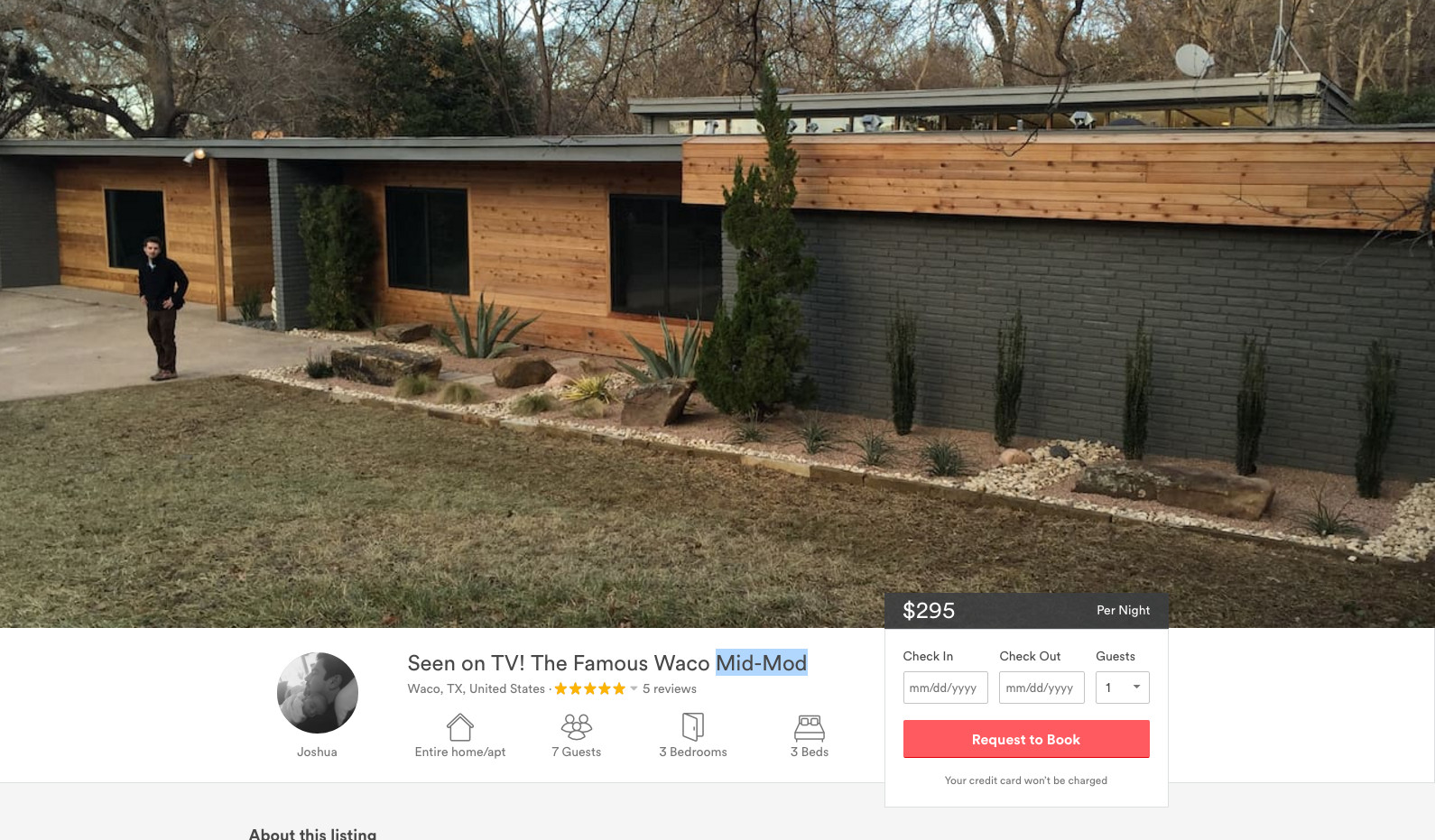 Another home featured on the show, the "Barndominium," is currently available for rent for $1,200 a night, the Waco Tribune reported.
The house, which was sold after it was renovated on the show, was a hot investment for new owner Kristi Bass.
Bass told the newspaper that after she listed her new purchase on rental sites, she was shocked at the interest from fans wanting to rent it.
"I didn't know how famous the barn was," Bass said. "It's cool. It's weird. I don't really get it, but I'm so thankful I can be a part of it."
However, the rental trend is not sitting well with the Gaineses, who said in a statement to BuzzFeed News they are rethinking their contracts moving forward.
Brock Murphy, a spokesman for the couple, said in a statement that the trend isn't the intent of the show:
We have no problems with our clients' interest in using sites like VRBO and Airbnb to rent out their homes. In fact, we get it. But we are going to be more strict with our contracts involving Fixer Upper clients moving forward.

We want to honor our national viewing audience. We want to do remodels for clients' homes. That's the true intent of our show, and we want to ensure that does not get lost in this new vacation rental trend.

What started off with perfectly understandable intentions could cast a shadow of a doubt on the much bigger picture, and we are going to do our best to protect that moving forward.