On Friday, Brazilian fans were devastated when their team was knocked out of the World Cup by losing 2–1 to Belgium.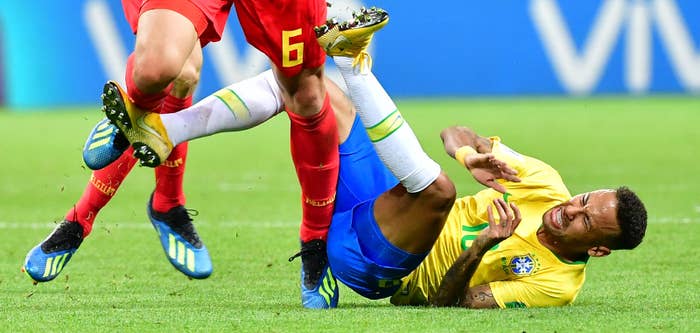 Fans were melting down all over Twitter.
There were lots of ~feelings~.
Wahhh.
Some were mad.
Why thooo.
:'(
Many people also made a reference to this popular Brazilian meme, which comes from a tweet in response to Lady Gaga canceling her Brazil concert last year (the more you know).
"Brazil, I'm devastated."
Even supermodel Martha Hunt is sad!
Others were happy though.
Ahhh.
OK this is clever.
Many made reference to Neymar's rolling, which has become it's own meme during the World Cup.
The knockout of Brazil means this is the first World Cup ever without Argentina, Germany, or Brazil in the Final Four, according to Optus Sport.