A "bullied" fish in Missouri has a spring in his swim after he was outfitted with a prosthetic eye by a crafty veterinarian.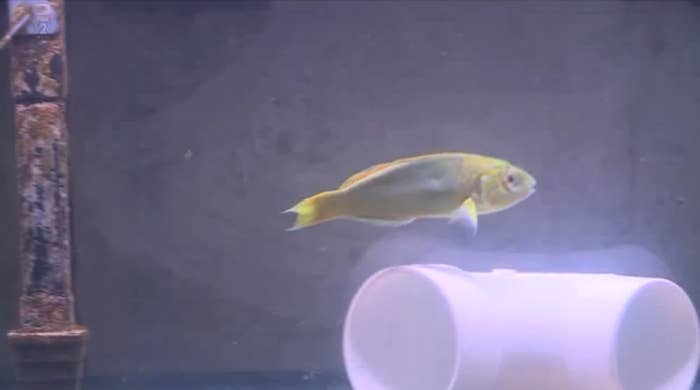 His vet, Megan Baebler of Kersting Veterinary Hospital, had to eventually remove the eye, the station reported, so Kiwi had an open eye flap.
His owner, Julie Morgan, had Kiwi in a tank in her home with many other fish. She told the news station that after Kiwi developed the eye problem, the other fish began to attack him.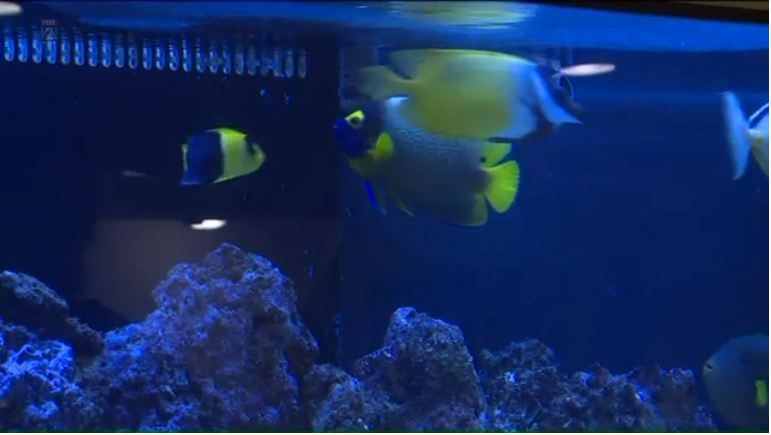 "They figured out which eye was not working," she said. "They'd go up behind him, biting his tail. He had chunks of his tail taken out."
So Baebler came up with a solution. She created Kiwi a fake eye, using a mix of skill and craftiness.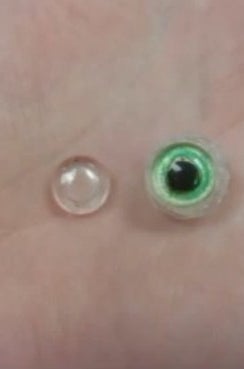 "I actually hand-painted the eye myself," she told Fox 2. "I used a mixture of some nail polish and some eye shadow pigments, actually, to give it some iridescence."
Kiwi then underwent a successful surgery to have the eye implanted, the station reported.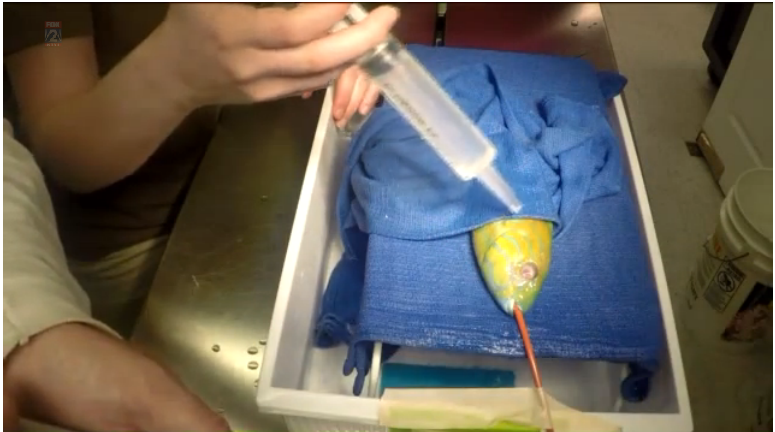 The surgery took about 30 minutes, according to Fox 2, during which the vet put Kiwi under anesthesia.
Kiwi is now swimming happily again, and will soon rejoin his tank.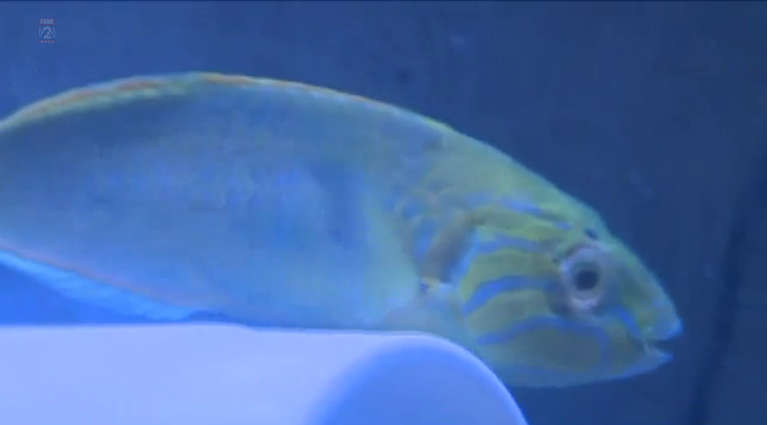 Morgan told Fox 2 that while people may think it is silly to spend so much effort helping a fish, she believes Kiwi deserved to live his life in comfort.
"A lot of other people would say, 'Yes, put him down. Go ahead, it's just a fish,'" she said. "Well, my opinion is nothing is just a something. And if I could give him quality of life, why not?"
BuzzFeed News has contacted the vet's office for more on Kiwi's story.