A veterinarian in Pennsylvania had a creative solution to help a goldfish who was suffering from jaw problems: a tiny mouth brace.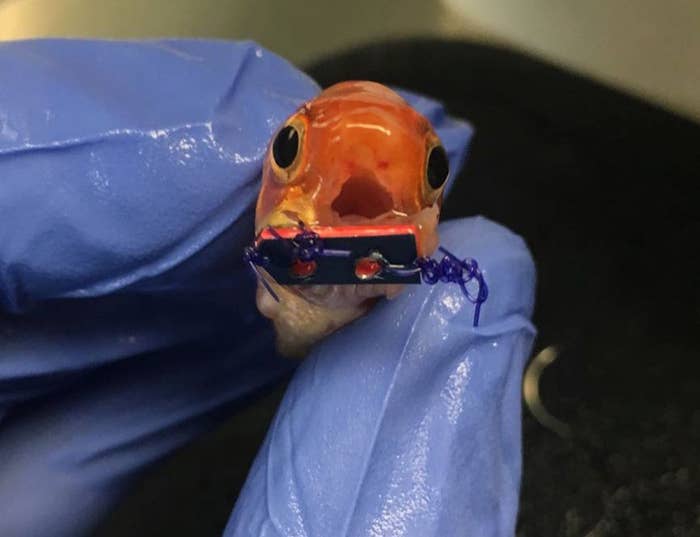 The goldfish, Mr. Hot Wing, was suffering from breathing problems and an inability to eat when he was taken to veterinarian Dr. Brian Palmeiro at Lehigh Valley Veterinary Dermatology.
The vet's office wrote on Facebook that the little fish was born without a jawbone and couldn't keep his mouth open.
So Palmeiro decided to get creative to try and solve Mr. Hot Wing's problem. The vet told 6ABC that he decided to craft the fish a brace made from a credit card.
"Palmeiro did surgery to open his mouth and created this brace to help his mouth stay open," Palmeiro's office wrote.
After the office posted a photo of a newly outfitted Mr. Hot Wing, hundreds of people fell in love with the little fish and his mouth hardware.
Palmeiro also performs other fishy surgeries, like one on this goldfish to remove skin tumors.
He has also helped other fish by using credit cards, such as this one he fashioned into a sling.
BuzzFeed News has contacted the vet for comment.