Fergie Botched The National Anthem And The Faces Of The Players Say It All
"Fergie's NBA All Stars performance was far, far more disrespectful to our nation's anthem than all of the NFL protests combined."
On Sunday, Fergie performed the national anthem before the NBA All-Star game at the Staples Center in Los Angeles.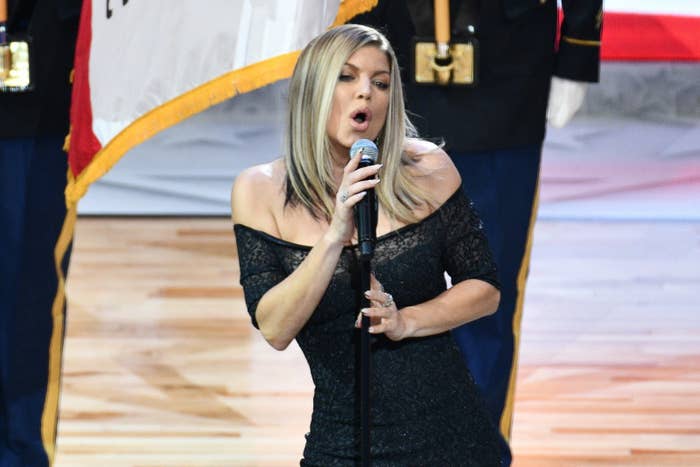 Oh my god, it went bad.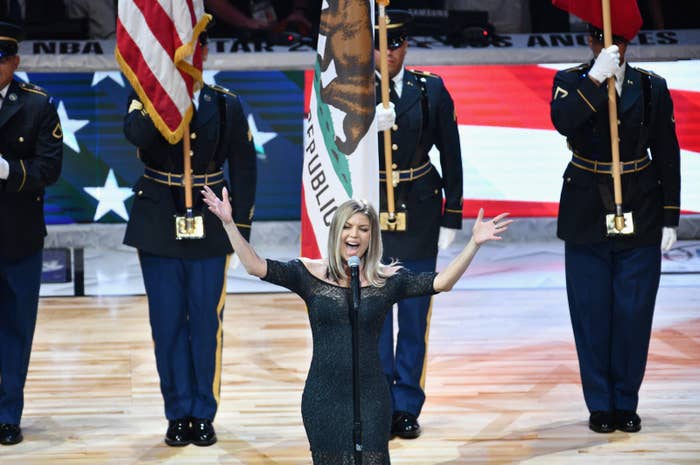 People were stunned and horrified.
Including the NBA players at the game.
Um?
Uhhh.
😳 😳 😳 😳 😳 😳 😳 😳
Chance!
True all-stars.
A lot of people sympathized.
Others called it "disrespectful."
It even inspired a ~challenge~.
America, 2018.
UPDATE: Fergie has responded to the jokes about her performance, saying she did her best.
"I've always been honored and proud to perform the national anthem and last night I wanted to try something special for the NBA," she told BuzzFeed News in a statement. "I'm a risk taker artistically, but clearly this rendition didn't strike the intended tone. I love this country and honestly tried my best."