A group of college roommates from Texas caused a meltdown on the internet this week after they exchanged a friend's nude photos for a husky puppy.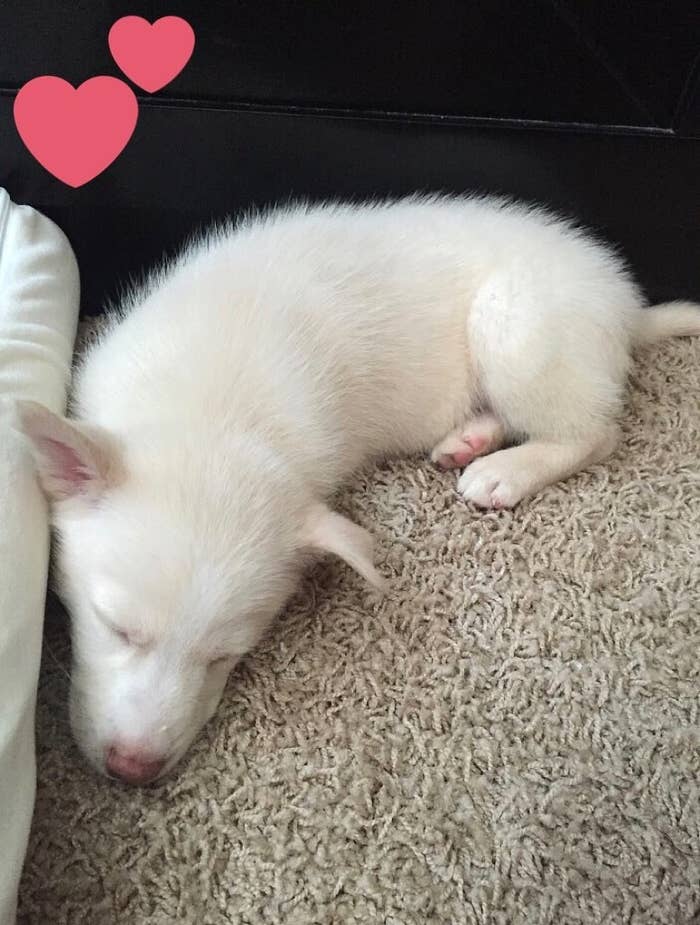 The four girls, who are all freshmen, live together in San Antonio, Texas. One of the roommates, Courtaney, told BuzzFeed News they have wanted a dog for a while.
So, when her roommate Alyson saw a friend from back home selling nine husky puppies online, she asked him how much they were.
The friend, a guy named Christian, gave a pretty predictable boy response: "Send nudes."
He then followed it up by denying that he'd actually sent the text, saying that it was his friend.
However, Alyson was like...down? She consulted the roomies, and another of the girls, Maria, knew just what to do.
Courtaney explained that Maria had been sent nude photos by a friend of hers, who asked her to look through the photos and pick which one she looked her best in (girl friends are the best).
Maria contacted her friend, and asked if she could trade her nudes for a pup. Her friend, who didn't want to be named for obvious reasons, actually agreed.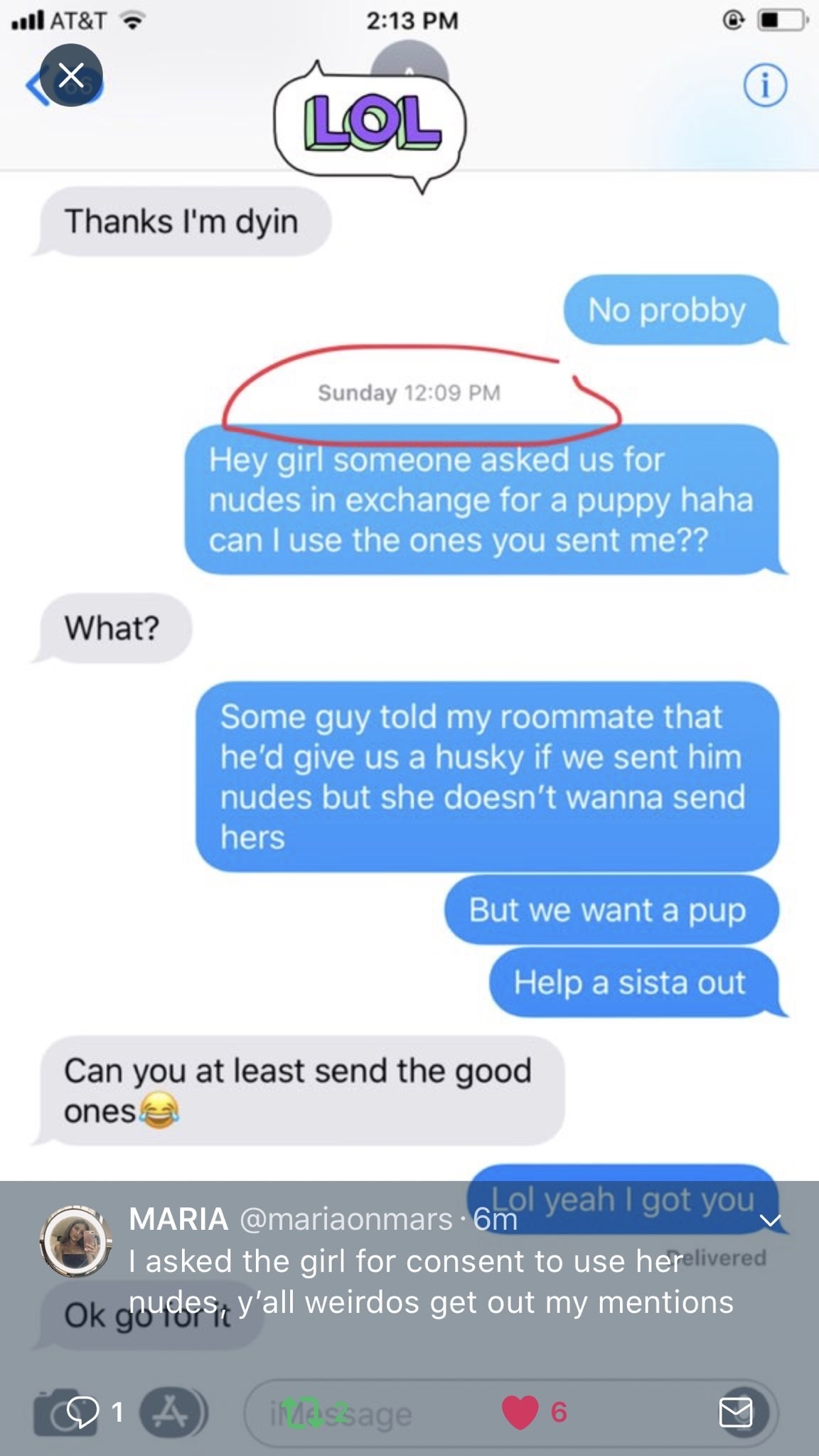 Shockingly, Courtaney claimed Christian agreed to the deal. Last week, Alyson and Maria drove to Alyson's hometown to pick up their newest roommate.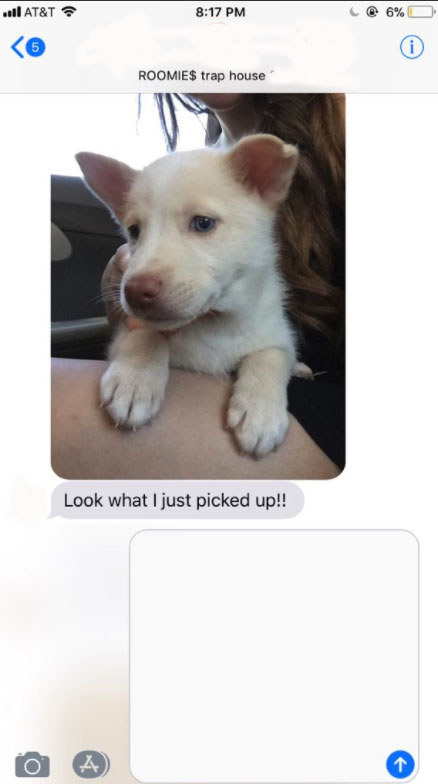 ZOMG. His name is Balto.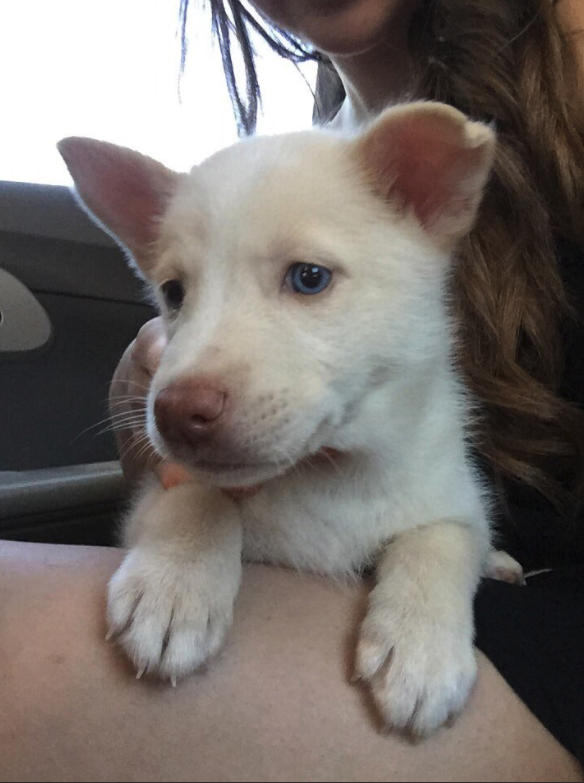 Courtaney said the dog is technically Alyson's, but they are all able to cuddle and play with him, of course.
Courtaney thought the saga was funny, so she decided to tweet about it. People lost their MINDS.
Some people were pissed.

They called the move "awful."

Some guys also decided to weigh in.

But a lot of people were into it!
And many girls were like, get it.
Courtaney has had to spend some time defending herself and her roomies on Twitter, over accusations that they won't take care of the pup and that they shared the photos without consent. She emphasized that they had full consent to share the photos and they are friends with the girl in question.
She said if she had known how viral the story would get, she probably wouldn't have tweeted it, or would have at least not listed their real apartment number.
She added that at first her roommate had been "freaking out" that she was going to get expelled for the tweet, but they have all since calmed down and accepted it.
They now have an attitude of "haters gonna hate," she said.
"Thats just how the internet works," she said.