Nicole Largent counts the day her husband Josh proposed to her as one of the most special of her life.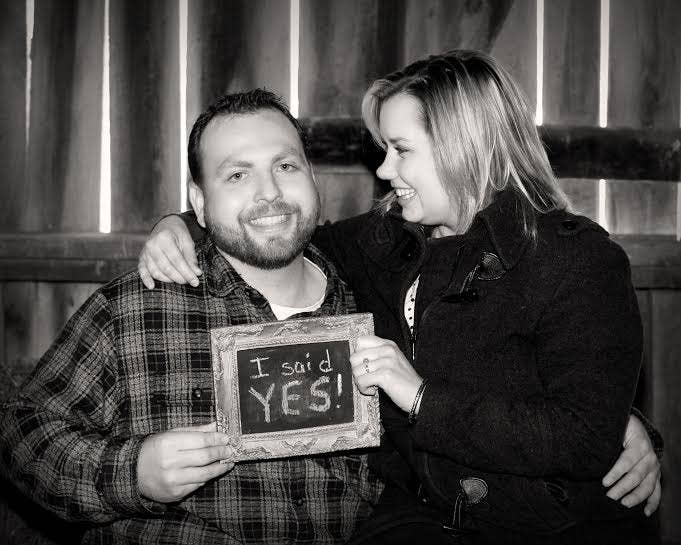 Josh put a ton of effort into the perfect proposal — it involved a scavenger hunt — in February 2014. "He planned for months," Largent said.
The icing on the cake was a beautiful engagement ring from Kay Jewelers, which Josh custom-designed.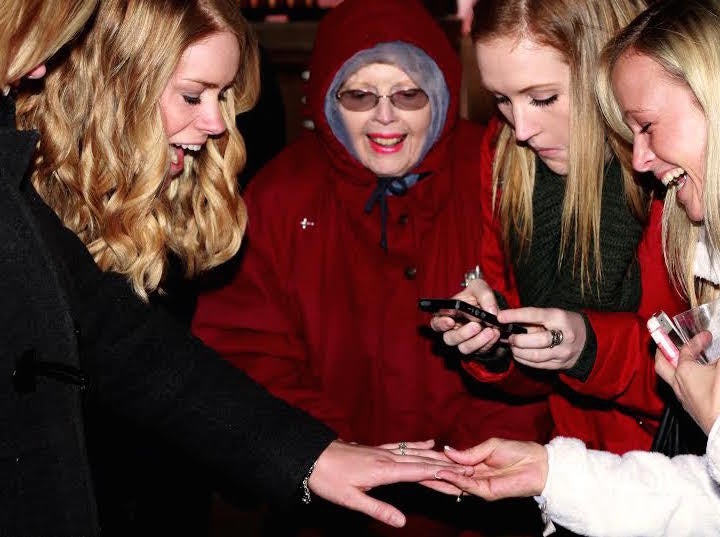 Largent said she's not a huge jewelry person, but she cherished the ring. It reminds her of one of the most amazing times in her life, and she said it "holds a special place and a special sentiment."
The couple wanted to make sure the ring — which, along with her wedding ring, was worth more than $21,000 according to a Kay document viewed by BuzzFeed News — would stay in good condition, so the couple said they paid extra for an extended service plan. The ring was also covered under Kay's gemstone guarantee, which required them to come in every six months to have the ring inspected to make sure no stones were loose.
The couple from Martinsburg, West Virginia, got married in June 2015, and they recently brought the ring to their local Kay in Hagerstown for inspection. The store employee told them a stone was loose and sent the ring in to be fixed.
But when the couple called to ask when they could pick the ring up, they got devastating news. They were told it had "disappeared."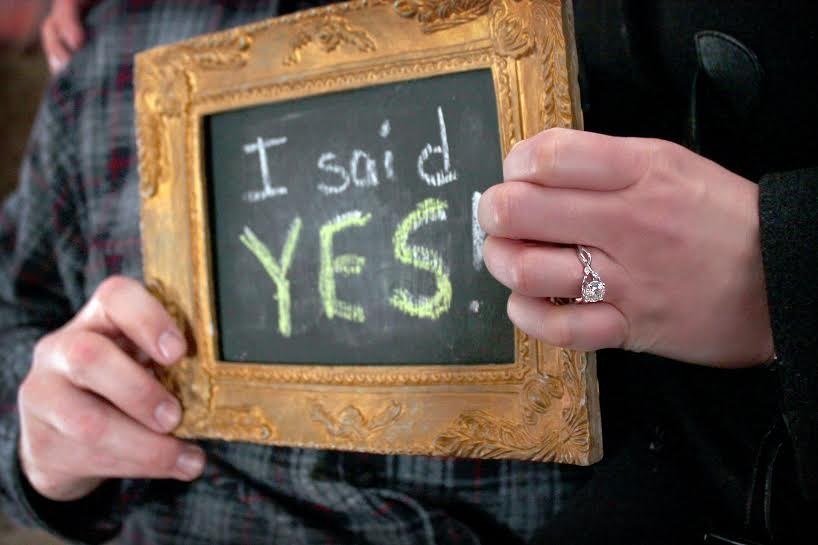 The ring made it to Jared, another chain owned by Kay, to be fixed, Largent said. But she was told it vanished after that.
Largent said the situation has been incredibly heartbreaking.
"It's really devastating, because we could get a new ring, you can get new jewelry, but you can't get back your original," she said.
The Largents' story is not unique. Kay's Facebook page is flooded with similar horror stories from customers who say their rings have been ruined or lost by the company.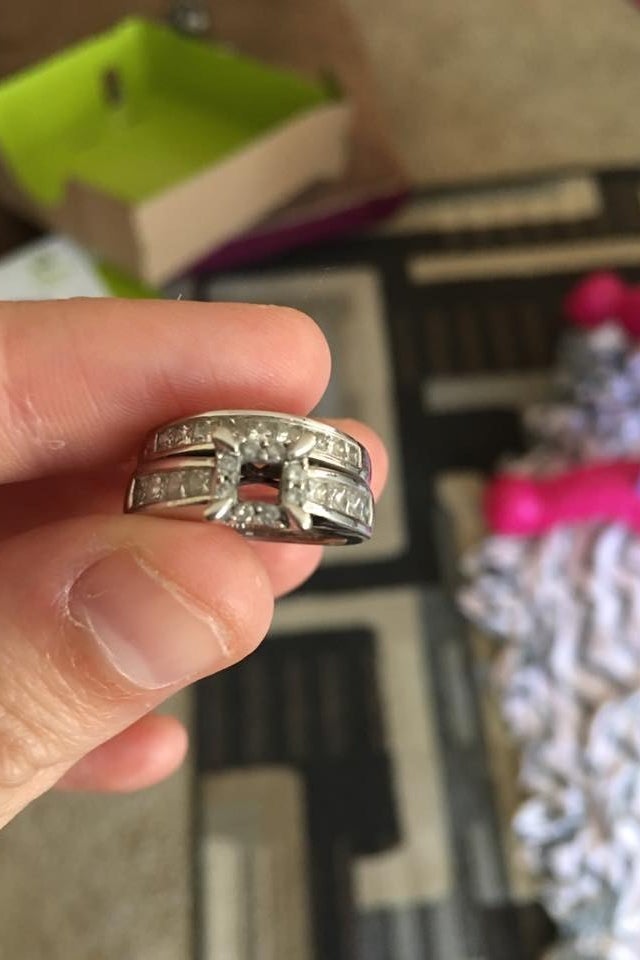 When asked for comment on the complaints, Kay spokeswoman Kimberly Kanary said:
As part of our dedication to our guests, we provide inspections on jewelry under warranty every six months. Guests are required to bring in the proper paperwork to be validated at each inspection so that we can be sure that we are keeping an accurate record of service. Upon completion of inspection, each guest will receive an inspection record document that they are able to take with them and keep with the original guarantee paperwork.
Another frequent Facebook complaint is about rings sent to Kay to be fixed — only to come out worse. One customer, Makenzie Balderson from Richmond, Virginia, told BuzzFeed News her nightmare experience with Kay was a huge stress on her wedding planning.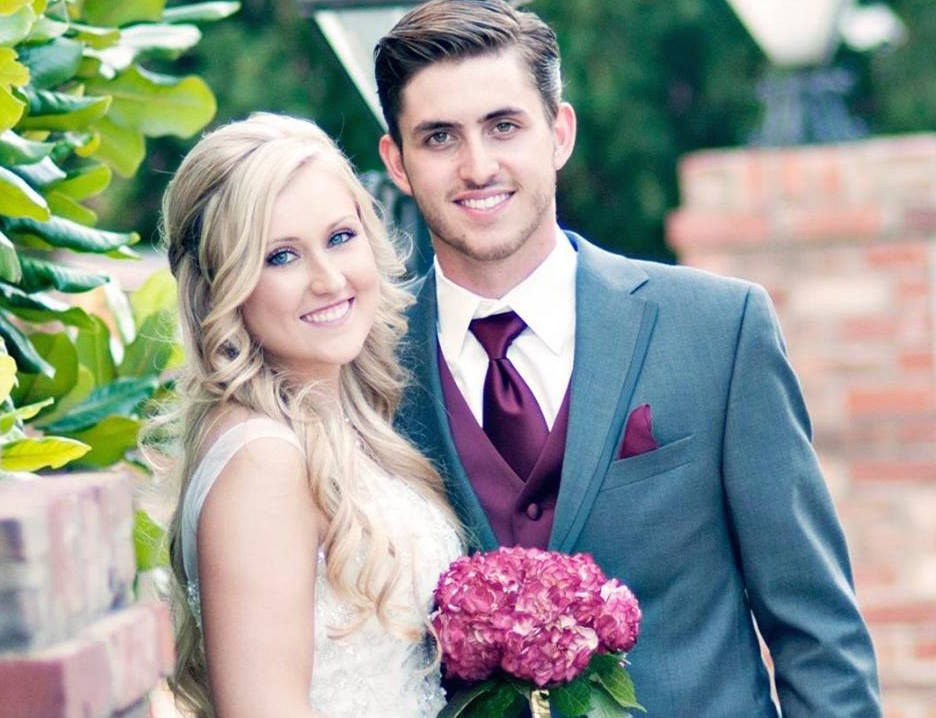 Balderson's husband, Zachary, proposed to her in March 2015. She said that she didn't inspect the ring at first, but soon noticed the center diamond was crooked. The ring was also too small for her finger, so she brought it to Kay to be resized.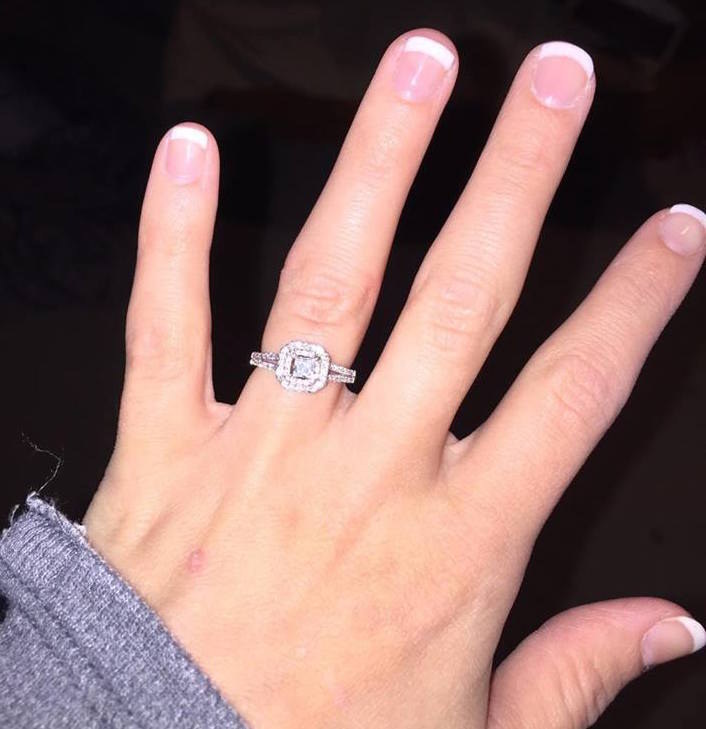 When they brought it in, Balderson said, a store employee told them the ring looked completely different than the floor model and that she had to "damage the ring out." In other words, the piece of jewelry that was sold to her husband was defective and she would get a whole new ring.
"I basically just had to hand them the ring I just got engaged with a week prior, and I never got to see that ring again," said Balderson, who purchased the extended service plan, according to a receipt viewed by BuzzFeed News.
Balderson got a replacement that also had problems. A few weeks later, one of the small diamonds on the halo fell out and went missing. "It was way too small to try and find even if I had known when it came out," Balderson said.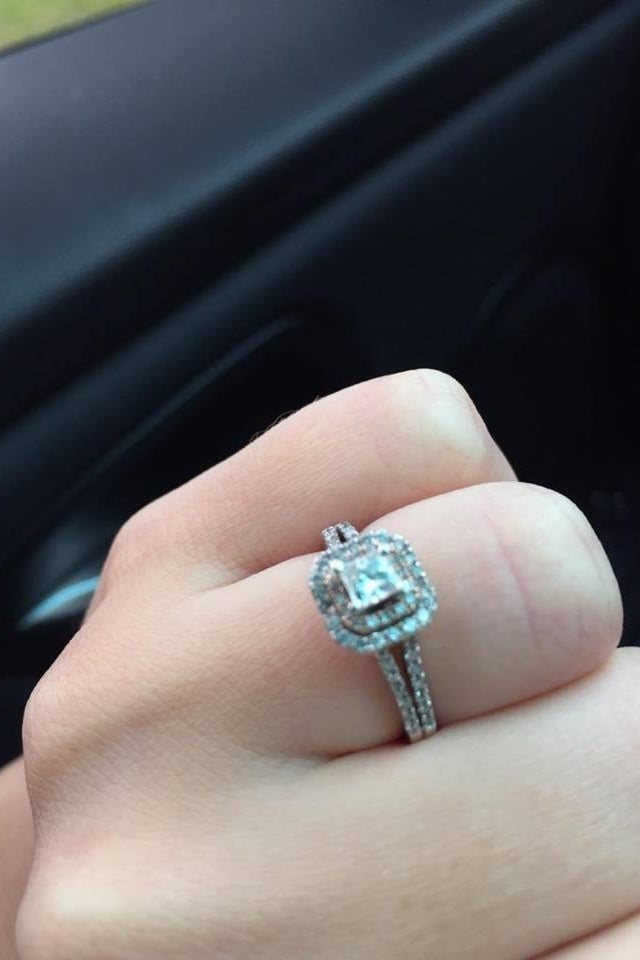 In October, she took both her engagement ring and her wedding ring to her local Kay to be soldered together. She also wanted to inquire about the missing diamond.
The ring was sent back to be fixed, but the problems continued. "The center diamond is still crooked," she wrote on Facebook.
Also, she said, there was a visible line on the ring where she could tell it had been resized. There were also "black dots on my ring from them working on it, as well as a missing stone," she wrote on Facebook.
Balderson returned the soldered engagement/wedding ring for a full refund from Kay — but only received money for the wedding ring. After a year, she and her husband gave up. They ordered a new ring from a different company.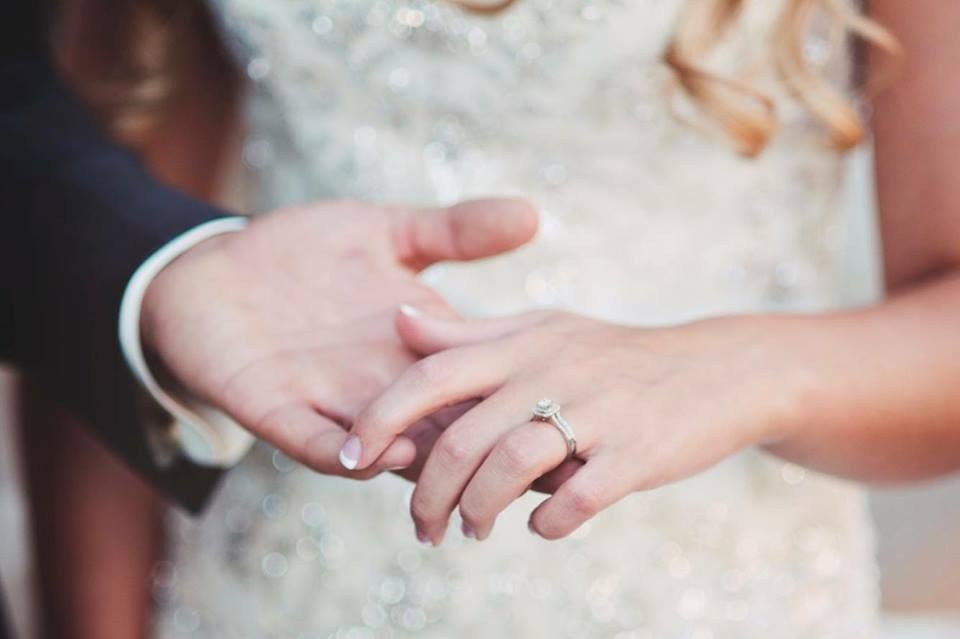 Balderson said that not only was the saga stressful, but she's heartbroken as a newlywed to have neither an engagement ring nor a wedding ring.
"I had already had to give up something so sentimental — the ring I was proposed with — and then I had to give up the ring that I wore on the most important day of my life, and that ring is the one in all my wedding pictures," she said.
She added she and her husband are still waiting on a refund from Kay for her engagement ring. Kim Kanary, the Kay spokeswoman, told BuzzFeed News that Balderson's case was "positively resolved" by the company.
When told of Kay's response, Balderson said, "Absolutely not! It was not resolved, and it most certainly was not positive."
Others have complained on Kay's Facebook page about misplaced inspection records — which means if stones fall out, they likely aren't covered under warranty. Katie Haney-McGowan, from Marietta, Ohio, told BuzzFeed News this happened to her.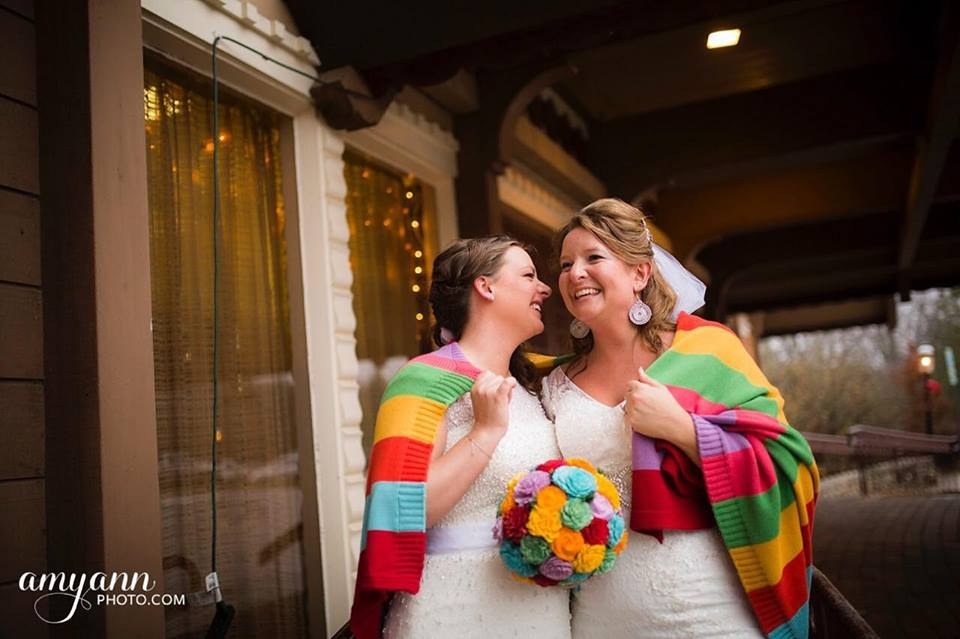 Haney-McGowan said she'd kept up with her inspections, but two months ago the center stone popped out and was lost while she was watching a baseball game.
But when she brought the ring to Kay to be fixed, the staff said her warranty was void because she hadn't kept up with inspections every six months.
"We had to argue that we were in twice to have it checked prior to our engagement pictures and our wedding," she said.
The staff eventually agreed a replacement diamond was covered, but when Haney-McGowan's ring came back, the diamond had a large, black flaw in it.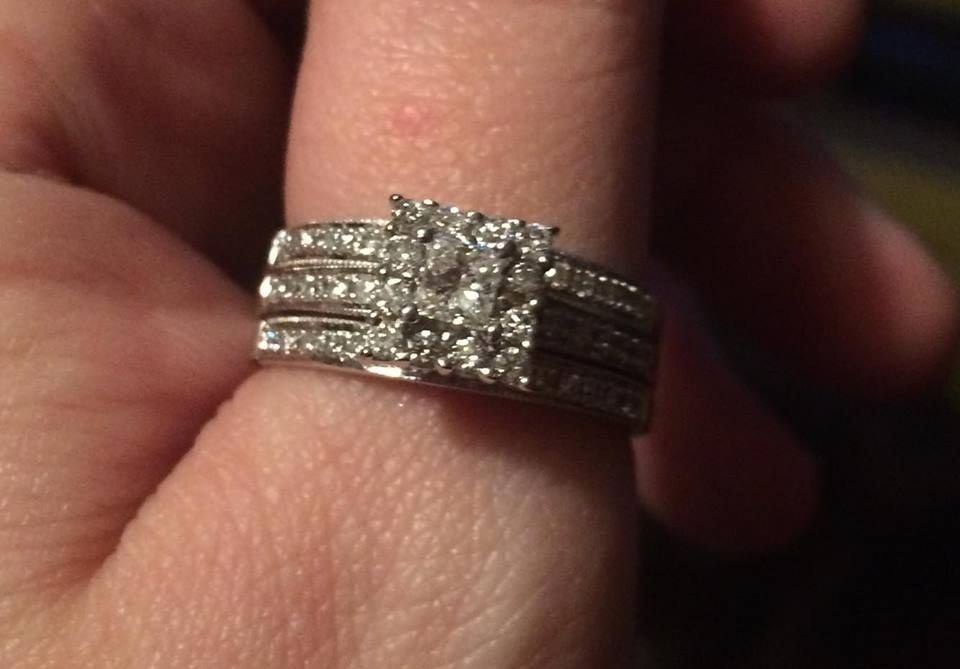 When she complained, Haney-McGowan said staff told her she could only send the ring back one more time and there were no guarantees the replacement diamond would be of a similar quality to the original.
"So unfortunately, being afraid of [it] getting worse, we have kept the stone with the large black [flaw]," called an inclusion, she said. "The center stone still isn't straight. The whole situation is beyond frustrating."
Kay did not respond to questions from BuzzFeed News about Haney-McGowan's situation.
Kay's gemstone guarantee states, "We will replace, free of charge, any diamond, emerald, ruby or sapphire covered by this Guarantee if it chips, breaks, or is lost from its original setting during normal wear."
Other customers have complained that when Kay fixes their rings, they end up with a worse diamond than before.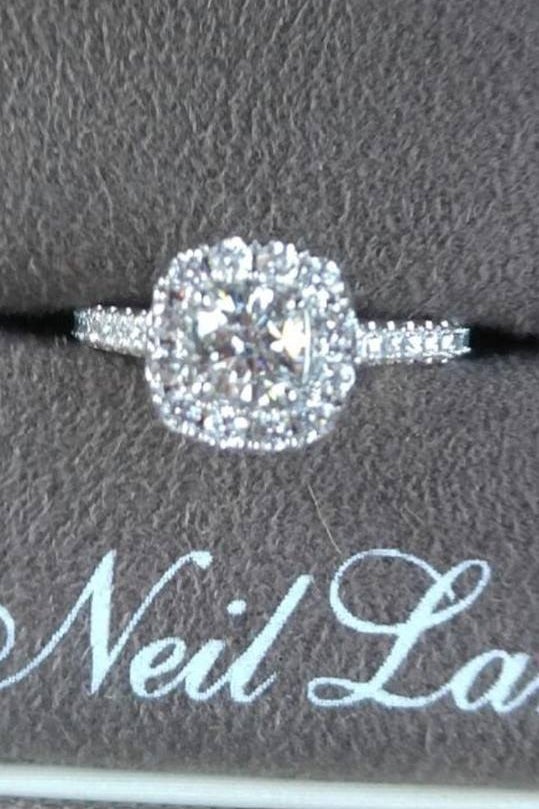 Ashley Brown, who got engaged in February — her fiancé is in the Marines — told BuzzFeed News she had to fight the company after it replaced her ring with a visibly smaller diamond.
Brown, from Ringwood, New Jersey, said she needed to have her ring resized, but Kay told her she would need to order an entirely new one. She arrived at a local store with her old ring to pick up the new one and noticed that something seemed off.
"I started to leave and then went right back into the store because I could see a drastic difference in the look of the ring, this one looking much smaller and all around not as nice as my original," she said.
The workers seemed confused as well, and they even asked Brown, who said she bought the extended service plan, if the rings were the same. Suddenly, though, she said they changed their tune and started telling her the rings were the same quality.
"I started to think maybe I was wrong, so I reluctantly took the new ring," she said. She turned in her original. "When I got back home I showed everyone and they were all shocked at the difference and said I was right and needed to go back and get my old ring," she said. So she went back and exchanged the new ring for the old one.
Kay didn't respond to a request for comment about Brown's situation.
In all, BuzzFeed News counted dozens of complaints concerning engagement and wedding rings made on Kay's Facebook page between February 15 and April 21:
* Eight people said their inspection or certification records were misplaced.
* Three said they got a worse diamond replacement.
* Twenty-two said their repairs were bad or the ring came out of repairs looking worse.
* Six said their rings were lost when Kay took them for repairs.
Four of the newlyweds or brides-to-be who spoke with BuzzFeed News said they were hurt, shocked, and saddened by the way they were treated by Kay, especially considering what a big purchase they made.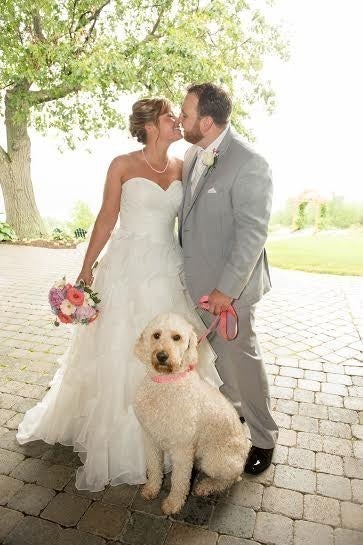 The Largents still have no idea what happened to their ring. Largent said she and her husband filed a report with the Anne Arundel County Police Department, and authorities told a local TV station they were investigating. Largent said officials told her they have a suspect. She also said Kay employees were rude when she asked for updates, and ignored her calls.
So she posted about it on Facebook. She then finally got a call from a Kay representative, offering her a nice diamond but not a high-quality Leo diamond, like her original.
Largent said Kay advertises the Leo diamond as its best and charges extra for it, and she believes she should get a Leo diamond as a replacement. But all she really wants is her original ring back.
Kanary told BuzzFeed News they are working with authorities on the case, but can't comment on an ongoing investigation. She added:
We take this matter very seriously and are currently working with the authorities on responsibility and recovery. As this is an ongoing investigation, we are unable to comment further to this end.

We are continuing to work diligently with the guest on this matter. We have provided options that we are confident reflect commensurate value, and we are committed to collaborating with the guest on a satisfactory resolution.
Largent said that she hopes sharing her story can lead to policy changes at the company.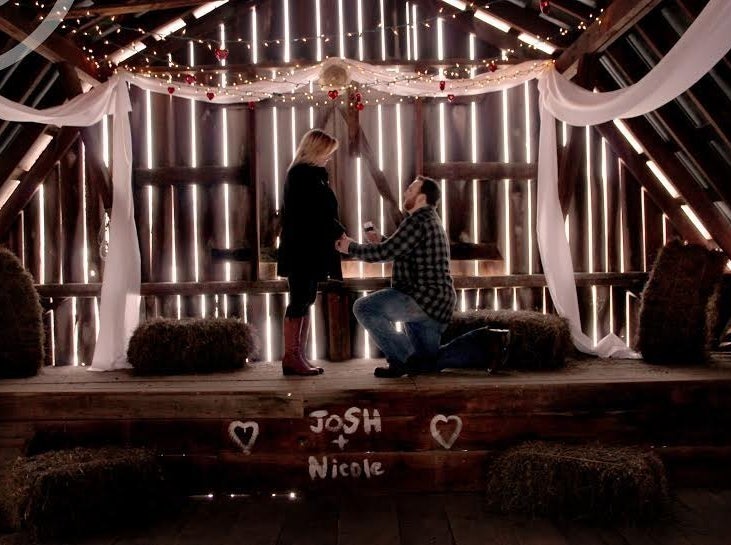 "She said she has been amazed at how many messages she has received from people telling her that they had similar experiences. "That's scary," she said.
Kay did not respond when BuzzFeed News asked if any policy changes were in the works.
CORRECTION
The 6-month inspection is required under the gemstone guarantee. A previous version of this article attributed the inspection to the extended service plan.