And now things are getting even more nuts, because apparently even the U.S. military has caught the fever.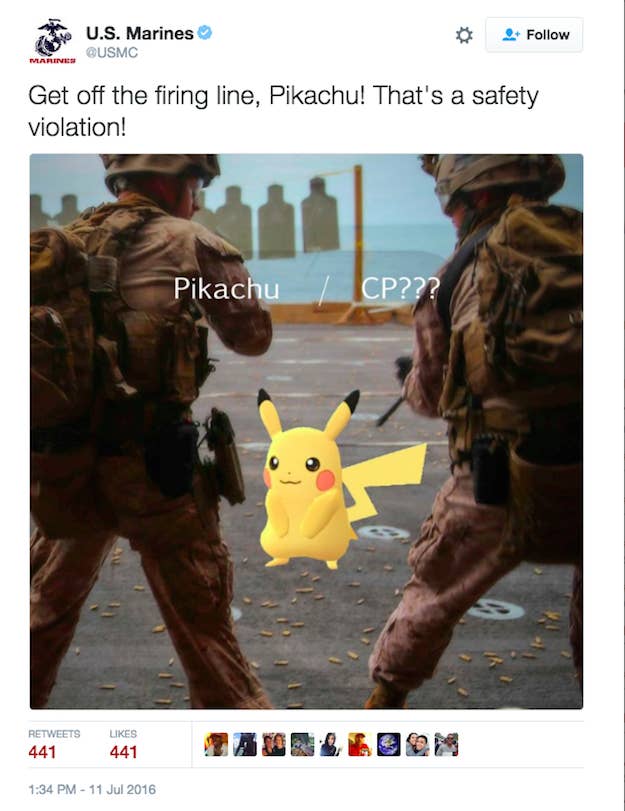 Yes, you see that right. The Marines are tweeting about Pokémon Go from their official Twitter account.
The image brought up so many questions. Like, what is happening? And is Pikachu an enemy of the U.S.?
People were a tad confused by the tweet.
Though some people got a good laugh out of it.
Who/what will succumb to the addiction next?