However, it is one clip in particular that resonated with people.
Pompeo, while discussing diversity at her children's school and in Hollywood, called out the magazine for not having enough people of color at the shoot.
"This day has been incredible, and there's a ton of women in the room," she said. "But I don't see enough color. And I didn't see enough color when I walked in the room today."
Pompeo added that while on another project, she told the director she wanted the crew to "look like the world I walked around in every day."
This was Union's face when she said that.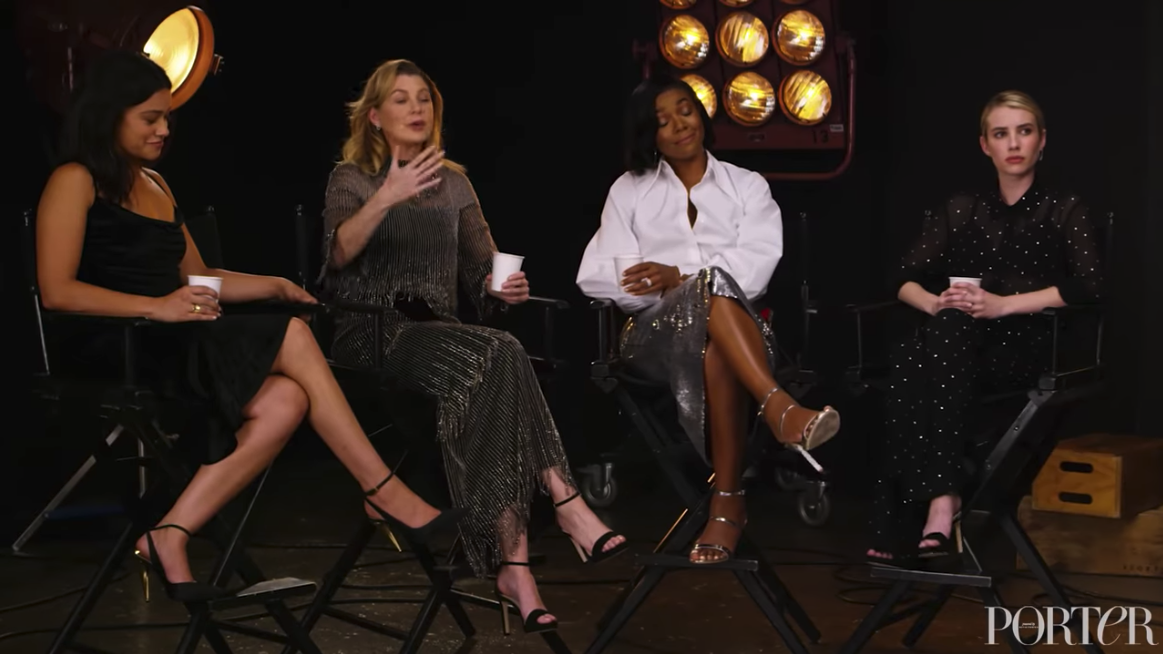 Pompeo continued by saying that as a white person, "it's our job, it's our task, it's our responsibility to make sure we speak up in every single room we walk into."
"It's our job, because we created the problem," she said.
The women did a "cheers" to that!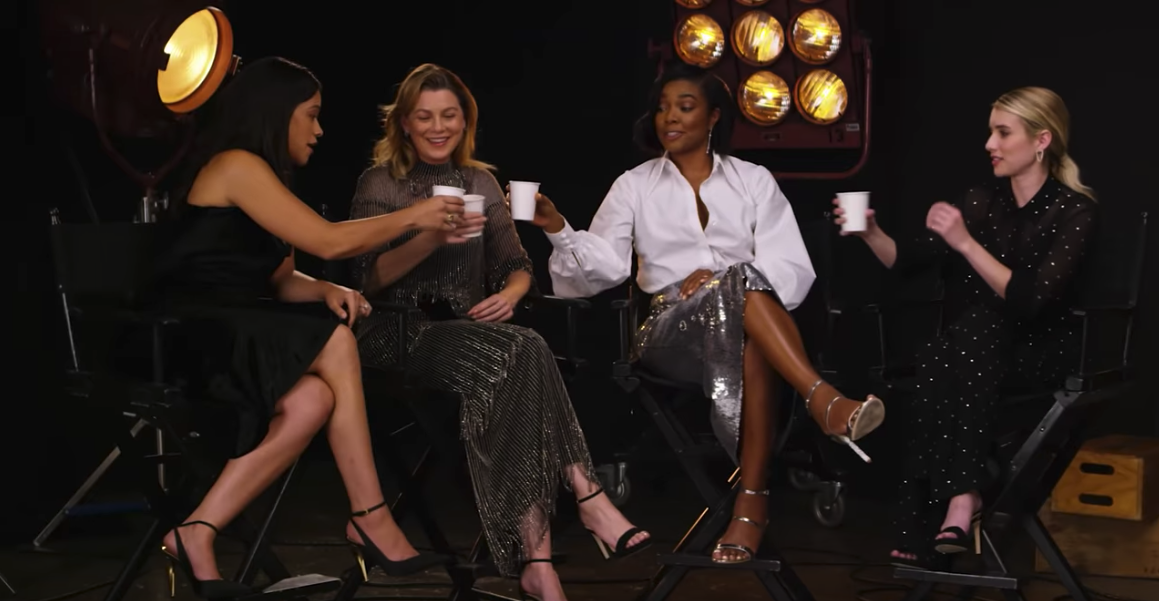 Many people on social media thought Pompeo spoke the truth.
They said she was a model for white allies.
They also had 👀 at Porter.
"This, ladies + gentlefolk, is how you use your privilege as an ally. This is how you show up for those around you."