A college student decided to forgo the traditional graduation photo shoot and instead posed with a real, lasting legacy of her college experience: her debt.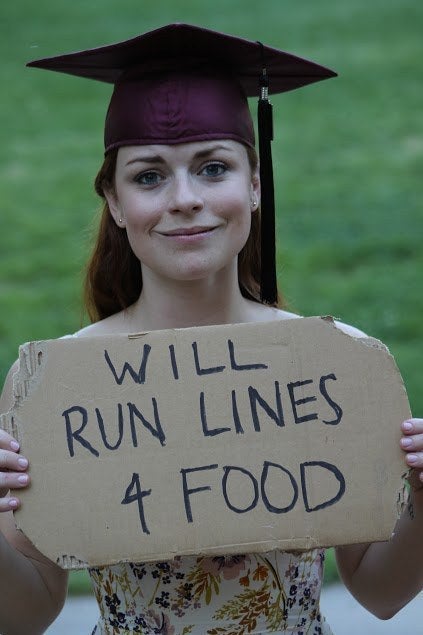 Maigan Kennedy is a theater major about to graduate from Meredith College in North Carolina.
She told BuzzFeed News she was inspired to take the "drowning in debt" graduation photos after watching American Beauty.
After watching the scene where Mena Suvari is covered in roses, Kennedy thought it would be funny to re-enact the moment in a photo where she is covered in student loan bills.
"I kind of wanted to poke fun at ... the institution of academia," she said.
She recruited her friend Areon Mobasher, a photographer and student at nearby North Carolina State University, to take the silly shots.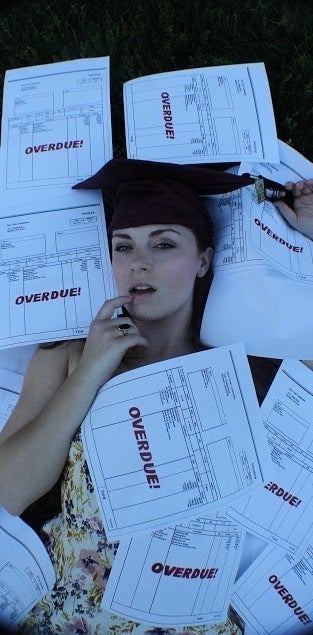 Mobasher told BuzzFeed News that he has known Kennedy for a while, and immediately agreed to take her grad photos when she asked.
"I initially expected them to be the standard series of graduation photos, similar to the ones I've been taking for seniors at my school these past few weeks," he said. "Knowing Maigan... well, I should have expected these photos were to happen."
He said he was totally pumped to do the silly photos.
"Maigan and I have a similar sense of sarcastic and self-deprecating humor, so I was eager to make these happen," he said.
Of course, Kennedy said she also took some more "traditional" photos for her family, as they were the ones who requested she take grad pics in the first place.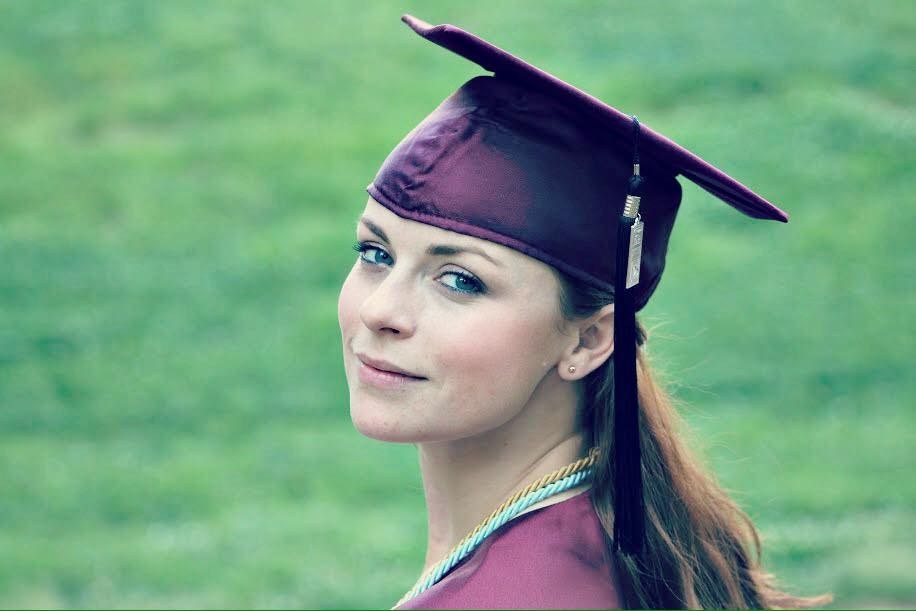 Kennedy posted the entire set of pictures to Imgur after the shoot, where they received a ton of comments.
She said she thinks the photos became so popular because so many people can relate to the stress of college loans.
"I don't have any friends who don't have debt from school," she said.