Convicted murderer Drew Peterson has been charged with trying to hire a hitman to kill the lead prosecutor who put him behind bars.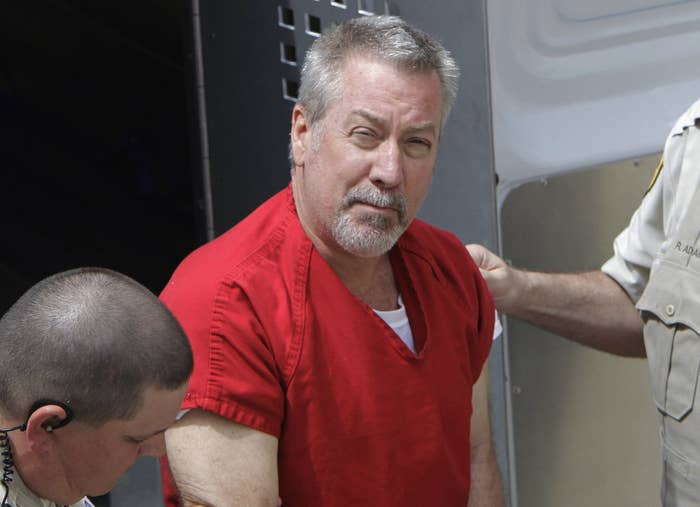 The Illinois attorney general's office said in a news release that Peterson, a former police officer, is accused of trying to solicit a person to kill Will County State's Attorney James Glasgow.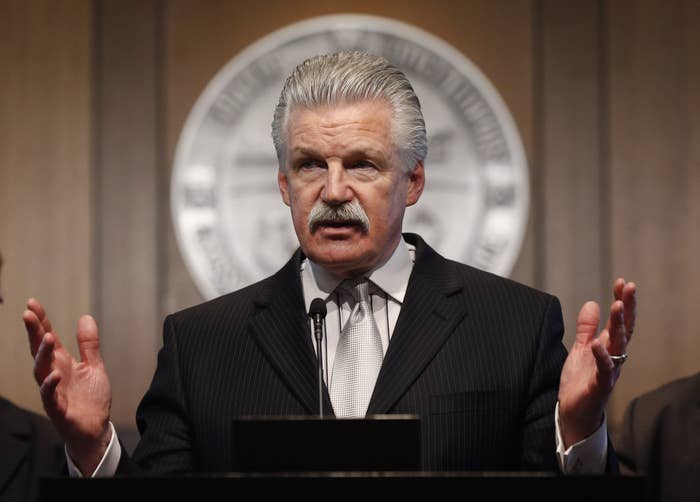 Illinois Attorney General Lisa Madigan and Randolph County State's Attorney Jeremy R. Walker charged Peterson on Monday with one count of solicitation of murder for hire and one count of solicitation of murder.
Authorities claim Peterson attempted to hire a hitman between September 2013 and December 2014.
Peterson is currently an inmate at the Menard Correctional Center, where he is serving a 38-year prison sentence.
Peterson was convicted in 2012 of killing his third wife Kathleen Savio.
Savio was found dead in her bathtub in 2004, and investigators originally considered her death an accident. However, prosecutors reopened the investigation into her death in 2007 after Peterson's fourth wife, Stacy, disappeared. Peterson is considered the main suspect in Stacy's disappearance, which is still unsolved.
Glasgow was the lead prosecutor in the murder case against Peterson, and also investigated Stacy Peterson's disappearance.
Peterson's lawyer, Steve Greenberg, told the Chicago Tribune that he hasn't been told of any charges against his client, but that the allegations are nonsensical.
"Drew would have nothing to gain and everything to lose by doing that," he said. "And prosecutors say he's the most careful criminal ever, don't they?"
Greenberg did not respond to a request for comment from BuzzFeed News.
Peterson faces an additional 15 to 30 years in prison for the solicitation of murder charge and 20 to 40 years for the solicitation of murder for hire charge.