Molly Maksemetz is a 19-year-old from Ohio and is one of four sisters. She told BuzzFeed News they are "super close."
One of Molly's sisters, Kari, is a nurse and is raising three children with her husband, Todd. Molly said her sister is always "taking care of other people."
Molly said she is happy her sister has found someone like Todd, who she said truly loves and appreciates her.
"They both agree that they found their 'person' like in The Notebook," she said. "They really are so cute."
Kari had been complaining to her husband that he and her son had been hogging the bathroom, and she needed a place to do her makeup, which she loves to do.
So Todd decided to treat her and turn their spare closet into something amazing: her very own walk-in vanity!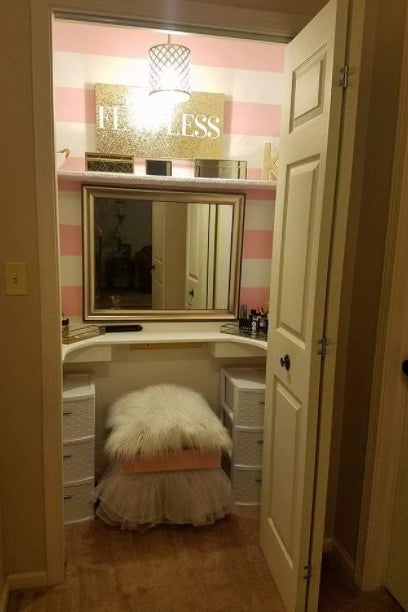 Molly helped Todd pick out the decor for her sister's room, and he finished it in two days, she said.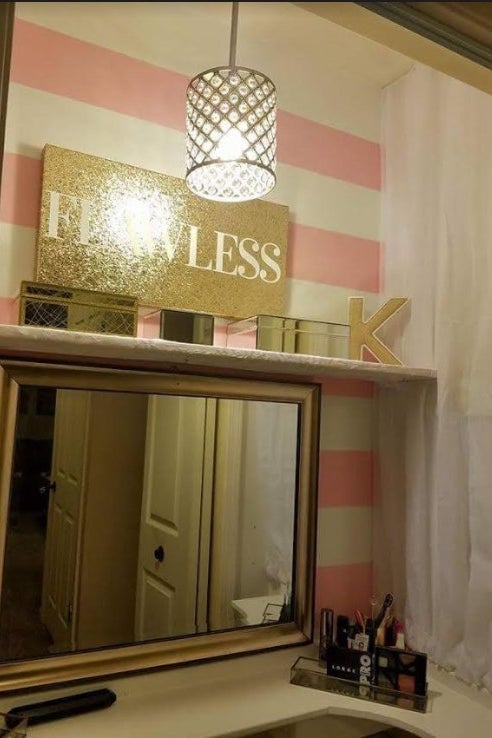 Todd also plans to hang lights around the mirror in the closet, which was empty because Kari keeps her clothes somewhere else.
"Kari said the best part about the closet vanity is that if she's in a rush and doesn't have time to clean up she can just shut the door," Molly said.
Todd's simple reason for making the vanity is incredibly sweet.
"Todd said he did it to make her happy and he loves making her happy," Molly said.
Molly was jealous of her sister's new vanity and decided to tweet it because she loved it so much. People have since retweeted it almost 65,000 times.
A lot of people saw the vanity as relationship goals.
"Patiently waiting for this to happen to me," said one.
Others marveled at the genius use of an empty space.
"Let's do this to our cupboard," one person said.
Molly said it's been crazy to see how people have reacted to the vanity, but she is very happy to give her brother-in-law some props.
"I'm glad Todd is getting the appreciation he deserves and I'm glad my sister was blessed with such an awesome man, because she really is an awesome woman," she said.