A high schooler in Kansas has won the hearts of thousands for his ~cheesy~ promposal to his prom date.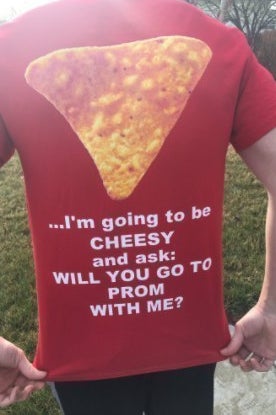 Shaedon Wedel is an 18-year-old student in Newton, Kansas.
Shaedon has been friends with his date, Carlie, for many years because he is best friends with her brother, Carlie's mom, Angie Wittman, told BuzzFeed News.
Carlie, who has Down syndrome, was dying to go to the dance because her brother, Carson, and his girlfriend were going, her mom said.
However, she said she told her daughter she could only go if she was asked, since she is a freshman.
"She was sad about it because Carson was going and she wasn't," she said.
Little did Carlie know, Shaedon had been talking for a while about taking Carlie to prom with Carson and his date. After getting permission from her parents, he came up with a promposal themed around her favorite snack: Doritos.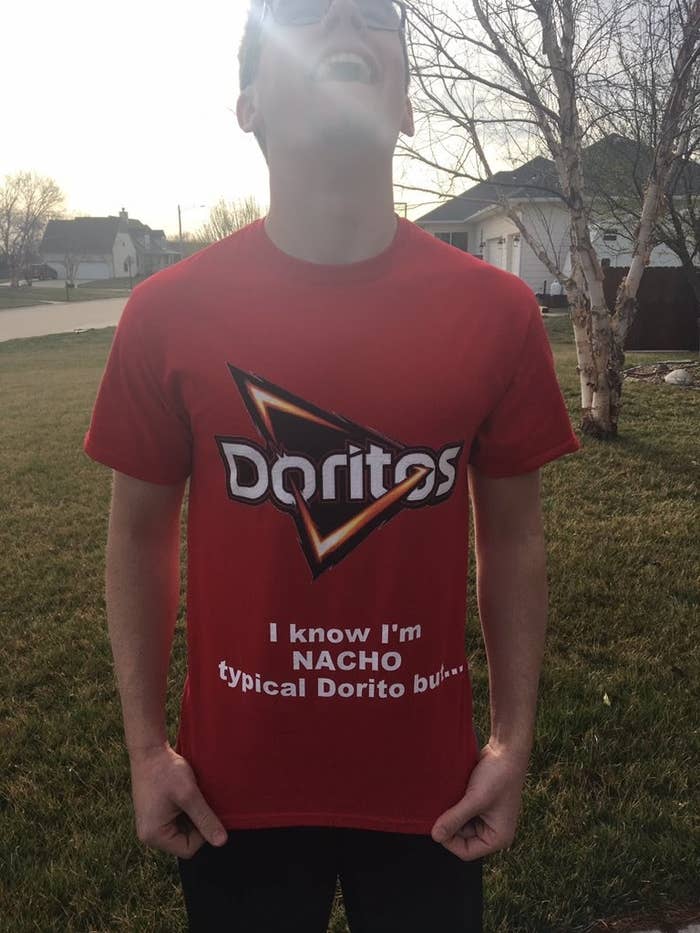 "In order to make her prom as special as possible, I decided to go all out from the beginning," he told BuzzFeed News. "I made the shirt myself and made the saying myself as well. I decided on the Doritos theme because I have known her for seven years and there has not been a day that I have not seen her eat Doritos. She absolutely loves them."
Carlie's mom agreed that the Doritos theme was the right choice.
"Doritos are her favorite snack... She could eat them for meals," she said.
Safe to say, Carlie was pumped.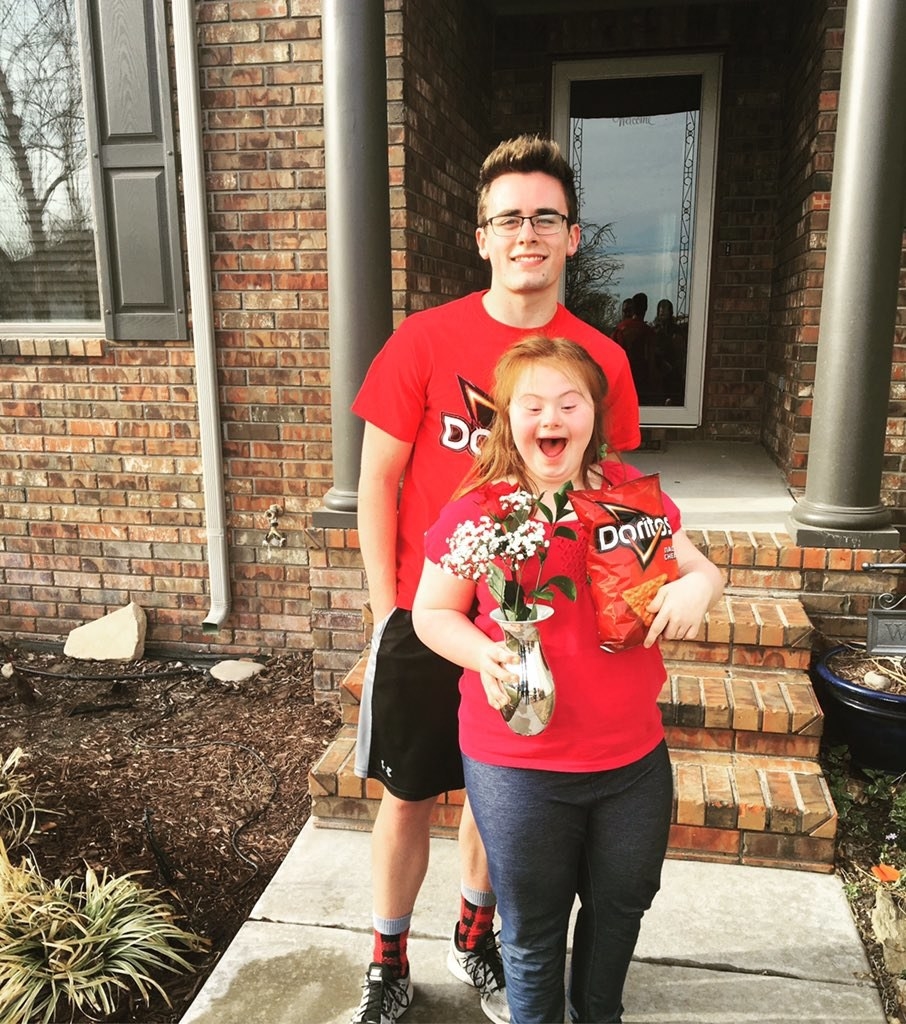 "It took her a minute, she was so surprised," Carlie's mom said.
Shaedon shared the moment on Twitter, writing, "Can't wait for prom with this sweet gal." People fell in love with his promposal and story.
Everyone thought it was just the best thing they'd ever seen.
"My heart."
"Best promposal ever."
Carlie's mom said she is SO excited for the dance and wants a dress that makes her look like Cinderella.
"She sees that as being the perfect night," she said.
Shaedon said his main goal is "to make her prom as special as possible."
"She says she wants to be a princess like Cinderella," he said, "and it would mean everything to make her feel that way."