A High School Found A Copy Of The Original "Breakfast Club" Script While Cleaning Out A Filing Cabinet
"[It was] like finding a treasured heirloom that you forgot about."
Administrators at a Chicago-area school district just found an early draft of a script from the iconic '80s film The Breakfast Club buried in a file cabinet.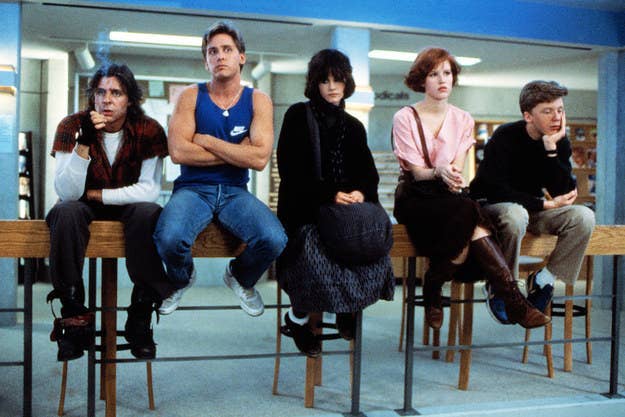 Ken Wallace, the superintendent of Maine Township High School District 207, told BuzzFeed News the district found the script last month while preparing for a move.
The district contains three high schools: Maine South, Maine West, and Maine East High School, but it used to contain a fourth, called Maine North High School. The school closed in the 80s, and soon after was scouted by Universal as a potential filming location for The Breakfast Club.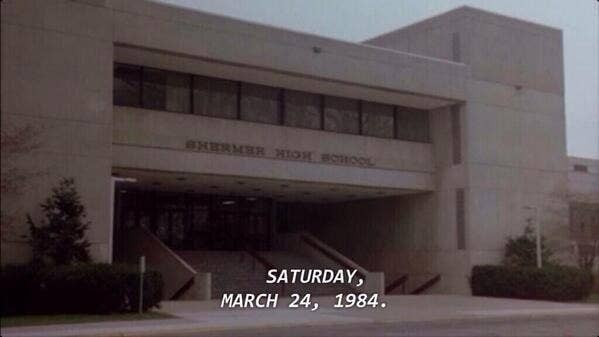 Wallace explained the school ended up being a perfect shooting location because it was in great condition, but empty of students.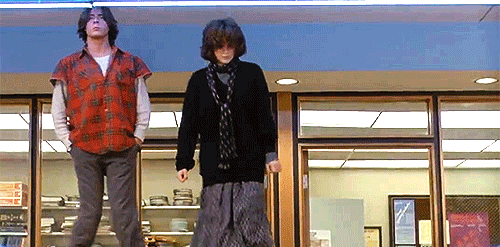 Most of the film's scenes were shot there.
However, the final football field scene was filmed at Maine South High School, he said.
Wallace said that until recently, the district's offices had been located inside Maine South High School.
In March, he and his staff began packing things up and going through old files.
"You know how it is when you move," he said.
Two of his staffers opened one of the files, and found the early draft of The Breakfast Club script.
Wallace said the entire office was astounded that they found the script, and it generated a "lot of buzz."
Wallace said that his assistant, a huge fan of the movie, read through the whole script and found many scenes that never made it into the final film.
She also found a huge change: Molly Ringwald's character Claire Standish was originally named Cathy Douglas.
Wallace said the school feels "fortunate" to be a part of movie history, but he never expected the lucky find to get as much attention as it has.
"As the kids say, it's kinda gone viral," he said.
There are differing accounts of where the final scene of the film was filmed. Online speculation claims the possible locations include Maine South High School, Maine West High School, and Glenbrook North High School.
However, the film's cinematographer told the Chicago Tribune earlier this year that that scene, like most of the others, was filmed at Maine North High School.