Donald Trump has had issues with Fox News' Megyn Kelly ever since he says she treated him unfairly in a debate in August.
After the debate, the GOP presidential candidate said that during the debate the host had "blood coming out of her eyes, blood coming out of her wherever."
Many people criticized Trump for the comment, which they said implied Kelly was on her period.
Trump then refused to attend a Fox News debate in January over Kelly's involvement.
But, the two played nice at the most recent Fox News debate, in an apparent cooling of the tensions between them.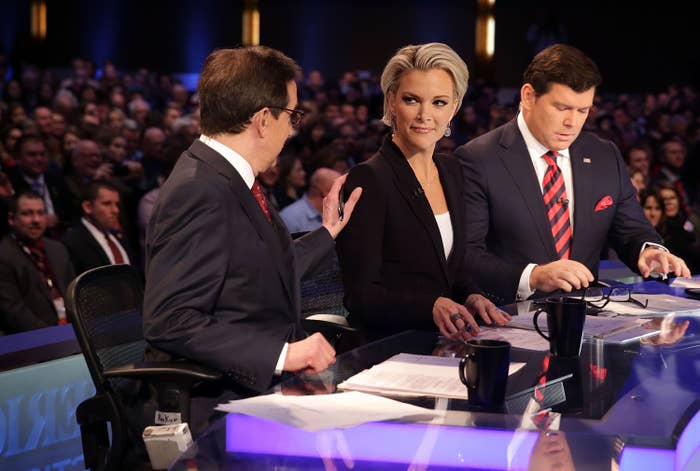 But, it appears Trump still doesn't like Kelly, since he just called her "Crazy Megyn" on Twitter.

The candidate made the comment in response to an apparent fan on Twitter, who wrote "@megynkelly is trying so hard to bash @realDonaldTrump it's ridiculous."
Trump responded: "Don't worry, everyone is wise to Crazy Megyn!"
He then doubled down on the nickname, tweeting more about his dislike of Kelly.

"Can't watch Crazy Megyn anymore," he wrote. "Talks about me at 43% but never mentions that there are four people in race. With two people, big & over!"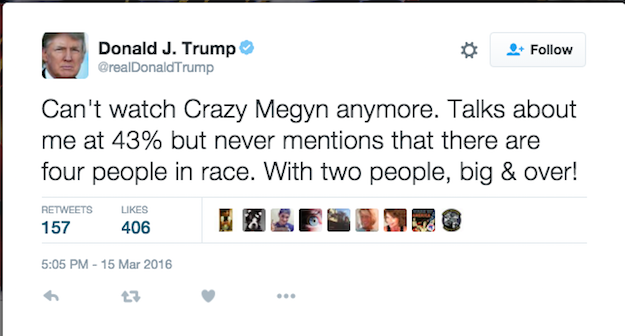 Trump also retweeted a bunch of other anti-Kelly and anti-Fox News tweets as the primary results from Tuesday rolled in.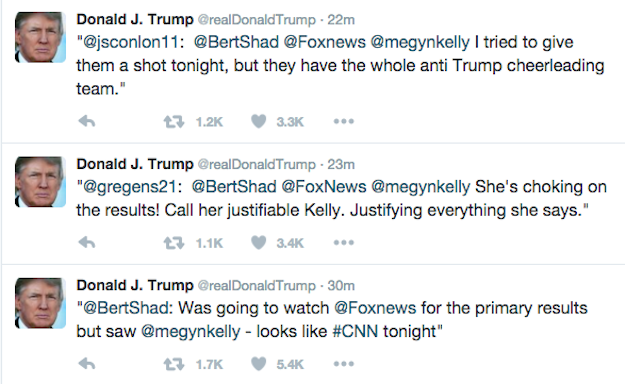 People on Twitter were pretty disgusted by his name calling.

"Good luck winning women voters in November, dude. You're toast," political analyst and journalist Joan Walsh wrote.

BuzzFeed News has contacted Fox News for comment.