A woman is proving you don't need a prince to feel like a princess by forging ahead with her Disney-themed engagement shoot after her relationship with her fiancé ended.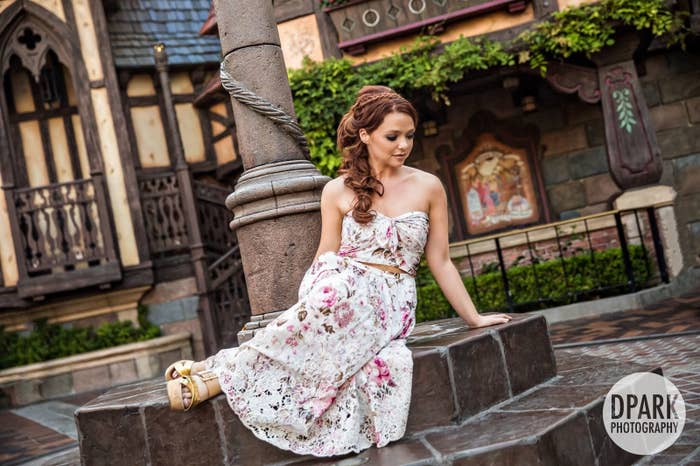 Brooke Lowry told BuzzFeed News she had dreamed of a "vintage 1950s" engagement shoot at Disneyland, and booked the shoot last fall after she got engaged.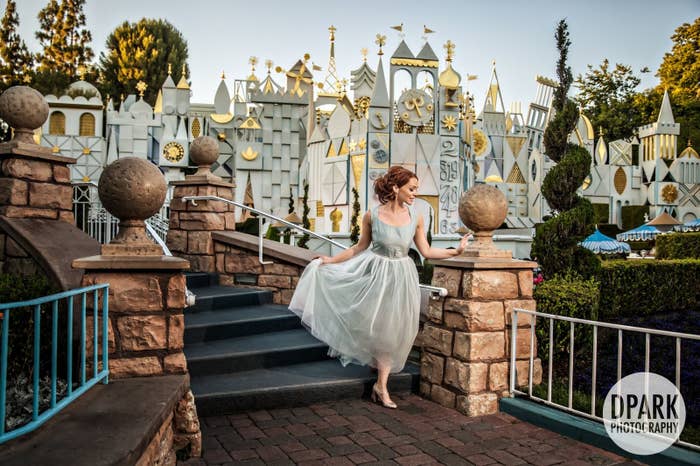 She said she had also planned on doing a shoot during a trip to London, but knew she wouldn't feel complete without incorporating Disney as well.
"London is my absolute favorite place in the world, but Disneyland, like a fairy tale, is almost like my favorite place outside of this world, and I knew this milestone in my life wouldn't be complete without incorporating such a magical place," she said.
After her engagement ended, Lowry said she was "incredibly disappointed, heartbroken, alone, scared, embarrassed, and rejected." She considered canceling the photo shoot, but then remembered why she loved Disney princesses.
"These women are kind even when others are not," she said. "They are loyal and compassionate, inclusive and accepting, elegant and discerning, dreamers and doers. They look for the best in others, they bring honor to their families, and they work hard and stay true to themselves."
Another quality she said she admired was the ability to be "positive amongst tragedy." She decided to emulate these qualities and view the shoot as a new beginning.
"So, instead of being the cutesy couple out for a Disneyland date, it became the 'I am a Princess, long may I reign' shoot," she said. "Having Disneyland itself as the backdrop was symbolic, too — a place for me to begin a new dream and imagine a new narrative for myself."
The photos turned out seriously stunning.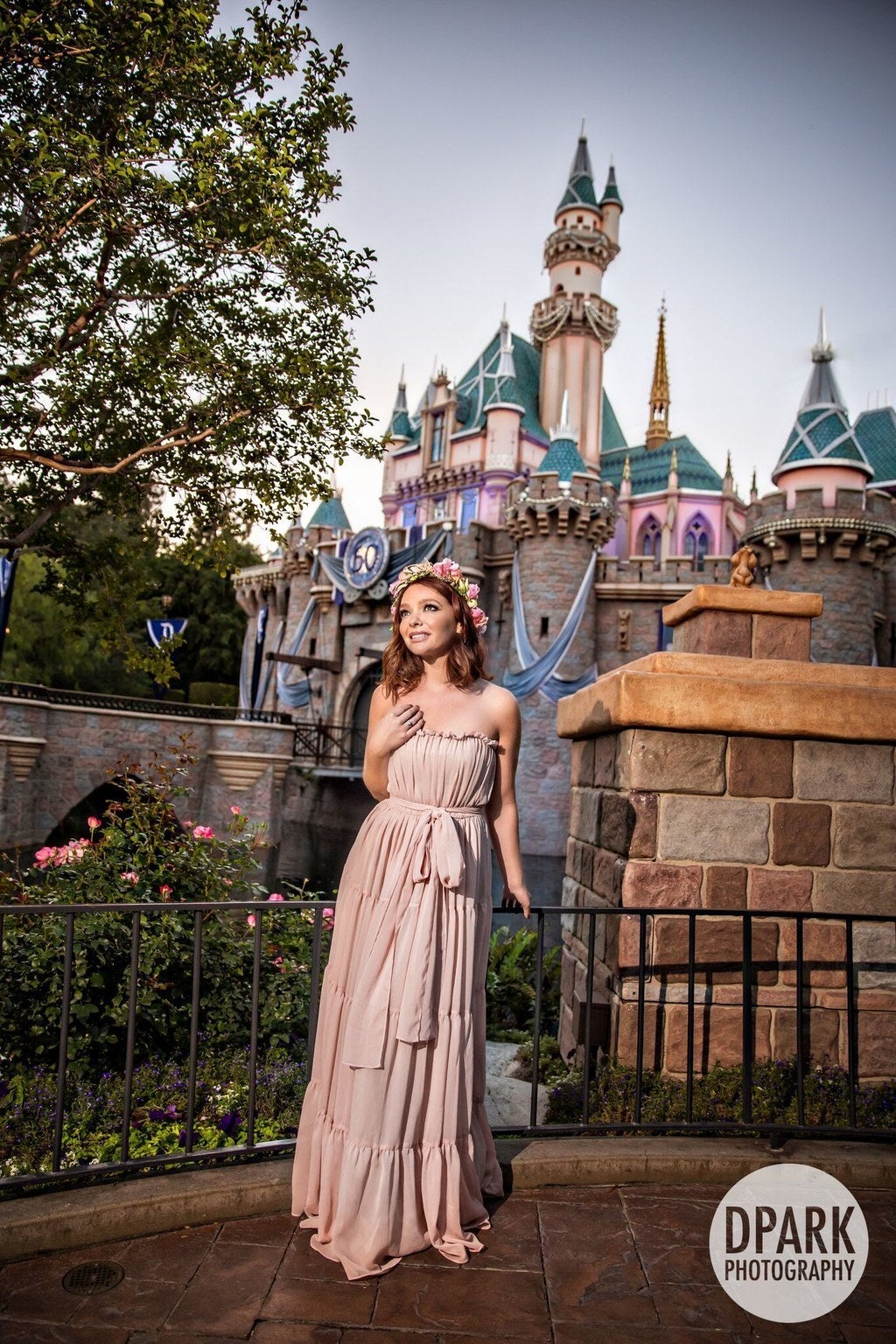 Lowry said she felt excited for the shoot, but also a little self-conscious and nervous. However, she soon felt at ease.
"I felt beautiful and strong, ironically romantic, and frankly excited about what life had in store for me after the last photo had been taken," she said. "I may not have saved a kingdom, but I got out of bed that day and I walked boldly into uncertainty."
She added that while it stung a little bit looking at the photos for the first time, she also felt "empowered and proud."
"When I look back on those photos, I see a princess choosing to have a perfect day amidst an imperfect situation," she said.
The photos soon were featured in publications like the Huffington Post. Lowry said she has been touched by those who have shared their own stories with her as a result of seeing her pictures.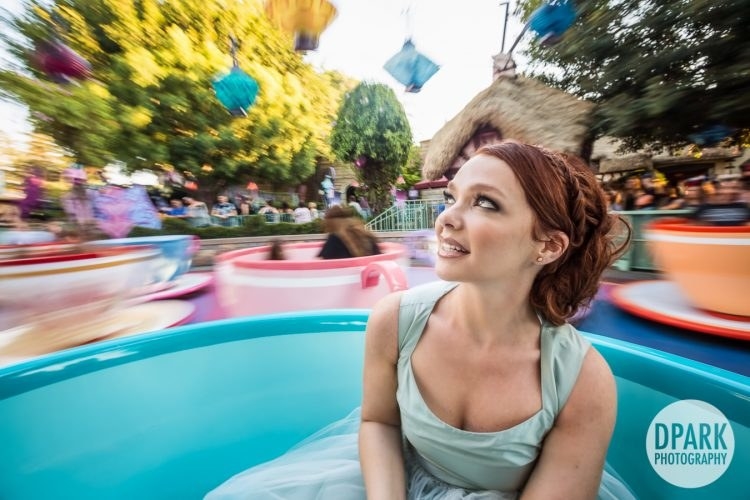 She said she would encourage other women going through hard times to keep going and see the beauty in every day.
"Women are such powerful, resilient, and beautiful creatures, and you can be your own hero," she said. "You have the power to find beauty and make magic every
day."
She added: "At the end of the day, my former fiancé and I weren't able to love each other the way we needed to be loved. While that may be a sad thought, I am grateful for the time we shared and the lessons we learned. He really is a lovely man. The slippers just didn't fit this Cinderella."