A woman in Detroit threw Twitter into a tizzy by sharing this Snapchat video.
Da fuq?
What dat roo doing in Detroit?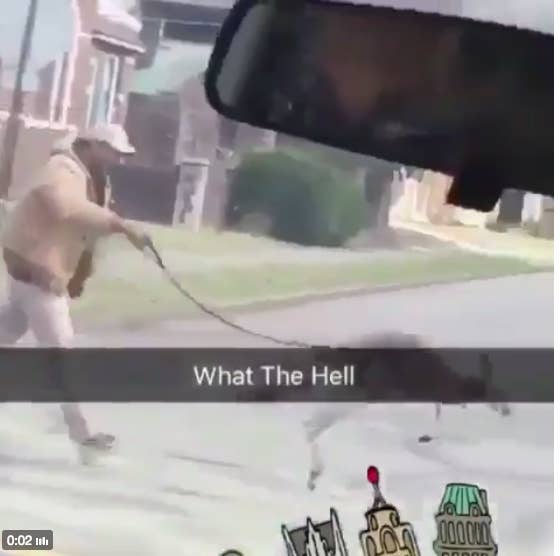 A lot of people were left with questions, like Why? How? Who? The Twitter OP said she didn't know, it wasn't her video.
But people soon came up with their own theories.
They were mostly just like, typical Detroit.
"You can get anything in Detroit."
Others had grosser theories.
And others were impressed by the kangaroo man's skills.
"I need a kangaroo so I can be forced to run and lose some weight lol," said one person.
Of course, some people were worried about the kangaroo seemingly being owned by a random person.
But don't worry. The kangaroo is actually part of a "a traveling, educational animal show" run by a man named Javon Stacks, MLive.com reported. His show, Exotic Zoo, allows kids to interact with exotic animals they ordinarily may never get to see in person.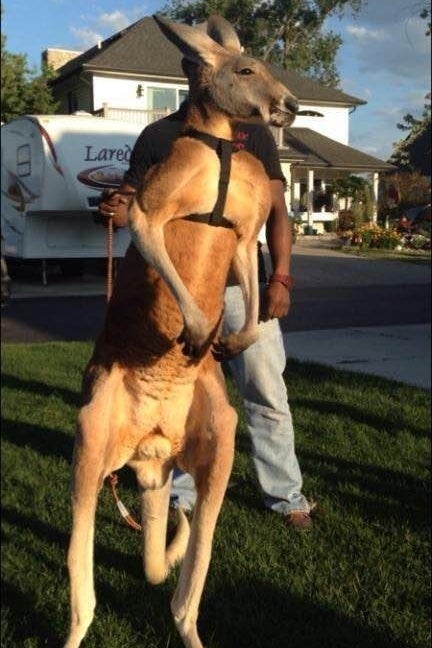 The video, he said, was taken during a kid's birthday party.
"Inner city kids' parents don't have enough money to go to the zoo or transportation to go to the zoo," Stacks told MLive.com.
He added that his shows help exotic animals "come to life" for kids who may have only seen them in books or on TV, the website reported.