Judge Declares Mistrial In Etan Patz Murder Case
Pedro Hernandez was accused of killing the 6-year-old in New York City in 1979. "He is a guilty man," father Stanley Patz said on Friday.
A judge declared a mistrial in the Etan Patz murder case on Friday after jurors sent a third note stating they were unable to reach a unanimous verdict on the culpability of Pedro Hernandez.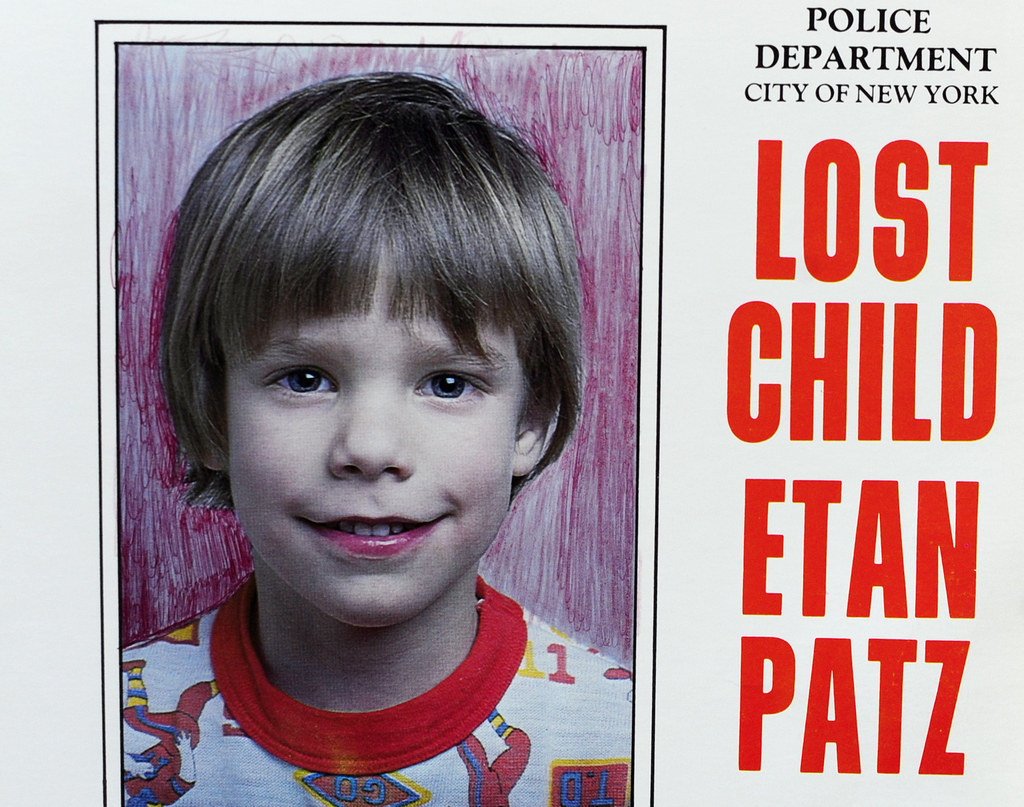 "I think at this point I would have to call the deliberations at an end and dismiss them," said New York Supreme Court Justice Maxwell Wiley, according to the New York Times.
It was later revealed that one of the 12 jurors, named Adam, was the sole holdout preventing the group from reaching a guilty verdict. In a news conference after the decision, Adam said he couldn't bring the evidence past a reasonable doubt and said he found Hernandez's alleged confessions inconsistent.
Patz's father, Stanley, made passionate and pained comments at a separate news conference, saying, "we are frustrated and very disappointed the jury has been unable to come to a decision," and, "I don't understand why the jury couldn't come to a verdict. I'm convinced."
"I am so convinced Pedro Hernandez kidnapped and killed my son," Stanley said. "He is a guilty man" who is "haunted by demons ever since that day."
Patz was 6 six years old when he went missing in downtown Manhattan in 1979 on what was supposed to be his first day going to school by himself. His disappearance prompted a large-scale manhunt spanning the entire city, with posters of his face appearing everywhere, including billboards in Times Square. Patz was the first child to be featured on the side of a milk cartons.
But the efforts to find Patz proved futile and his body was never found. Although prosecutors spent years investigating convicted child molester Jose Ramos, nobody had been arrested for the case until it was reopened in 2010. Ramos remains in prison on a separate conviction.
The case against Ramos, Stanley said, was "just suspicion."
The case against Hernandez, Stanley said, "is simple, it make sense, the timing is right, everything worked, and that's why I believe in that case."
Manhattan District Attorney Cyrus Vance, who reopened the Patz case, could still opt to try Hernandez again. A new court date for the case was scheduled for June 10, where a potential retrial will be discussed, NY1 reported.
"We believe there is clear and corroborated evidence of the defendant's guilt beyond a reasonable doubt," Manhattan District Attorney Cy Vance said in a statement. "The challenges in this case were exacerbated by the passage of time, but they should not, and did not, deter us."
Stanley Patz said, "I think we have closure," but added, "I am confident this will be retried."
Most of the jurors seemed to believe that Hernandez should be retried. Juror #3, who spoke at the news conference, said, "I want to applaud the prosecution and I would personally like to urge the [district attorney's] office to please prosecute the matter again."
He added, "the time put into this case was worthwhile, the defense did a avery good job of putting doubt into all of our minds."
Hernandez — who his attorneys say is mentally ill — became the main suspect for the newly reopened case in 2012 after he confessed to choking the child and then throwing his body in the trash. His attorneys contend that the confession was produced under duress and that Hernandez, who has an IQ of 70, did not understand his rights.
In regards to the alleged mental health issues, Stanley said, "none of that was substantiated during the trial."
Jennifer, juror #10, said that Hernandez's medical history played a role into her deliberating.
"His medical history from '79 to 2012...it seems to be a profile of someone who did something heinous and was trying to repress it...bury it deep down...and that was another big thing for me," she said.
Jennifer added: "I'm very sad we could not being a solution to the case for the Patz family, for the Hernandez family, for the City of New York, but we really tried our hardest."
As to the allegations that police coerced Hernandez several times into making a confession, Stanley Patz said, "How many times can the police coerce him?" Hernandez's recorded confession, he added, is "chilling. He did it. He said it....it's not a hallucination."
"When he was 18 years old, he did something terrible, and he should pay for that," Stanley said.
One juror, named Chris, said he and other jurors "felt comfortable using the confession as evidence."
The New York City jury has been deliberating since April 15. Prior to Friday's mistrial declaration, jurors had told the judge three times that they were unable to reach a unanimous verdict. The judge had been pushing jurors to keep trying — a move criticized by Hernandez's defense attorneys, who said the case should be ruled a mistrial.
"Any charge to them at this point, even sending a note in to them saying, 'Would you like to try harder?' is inherently coercive," one of the attorneys, Alice Fontier, told the AP. "We believe that a mistrial is warranted, and any further proceedings after that are over the strenuous objections of the defense."