Damon Wayans Accuses Media Of "Twisting His Words" After Calling Cosby Accusers "Un-Rapeable"
"I just don't believe it. I think it's a money hustle," he said of the rape allegations against Bill Cosby.
Comedian Damon Wayans is accusing the media of "twisting his words" after he said he believes the rape allegations against Bill Cosby are a "money hustle" and called some of his accusers "un-rapeable."
Wayans was making an appearance on Power 105.1's "The Breakfast Club" on Friday when he made the controversial comments.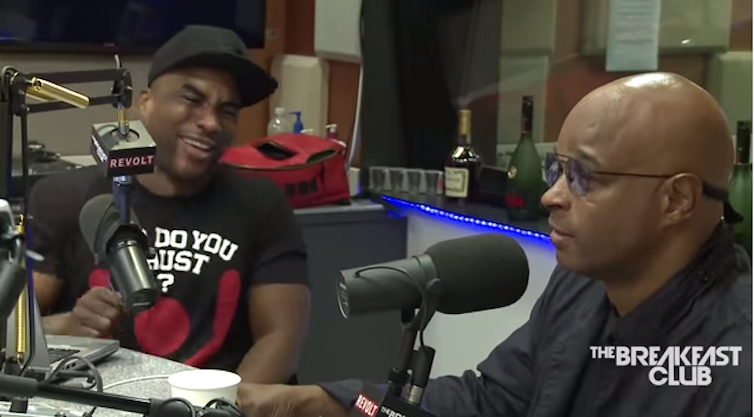 One of the show's hosts, Angela Yee, asked Wayans what advice he would give Bill Cosby in light of the allegations against him. He replied:
Tell the truth. If I was him I would divorce my wife (wink, wink), give her all money and then I would go do a deposition, I'd light one of those three hour cigars, I'd have me so wine and maybe a quaalude and I would just go off. Because I don't believe that he was raping, I think he was in relationships with all of them and then he's like, 'You know what, it's 78 it don't work no more, I can't get it up for any of y'all. Bye, bitches.' And they're like, 'Oh, really? Rape.' Because, I mean, 40 years...40 years! How big is his penis that it give you amnesia for 40 years?
Wayans was apparently referencing the length between the time some of the alleged victims said the rape occurred and when they spoke out. Yee responded that there were women who had reported the alleged rapes when they occurred. Wayans said:
Yeah, well if you listen to some of them talk they go, "well, the first time..." The first time? Bitch, how many times did it happen? Just listen to what they're saying. And some of them, really, its un-rapeable, I look at them and go, "naw, you don't want that. Get out of here. Go on, get you, get out of here. Look, I understand fame. I've lived it. Women will throw themselves at you. They just want be in your presence. There's some that innocently will come up there, but not 40-something women. They're not that naive...If it was my daughter, then I would have killed Bill Cosby. But being just, sitting back looking at it, I just go, I just don't believe it. I think it's a money hustle.
Wayans added that he thinks Cosby is being blacklisted and isn't getting support because he has criticized young black men in the past.
However, Wayans did say that "there may be" women who are telling the truth and his "heart goes out to them. "For anyone who was raped by Bill Cosby, I'm sorry and I hope you get justice." he said.
The comedian was slammed immediately for his comments on social media.
Some people said they were no longer a fan of his.
Or called him irrelevant.
But Wayans claimed his words were being "twisted" in the media. He pointed to the part of the interview where he said he feels for any Cosby rape victims.
He shared the video multiple times on social media, calling the criticism a "witch hunt."
He also sent the clip to several people who were criticizing him on Twitter.
His fans also started defending him on Twitter.
Charlamagne Tha God, one of the other hosts of The Breakfast Club, also defended Wayans on Twitter.
BuzzFeed News has contacted a rep for Wayans for comment.