Aaron Gouveia is a dad to three boys in Massachussets. When he is not working at his day job in public relations, he is sharing his life on his parenting blog, Daddy Files.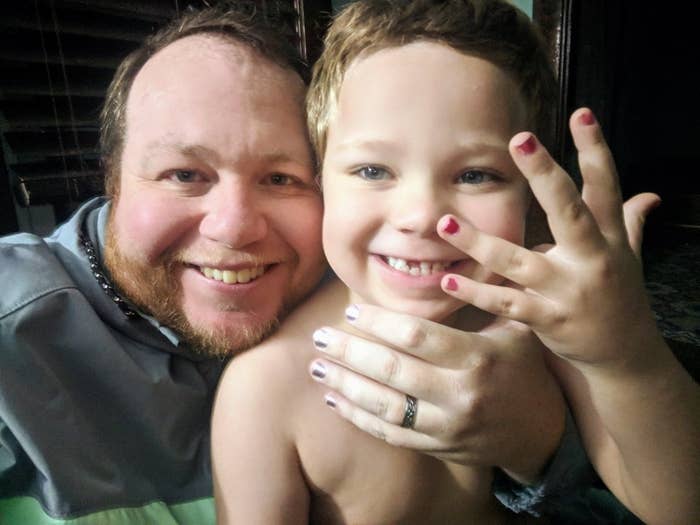 This week, Gouveia had an experience with his middle son, Sam, that filled him with sadness and anger. He shared the story on Twitter in a thread that's gone viral.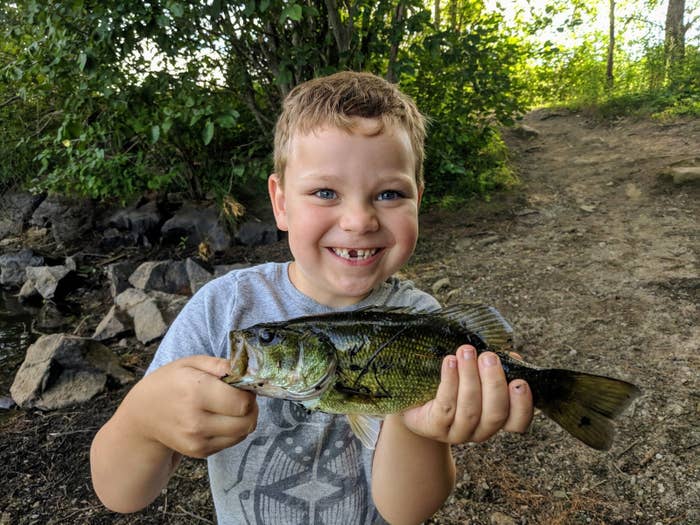 Sam, who is 5, is the type of kid his dad said many would describe as a "boy's boy." He likes to get dirty, loves trucks and sports, but also loves to carry purses.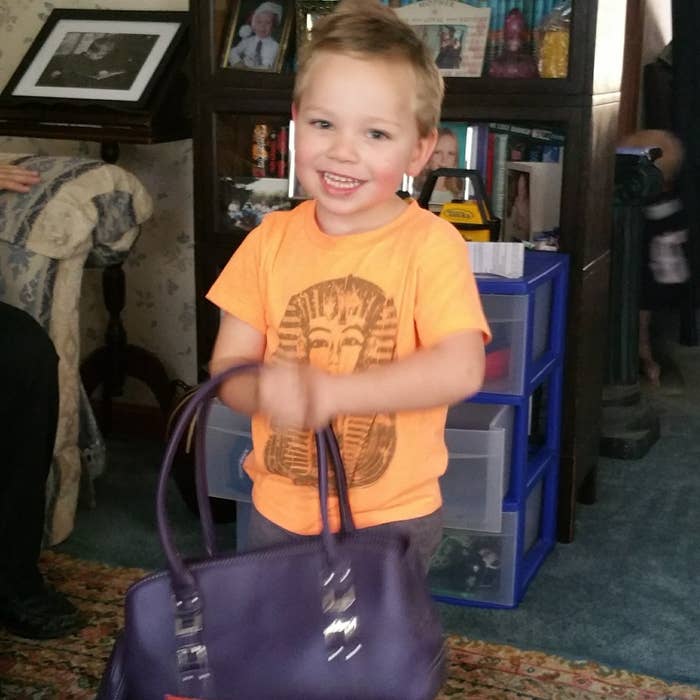 For the past few years, Sam has also loved to get his nails done by his grandma, who used to do nails for a living. His dad says Sam thinks they "look beautiful."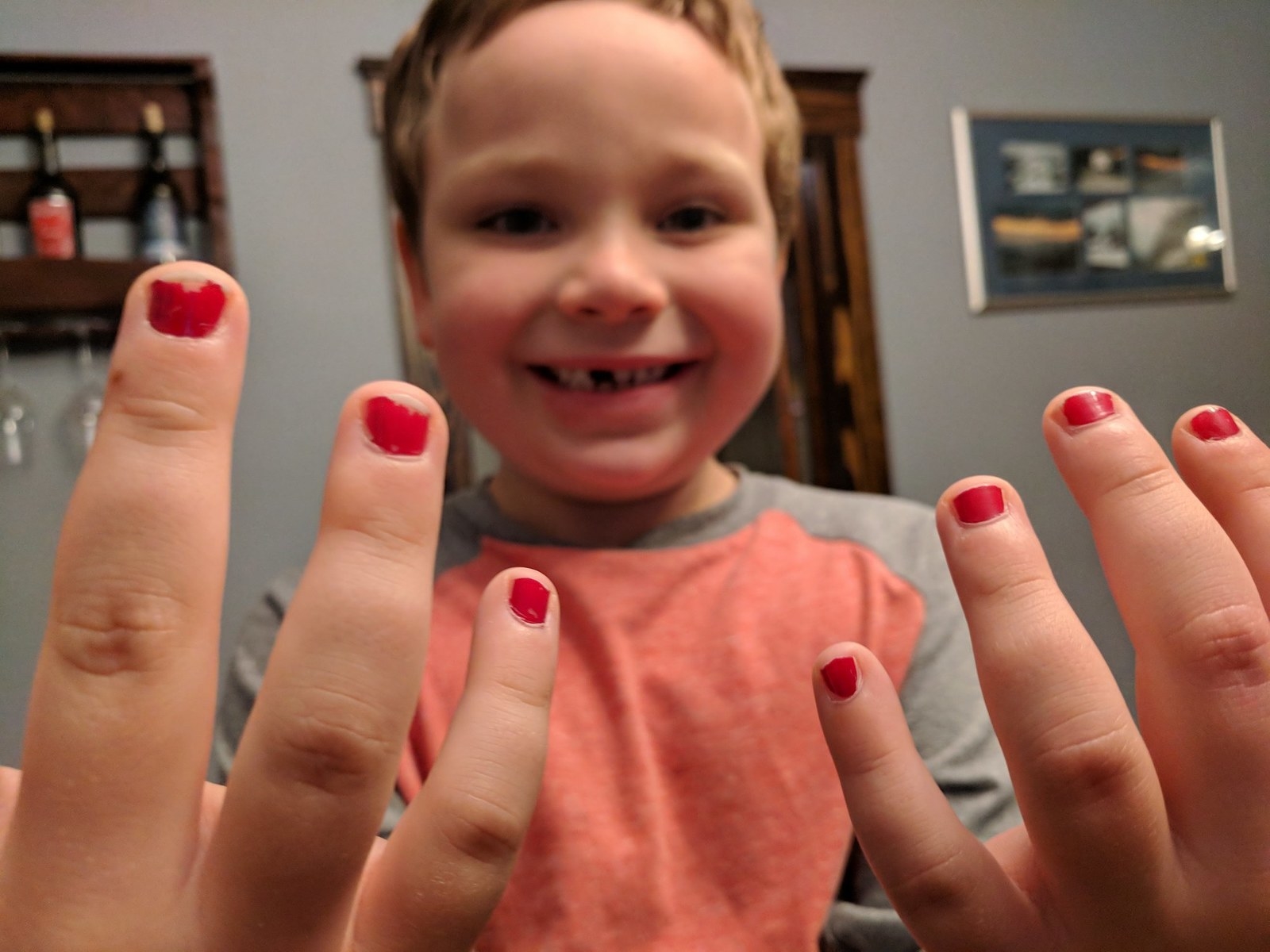 Gouveia wrote that Sam wore his nails to school when he was younger without issue. However, on Tuesday, he came home in tears, saying that he was bullied all day for his polish.
Obviously, Gouveia was heartsick over his son's pain. He decided to share the story to speak out against toxic masculinity, saying it is pervasive in our culture.
Gouveia told BuzzFeed News he decided to speak out because, as a father of three sons, he has seen "how dangerous these boxes we put boys into really are."
"My oldest loved the movie Frozen five years ago, but when a parent made a comment at a bus stop that that was a 'girl movie,' he completely shut down," he said. "He wouldn't watch it, wouldn't sing the songs, wouldn't dance to it. It was ridiculously sad and unnecessary.
"I think gender norms are a problem for everyone and while we've empowered girls to do and be anything, the same doesn't hold true for boys," he said. "I speak out to change that."
He said he wants all parents to "allow our boys to experience their full range of emotions without fear or shame."
His thread has been retweeted over 16,000 times, and many other parents are sharing how their own kids have been impacted by narrow gender roles.
And many parents shared pics of their own sons, who love to get their nails done too.
Some men even painted their own nails in support.
Gouveia and his oldest son painted their nails in solidarity as well. He said the "outpouring of love and support for Sam has been overwhelming."
He said the response has helped Sam gather the courage to be himself.
"When I read those supportive tweets to him this morning and showed him pictures of men and boys with nail polish in support of him, it gave him the confidence to go to school with his nails painted this morning for the second day in a row," he said.