Dad Arrested Over Teen Daughter's Epic "Playboy Mansion" Birthday Party
What could possibly go wrong?
A California teenager threw a raging Playboy-themed birthday party over the weekend that may land her dad in jail.
San Diego area dad Jeffrey Lake faces up to six months in prison after his daughter Olivia's party, dubbed "Liv's Playboy Mansion," was broken up by sheriff's deputies on Friday.
Social media evidence of the party, most of which has been scrubbed from the web, shows teens in lingerie and bunny ears.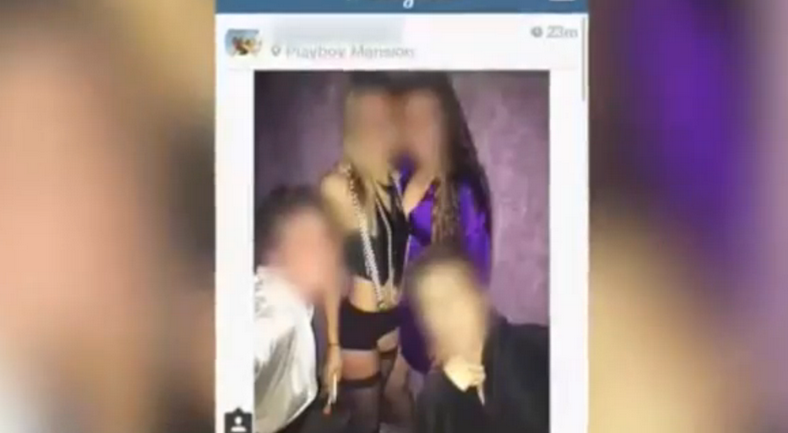 Deputies were called to the home after reports of a large party, a San Diego County Sheriff's Department spokesperson said. Of the approximately 200 people at the party, 150 were underage and many admitted to drinking.
Lake was arrested and charged with a city ordinance that forbids hosting a party where minors consume alcohol.
According to the San Diego County Sheriff's Department website, violators of the ordinance face up to six months in jail and/or may be fined $1,000.
Lake defended himself in a statement to 10 News, claiming he has suffered "defamation and constitutional violations."
Despite my family's intentions to provide my daughter a fun and safe 18th birthday party in the privacy of our own home, and in defiance of my efforts to provide a drug and alcohol free environment for my daughter and her friends to celebrate what should have been the beginning of a wonderful 18th year, it appears that uninvited troublemakers on a public street created a scenario which has resulted in exactly the opposite; leaving my family to deal with the consequences of their actions.
Several teens who seem to have attended the party also mentioned it on Twitter.
A Twitter account allegedly belonging to Lake's wife Jacki, a former PTA president according to 10 News, also wished her daughter a happy birthday, calling her the "baddest bitch in town."