Last night on the finale of The Bachelorette, Rachel Lindsay chose Bryan over Peter, and the couple got engaged.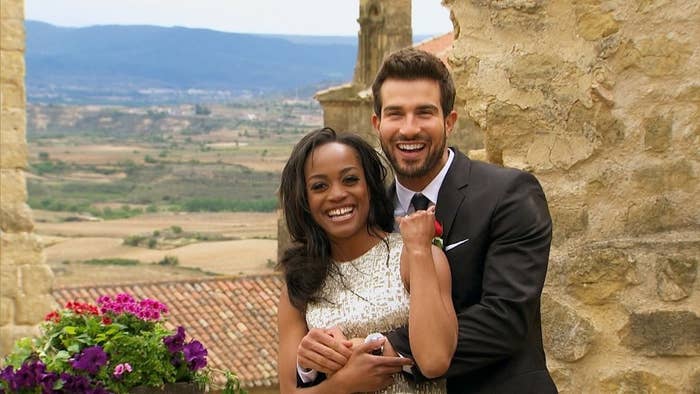 However, the proposal came after things got fucking REAL between Rachel and Peter. Their breakup was intense.
Basically, Rachel wanted Peter to propose, but he wasn't ready. He begged her to give their relationship a shot, but she decided to choose Bryan. They both SOBBED.
Rachel said she cried so hard, her eyelashes came off. Everyone watching felt the intensity and couldn't deal.
The emotions over her choice were way too much to handle.
Some people were just confused.
Like, is there a mistake here?
We have some questions.
"The Bachelorette got me feeling like election night again, is this real or what."
Others were just sad about the ending.
People were really disappointed.
Noooo.
Fuck this shit.
And many declared their time/lives/heart/souls had been wasted on this crap.
Why God, why?
"Well this was a complete waste of a season."
The feelings were so strong, no one should be expected to go to work after this.
We are all victims.
And need to reclaim our time.
We R done with this trash show.
OK, just kidding. We will watch Bachelor in Paradise.
See you Monday.