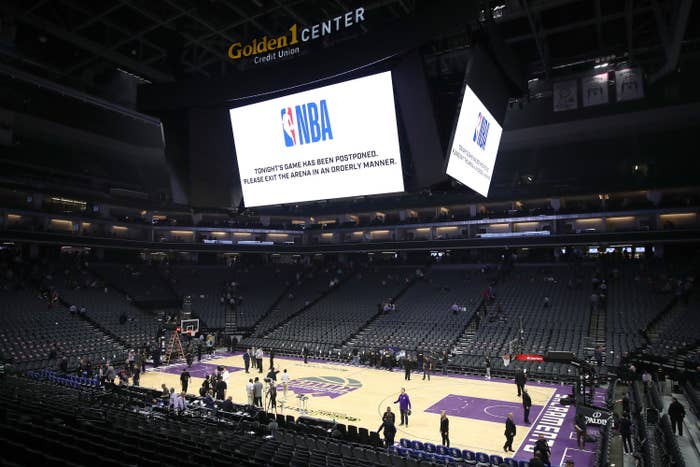 NBA players were as shocked as anyone when the league announced Wednesday night it would suspend the 2020 season due to coronavirus concerns.
The sudden decision occurred after a player on the Utah Jazz tested positive for the virus.
After the league announced the move, current and former players were quick to speak out, saying their concerns ultimately were for anyone affected by the virus.
Some blasted people who thought the league was overreacting.
Even the biggest NBA stars like Stephen Curry got involved.
So did former player Jeremy Lin.
LeBron James tweeted that 2020 needed to be canceled. It's already been a bad year for the NBA, after Kobe Bryant's sudden death in January, which came soon after the death of longtime former NBA commissioner David Stern.

Many other players agreed.
"A very bad year!"
Of course, some made jokes.

And came through with the real questions.
Others though, like CJ McCollum, had some good advice for players who now have a lot of free time on their hands.
At the end of the day though, it seems even big stars are facing the same worries as the rest of us facing a possible quarantine, as former player Kendrick Perkins put it.