Conan O'Brien called out one of the writers on his talk-show after the writer went on a Twitter rant slamming the state of late night TV comedy.
Writer Andres du Bouchet went on the Twitter rant on Thursday.
He has since deleted the tweets, but their contents have been preserved by The Hollywood Reporter.
Du Bouchet's rant seemed to be directed at TV hosts like Jimmy Fallon and Jimmy Kimmel, who often feature segments with pranks and lip sync battles on their shows.
"Comedy in 2015 needs a severe motherfucking shakeup," he wrote. "No celebrities, no parodies, no pranks, no mash-ups or hashtag wars. I'm fat."
He added, "shove your lip-synching up your ass."
He continued: "Prom King Comedy. That's what I call all this shit. You've let the popular kids appropriate the very art form that helped you deal. Fuck...None of the funniest stuff ever involved celebrity cameos."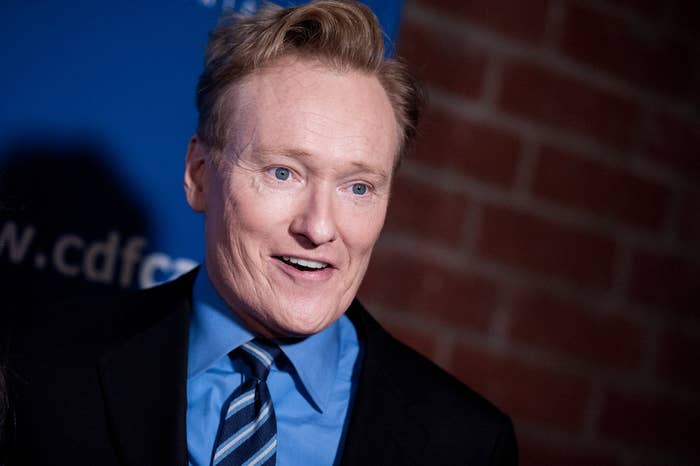 Du Bouchet preserved some of the tweets, such as this one explaining his outburst.
He then apologized for his rant.
He added that he doesn't hate everything on TV right now.
He semi-apologized again on Sunday.