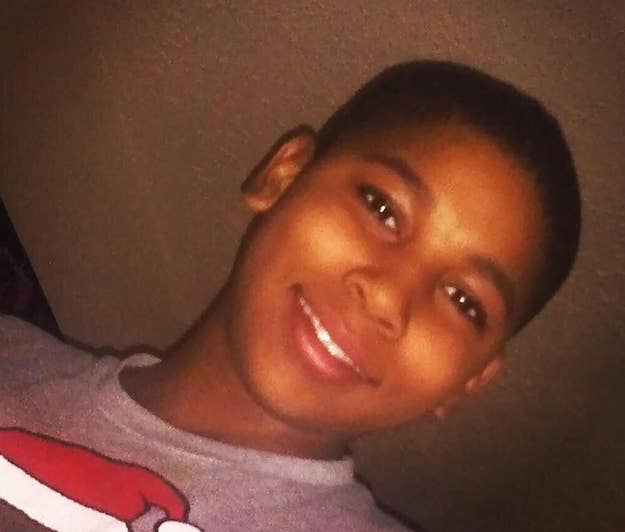 The mayor of Cleveland has apologized after the city claimed that Tamir Rice, the 12-year-old boy shot dead by a police officer in November while holding a toy gun, died because of his own actions.
Speaking at a news conference Monday, Mayor Frank Jackson said that a complaint detailing the city's defense against a lawsuit filed on behalf of the boy's family used a poor choice of words.
He said he was sorry for the "insensitivity of those words."
Johnson added that the city will file an amended response to the lawsuit that will "preserve the defense, and the right we have to a defense."
The city made the argument on Friday in a response to a lawsuit on behalf of the boy's parents and sister, Tajai. The lawsuit lists Timothy Loehmann, the officer who shot Tamir; his partner Frank Garmback; and the city of Cleveland as defendants.
It lists 27 counts, including negligence, civil rights violations, and battery against Tamir and Tajai. The Rice family is asking for damages and a jury trial.
Walter Madison, an attorney for the Rice family, told Cleveland.com that he believed Tamir's death was unnecessary and could have been prevented.
"I do believe that a 12-year-old child died unnecessarily at the hands of Cleveland police officers and I do believe that certain officers shouldn't have been entitled to wear the uniform," Madison said.
Cleveland officials stated they could not fully respond to most of the counts because of an ongoing investigation into the incident by the Cuyahoga County Sheriff's Office.
However, the city claims in its defense that Tamir's death was caused by his own failure to properly exercise caution.
"Plaintiffs' decedent's injuries, losses, and damages complained of, were directly and proximately caused by the failure of Plaintiffs' decedent to exercise due care to avoid injury," the city's response reads.
It also said that the plaintiffs in the case suffered because of their own actions.
"Plaintiffs' injuries, losses, and damages complained of, were directly and proximately caused by their own acts, not this Defendant," the response reads.
Tamir was shot dead by Loehmann in a park near his home on Nov. 22. The officers had responded to a report of a person with a gun, though the caller said that the individual was likely a child and the gun likely a toy.
Video from the scene shows that after Tamir was shot, the officers tackled and handcuffed his 14-year-old sister Tajai.
After Tamir's death, it was revealed that Loehmann had a history of problems as a police officer and had been asked to resign from a previous post. The city has said it was unaware of Loehmann's rocky employment history when he was hired.
The Cuyahoga County Sheriff's Office has not given a timeline for when the investigation into the incident will be completed, Cleveland.com reported.