Cleveland police officer Michael Brelo was found not guilty of all charges on Saturday in the deaths of two unarmed suspects in a 2012 police shootout.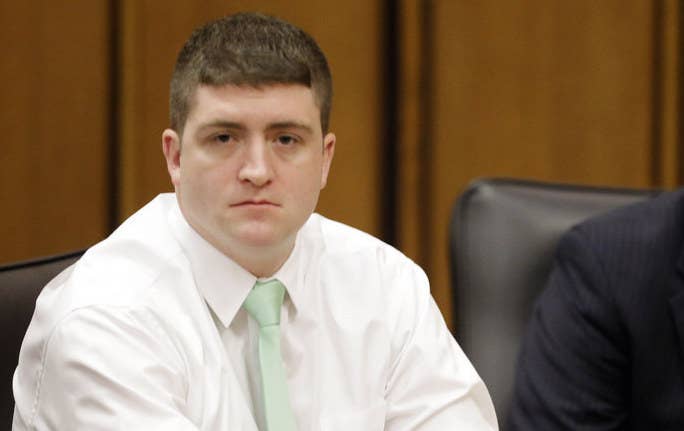 Cuyahoga Common Pleas Judge John P. O'Donnell said the state did not prove beyond a reasonable doubt the two counts of voluntary manslaughter against Brelo in the deaths of Timothy Russell and Malissa Williams.
Russell and Williams died on Nov. 29, 2012 following a high-speed police chase and 137 shots fired -- 49 of which came from Brelo's gun.
Authorities did not find a weapon inside Russell's Chevy Malibu, and every shot fired was from a Cleveland Police Officer's gun.
The incident began when a different police officer, John Jordan, pulled the duo over for a signal violation. Jordan also suspected them of drug activity.
Russell then took off, and another officer, Vasile Nan, mistook his car backfiring for a gunshot. Russell led officers on a 22-minute, high-speed chase that eventually involved 62 police cars and more than 100 officers.
Russell and Williams were each shot more than 20 times. Investigators found that police fired in two separate waves. The first hail of gunfire lasted about 17 seconds and the seconds was about 5 seconds.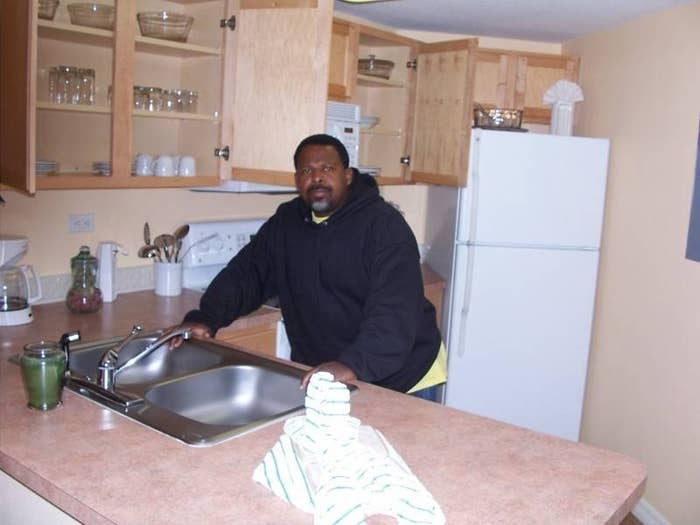 Brelo was indicted after investigators found that the second wave of gunfire, nearly 50 shots, came entirely from his gun.
Investigators said Brelo had jumped on the hood of Russell's car and fired shots through the windshield.
Judge O'Donnell said he could find beyond a reasonable doubt that Brelo fired at least one shot that could have caused their deaths of both victims.
Other officers, he said, also fired shots that were fatal.
However, Judge O'Donnell said he could not find beyond a reasonable doubt that Brelo's shots alone caused their deaths, finding him not guilty of voluntary manslaughter.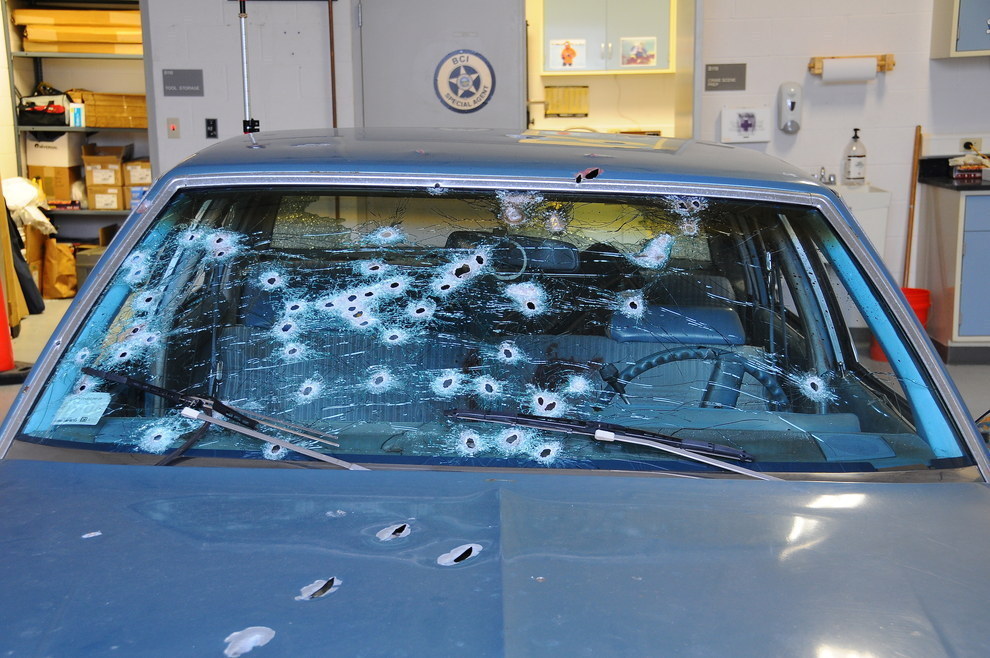 O'Donnell added that prosecutors did prove the element of felonious assault charges against Brelo.
However, he found that Brelo was legally excused of these charges because he believed at the time that Russell and Williams posed a reasonable threat to the officers.
Brelo did take actions, O'Donnell said, that were "not trained, not recognized, not safe" and put the other officers at risk by jumping on the hood of the car and putting his own life in danger.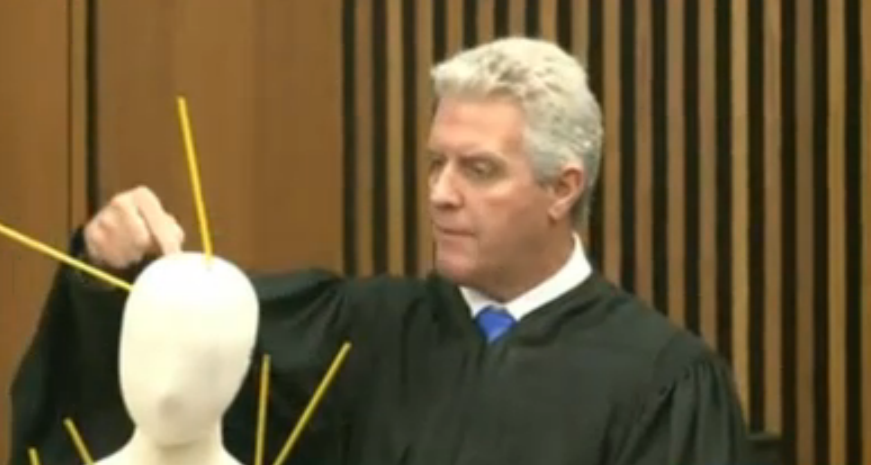 Before delivering the verdict, O'Donnell discussed at length the recent police shootings that have sparked riots and protests across the nation, including the death of 12-year-old Tamir Rice last year in Cleveland.
O'Donnell said he was determined to deliver his verdict based on the evidence, and not "sacrifice" Belo for the sins of others if he truly was not guilty.
One of Belo's attorneys, Patrick D'Angelo, said in a press conference that he felt like his client was David battling the Goliath of a "ruthless" court system.
"We fought tooth and nail, as you saw in this courtroom," he said.
D'Angelo said that his team regrets and remembers that two people died in the incident, calling it a tragedy.
"But at the end of the day, that tragedy was brought about by conscious decision-making and lifestyles that those two individuals, irrespective of their mental states, voluntarily took throughout their adult lives," he said.
Peaceful protesters gathered outside the courtroom before the verdict was read, and more protests were expected later Saturday.
Cleveland's Mayor Frank Jackson said at a press conference following the verdict that "peaceful demonstration and dialogue is the right direction as we move forward as one Cleveland."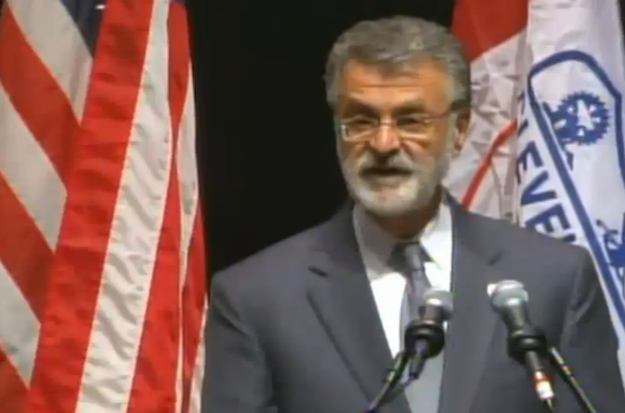 In addition to the charges against Brelo, 63 Cleveland officers were suspended, a supervisor was fired, and two supervisors were demoted because of the fatal shooting.
The families of the Williams and Russell have received $15 million settlements from the city.