The model, chef, and TV personality wrote on social media that her son, who was born in May, got the helmet due to his "adorable slightly misshapen head."
"If you see pictures, don't feel bad for him because he's just fixing his flat [head] and honestly he's probably gonna be even cuter with it somehow," Teigen told her Twitter followers.
And she was right.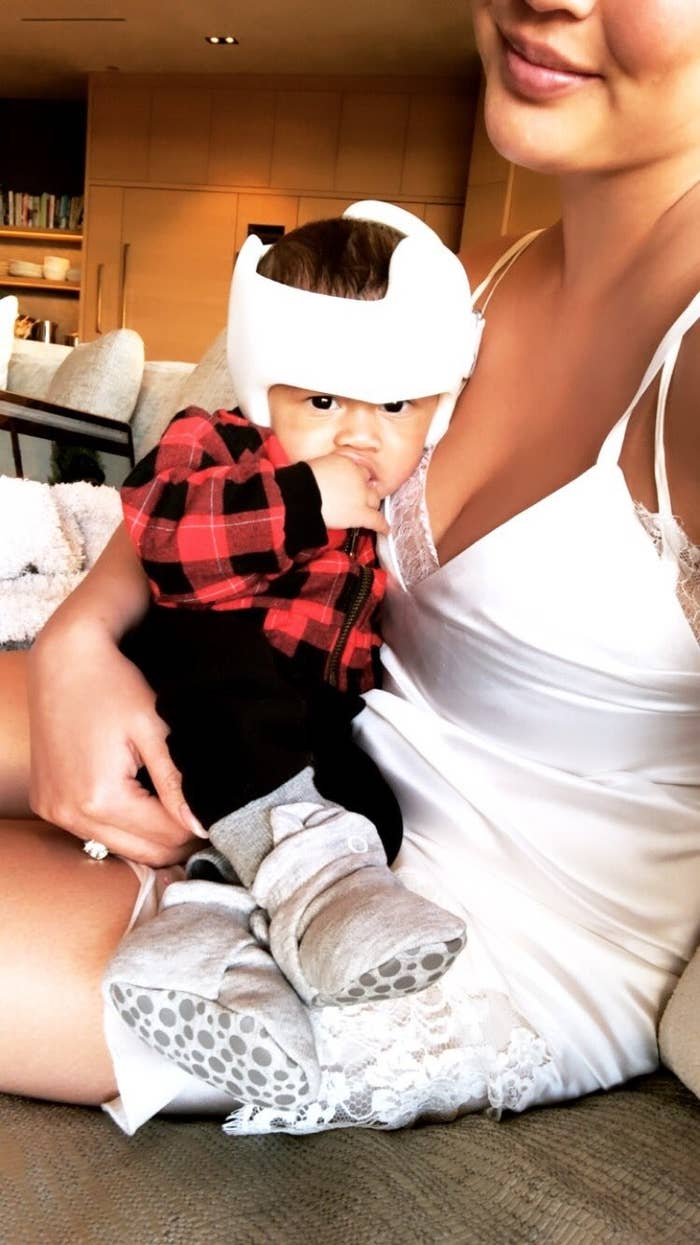 Teigen shared photos of Miles after he got his new helmet and of course he looked cuter than ever.
Many parents saw her photo and told Teigen she shouldn't worry about Miles getting a helmet.
They also began sharing adorable photos of their own kids rocking their helmets, and OMG.
They pointed out the perks: smushed cheeks!
EXTRA cute.
Some even shared how they made it fashion.
Or how it helped them with baby cosplay.
Or paid homage to female role models!
It just takes a little creativity!
"Just fixin' my melon!"
Teigen later tweeted that she thought it was very sweet how many parents shared their own pics in support.
Enjoy your new look, Miles!