Chrissy Teigen made a Twitter fan's day by sending her a blender as a gift after she tweeted about needing one.
The saga started last week, when a fan named Amina tweeted innocently about getting distracted while shopping on Amazon.
Teigen noticed the tweet, and offered to buy Amina a blender herself.
She said that she had settled on a Vitamix, but then things got a little feisty.
Blender companies started going OFF.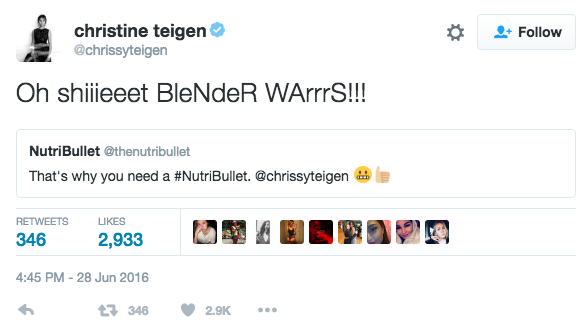 Who knew blenders had so much personality?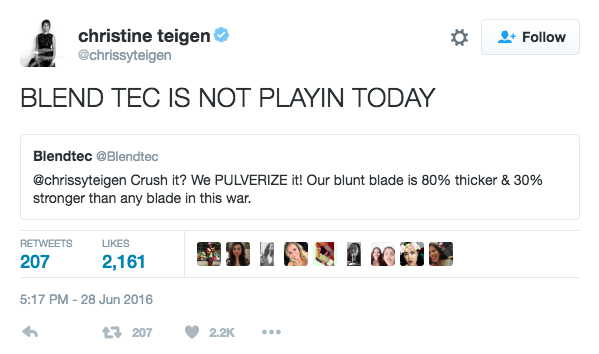 On Wednesday, Amina actually got the blender!
For those curious, Teigen went with the Vitamix.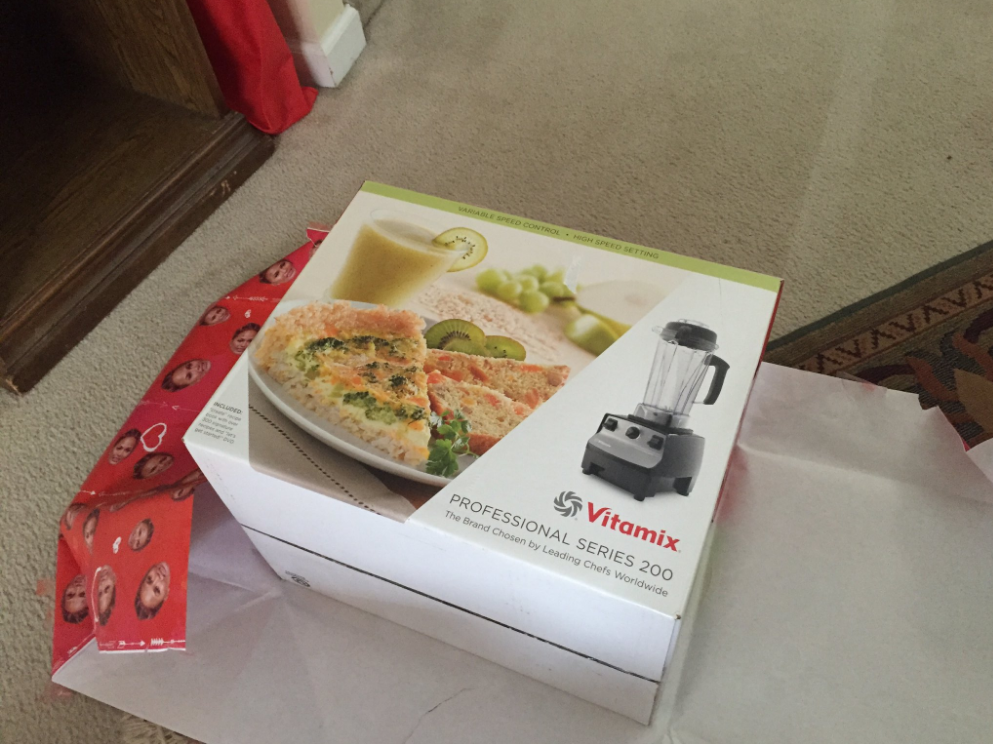 And it came with some pretty sweet wrapping paper.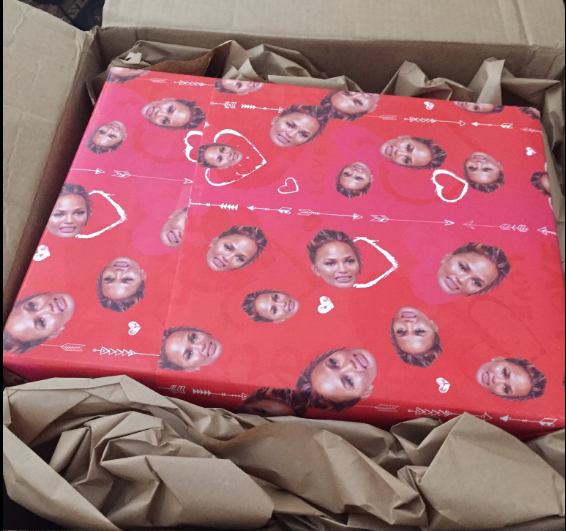 Teigen confirmed she sent the blender (and the amazing wrapping paper) herself.
And according to other fans, Teigen has played Santa more than once on Twitter.
What will Teigen's fans ask for next?!