A teenage boy is winning hearts all over the internet after he decided to mow lawns in his neighborhood to earn money to take a girl on a date.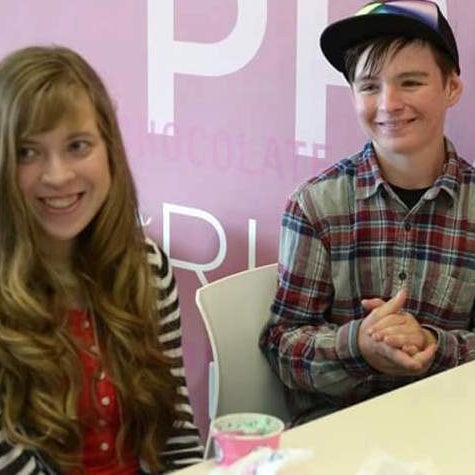 Ryan Cox of Oakdale, California, wrote on Facebook that he was at home over the weekend when a 14-year-old boy named Cody Mitschelen knocked on his door.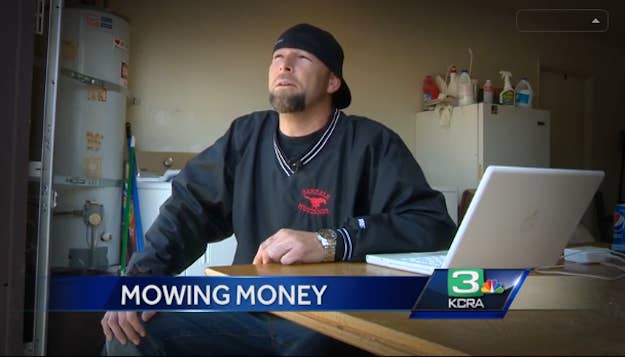 Cody asked if he could mow the man's lawn for $5.
Cox said he was going to decline the offer because he has a lawn service, but decided to ask the teen why he needed the money, he told KCRA.
"[Cody] replied with...'I'd like to take my girlfriend to lunch tomorrow and I don't have enough money,'" Cox wrote on Facebook.
Cox said he was so impressed by the teen's entrepreneurship that he and his neighbor decided to help the boy get more business. Cody eventually earned enough money to buy his girlfriend, Audrey Fierro, a meal and flowers.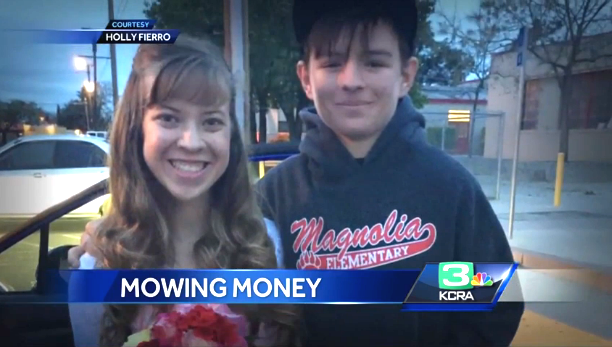 Afterwards, Cox decided to post a photo of Cody on Facebook to spread the message about how impressed he was by the teen. The story blew up, and has since been shared nearly 100,000 times.
"Hope is still alive for the future generation and our sons and daughters," Cox wrote. "I'm impressed by whoever is raising this boy."
The amount of attention the story has received has been incredible, both Cox and Cody told the Modesto Bee. A local pizza parlor even gifted the lovebirds with a free meal, and put candles on their table.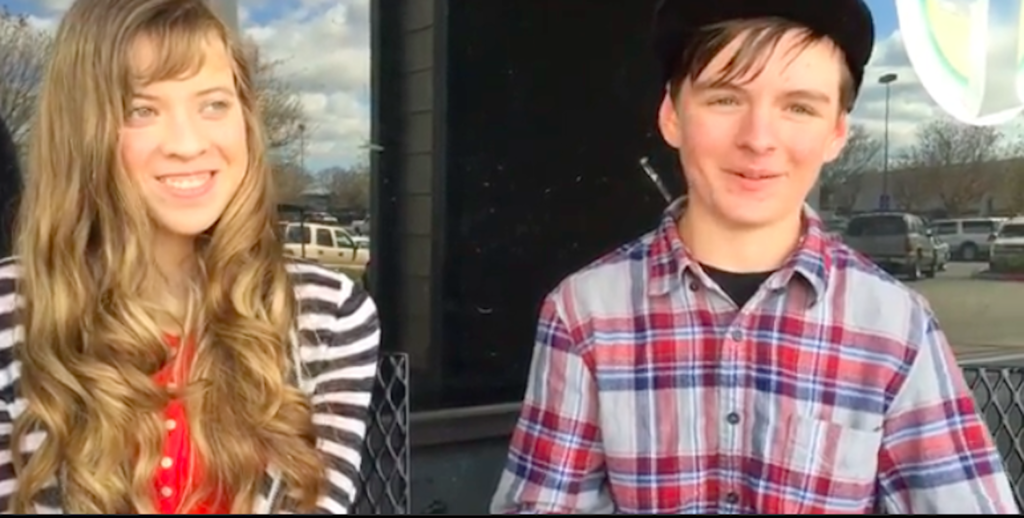 Cody told the newspaper that he can't believe how many people have heard about his story.
"I didn't know it was going to blow up that big," he said.
Audrey said she has been impressed by Cody's romance game.
"I was really happy when he surprised me with the flowers," she said.