Chipper Jones Is Sorry For Tweeting The Sandy Hook Massacre Was A Hoax
Uhhh...
Former Atlanta Braves star Chipper Jones says he is sorry for tweeting that the Sandy Hook school shooting was a hoax.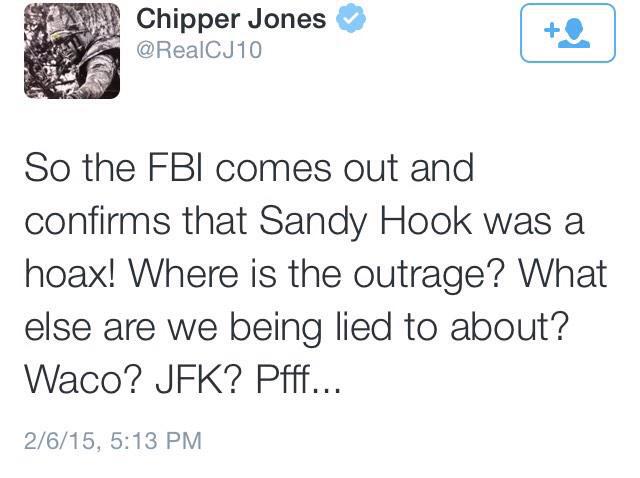 Jones has since deleted Friday's tweet, but multiple people on Twitter grabbed a screenshot of it.
Jones' tweet soon drew outrage from many users, including accounts belonging to relatives of the victims.
The 2012 massacre at Connecticut's Sandy Hook Elementary School killed 26 people, including 20 children.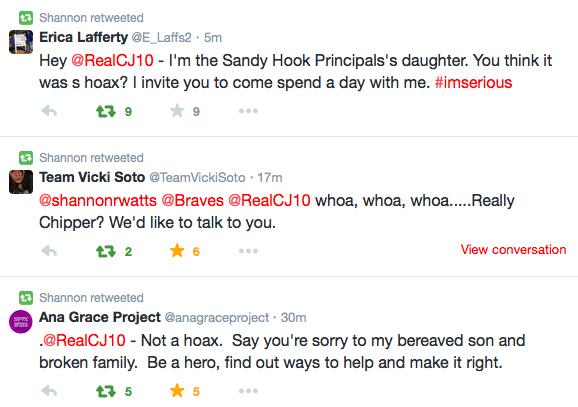 Jones later admitted he was wrong, saying he got some bad information and should have looked into it more.
But his apology wasn't good enough for some of the victims.
This isn't the first conspiracy Jones has bought into.
Maybe stick to baseball, Chipper.