This is 7-year-old Bella. Bella's dad Tony told BuzzFeed News his daughter is always drawing and playing school, usually as the "teacher."
Last weekend, Tony took his daughter to run errands with him. For some reason, Bella asked him if she could bring a clipboard. He said yes, and this is what she did.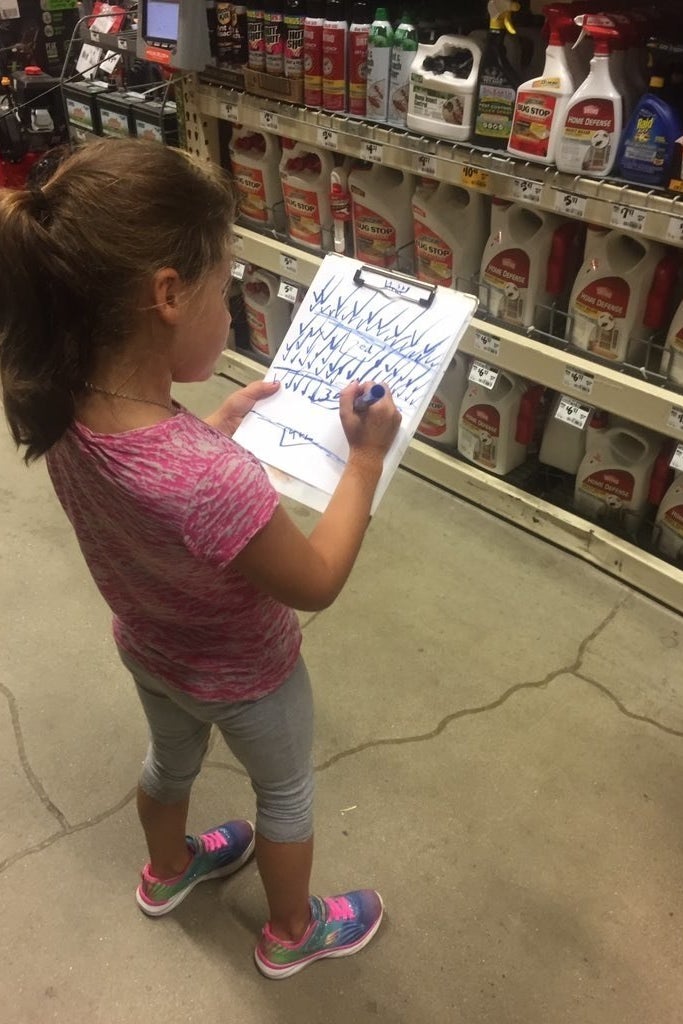 Tony said Bella told him she wanted to "check things off" in the stores. "I have idea where she got the idea," he said.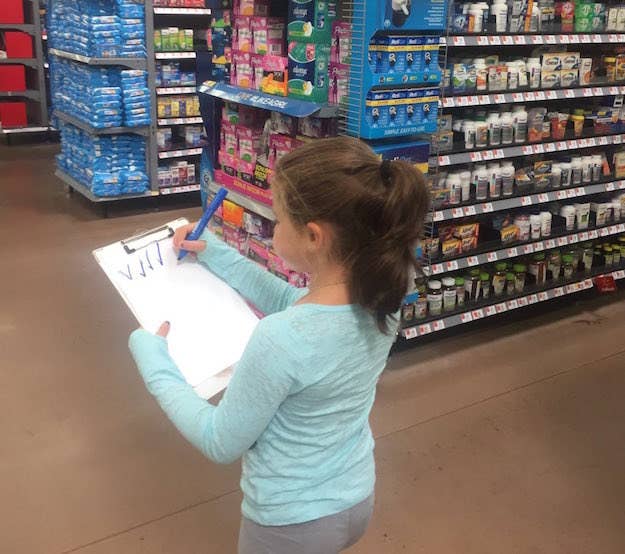 "She was walking around just making checks and looking at stuff. Literal checks," he said.
"In short: it's completely random, and she literally made check marks in a row. She kept saying stuff like, 'this place has a lot of check marks, so that's good.'"
Bella's "grading" system is a mystery, Tony said.
"She said she doesn't know. It just came to her," Tony said. "The more checks, the better. That's all I could figure out"
The winner was the Sears hardware section, Tony said, while Walmart had the least checks (sorry, Walmart).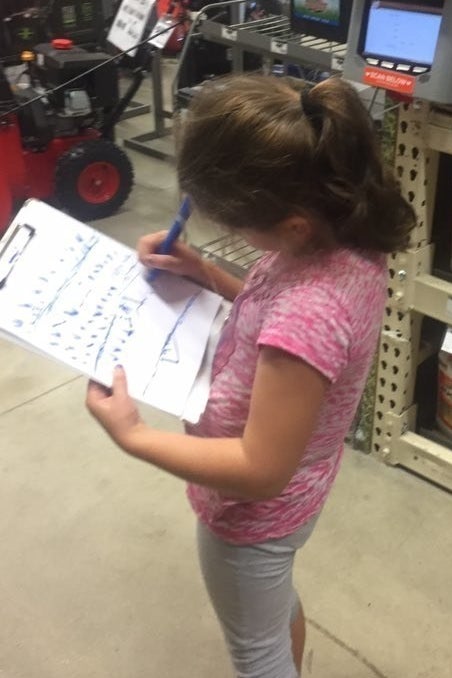 He added that the store's employees didn't seem to mind.
"Nobody questioned her either, they looked and kind of smiled," he said.
Like any good dad, Tony snapped some photos of his daughter's new hobby. He posted them to Twitter to share with friends, and they have since been retweeted more than 24,000 times.
Everyone thought that Bella's new passion was super cute.
And said she clearly had a bright future ahead.
Good thinking, Bella.
Others also shared funny things their kids had done that were also pretty random.
Kids and clipboards, man.
Tony said he's had a taste of online fame before, as he sometimes makes Vines with his family. However, he said that it has been nice to get such a nice response.
"[It is] all positive comments," he said. "It's cool."
He added: "[It's] not the most exciting story, but it's funny!"