Charlie Hebdo Editor Blasts U.S. Outlets For Not Showing Prophet Muhammad Cover
Several news organizations are censoring the newspaper's cartoons of Prophet Muhammad, following the deadly attack on its office.
The editor-in-chief of Charlie Hebdo on Sunday slammed news organizations that refuse to publish the newspaper's controversial cartoons, saying "they insult the citizenship."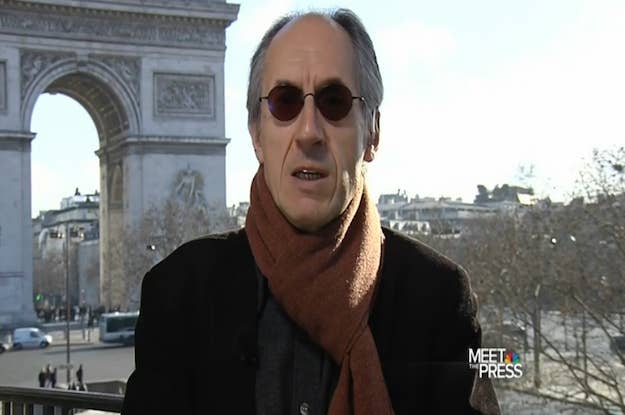 In an interview on Meet the Press, Gerard Biard said he understands that publications in totalitarian countries may ban the cartoons of the Prophet Muhammad, but he said he is "highly critical" of publications in democratic nations which refuse to do so.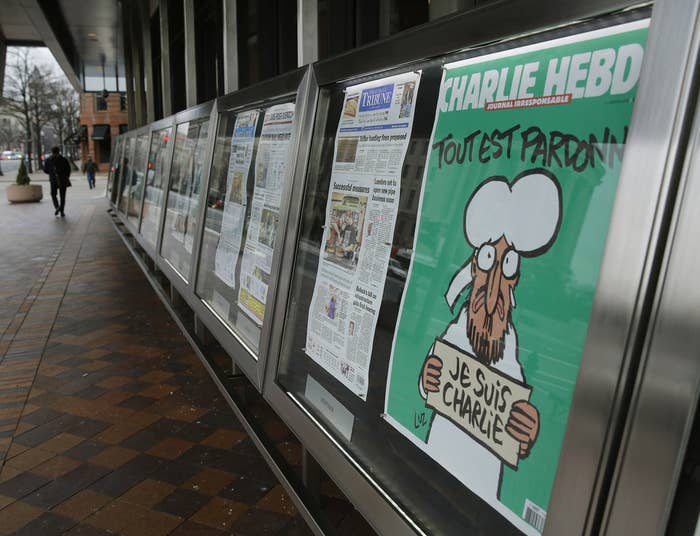 "This cartoon is not just a little figure…it's a symbol," Biard said. "It's the symbol of freedom of speech, of freedom of religion, of democracy and secularism. It is this symbol that newspapers refuse to publish. This is what they must understand."
"When they refuse to publish this cartoon, when they blur it out, when they decline to publish it, they blur out democracy, secularism, freedom of religion and they insult the citizenship," he said.
Several U.S. and foreign news organizations are censoring the cartoons after the attack on the newspaper's office, which killed 12 and injured 11.
When asked by NBC's Chuck Todd if he felt Charlie Hebdo had become a part of the global war against Islamic extremism, Biard said, "we did not kill anyone."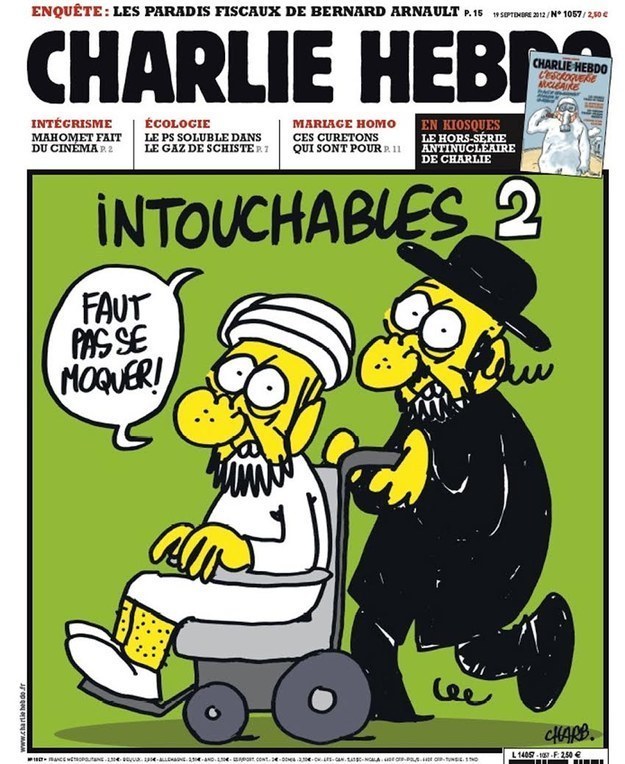 "We must stop conflating the murderers and the victims," he said. "We must stop declaring that those who write and draw are provocateurs, that they are throwing gas on the fire. We must not place thinkers and artists in the same category as murderers. We are not warriors. We only defend one thing: freedom, our freedom, secularism, freedom of conscience, and democracy."
Biard, who was in London at the time of the attack, said it has been very difficult for the newspaper's remaining staff to process the tragedy.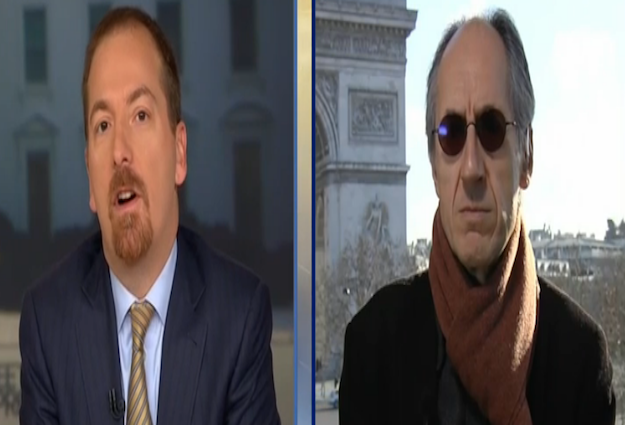 "It is difficult to process because one obviously feels an enormous relief to have escaped mixed with a sense of guilt," he said.
Watch Todd's full interview with Biard below.
Via nbcnews.com